Android Is The Top Smartphone Platform in USA
A new report was released by comScore recently with fresh numbers on the US mobile market. 87.4 million people in the U.S. owned smartphones during the three months ending in September, an increase of 12 percent from the preceding three month period.
If we are looking at the OS, Android is leading with 44,8% (gained 4.6% from July to September) followed by Apple with 27.4% and RIM with 18.9%. Top device manufacturer is Samsung with 25% while Apple ranks forth with 10%. When looking at user behavior the biggest increase (a 3% addition) is in mobile app usage and browsing activity.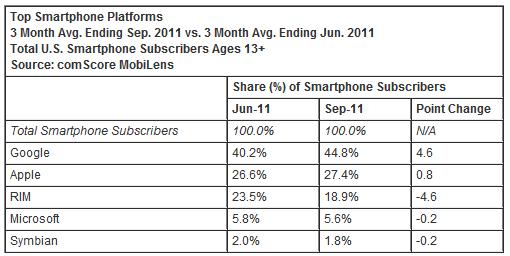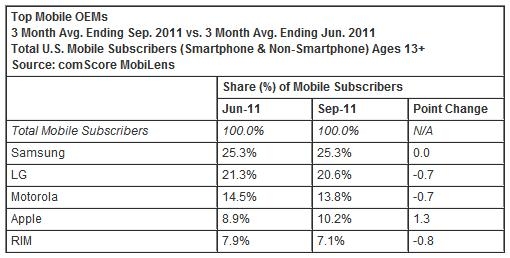 Mobiversal
, a mobile app development company working with startups and established brands like Forbes to create unique mobile experiences. Mobiversal is also the maker of
Appointfix
and
FieldVibe
. Connect with him on Twitter
@FlaviusSaracut
.