CallFlakes Featured In Reputable News Sites
Even though it's been a short time since CallFlakes was launched, we're happy to see it's getting press love.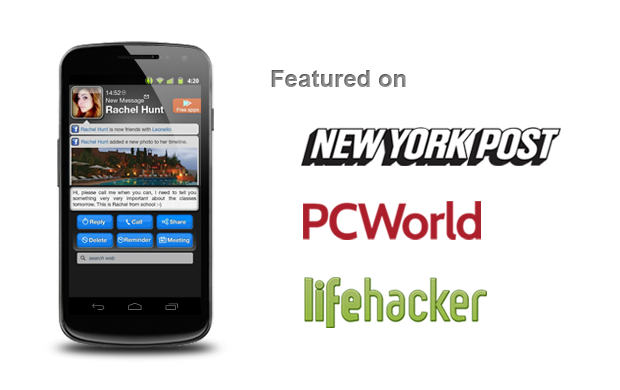 "Are you frustrated by the number of steps you often have to take when you want to follow up on a call or text message from one of your colleagues or clients? With the free Android app CallFlakes, you can easily take action by tapping on an icon when you're done talking or texting." Read the whole article on New York Post.
"If your smartphone was truly smart, it would give you a lot more post-call options…That's incredibly useful for anyone who makes and takes a lot of calls. It's the kind of functionality that's hard to live without once you start using it." Read the whole article on PCWorld.

"CallFlakes Automates Follow-Ups on Your Android Phone" Read the whole article on Lifehacker.
Don't care that much about reading? Go download the app now on your Android phone to improve your call and texting experience.


Mobiversal
, a mobile app development company working with startups and established brands like Forbes to create unique mobile experiences. Mobiversal is also the maker of
Appointfix
and
FieldVibe
. Connect with him on Twitter
@FlaviusSaracut
.