How Are People Using Location-based Technology?
The most popular use case of location-based technology is using mobile phones for maps, directions, or recommendations. Also 9% of internet users set up social media services such as Facebook, Twitter, or LinkedIn so that their location is automatically included in their posts on those services. That works out to 7% of all adults.
This is valuable information, as business can get a good sense what users are doing on their mobile phones. So being on the map, guiding the customers to their store and nurturing recommendations and reviews through different services can help businesses reach clients using the mobile channel.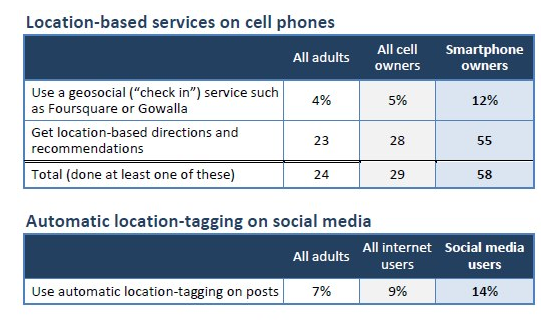 Mobiversal
, a mobile app development company working with startups and established brands like Forbes to create unique mobile experiences. Mobiversal is also the maker of
Appointfix
and
FieldVibe
. Connect with him on Twitter
@FlaviusSaracut
.