Hackathon – Building a Charting App for JIRA
Published on
Nov 19, 2014
Entrepreneurship and creativity are two things that are part of Mobiversal's culture, and this could be easily seen at today's Hackathon. At Mobiversal we love working for our customers but at the same time we want to launch our own products, the first one being Appointfix, with others soon to follow.
We want to build products that improve the way people work, products that have a very tangible positive impact on people's lives.
Mobiversal Hackathons start in the morning from one or more ideas, we debate and then we start designing and coding it. By the end of the evening we need to have a beta version, a starting point for the product we envision. To summarize a Mobiversal Hackathon with a lot of verbs: we breathe, we code, we eat, we drink, we bond, we have fun, we build an awesome app together.
One thing we really encourage throughout our company is ownership thinking, that's why those who are participating in Hackathons receive equity in the product that gets built.
Today's idea came out of our own need. We're using JIRA as project management tool, Worklog Assistant for time tracking, and we were looking for a long time for a nice charting tool that would help us easily visualize what's going on inside our company. What we found didn't meet our needs, so we've decided to build it ourselves.
This charting app will integrate with JIRA and will allow us to easily see the progress of our projects, who is working on each project, and when team members are available. The app will be available as a web app and will also be released as native app for iOS and Android devices.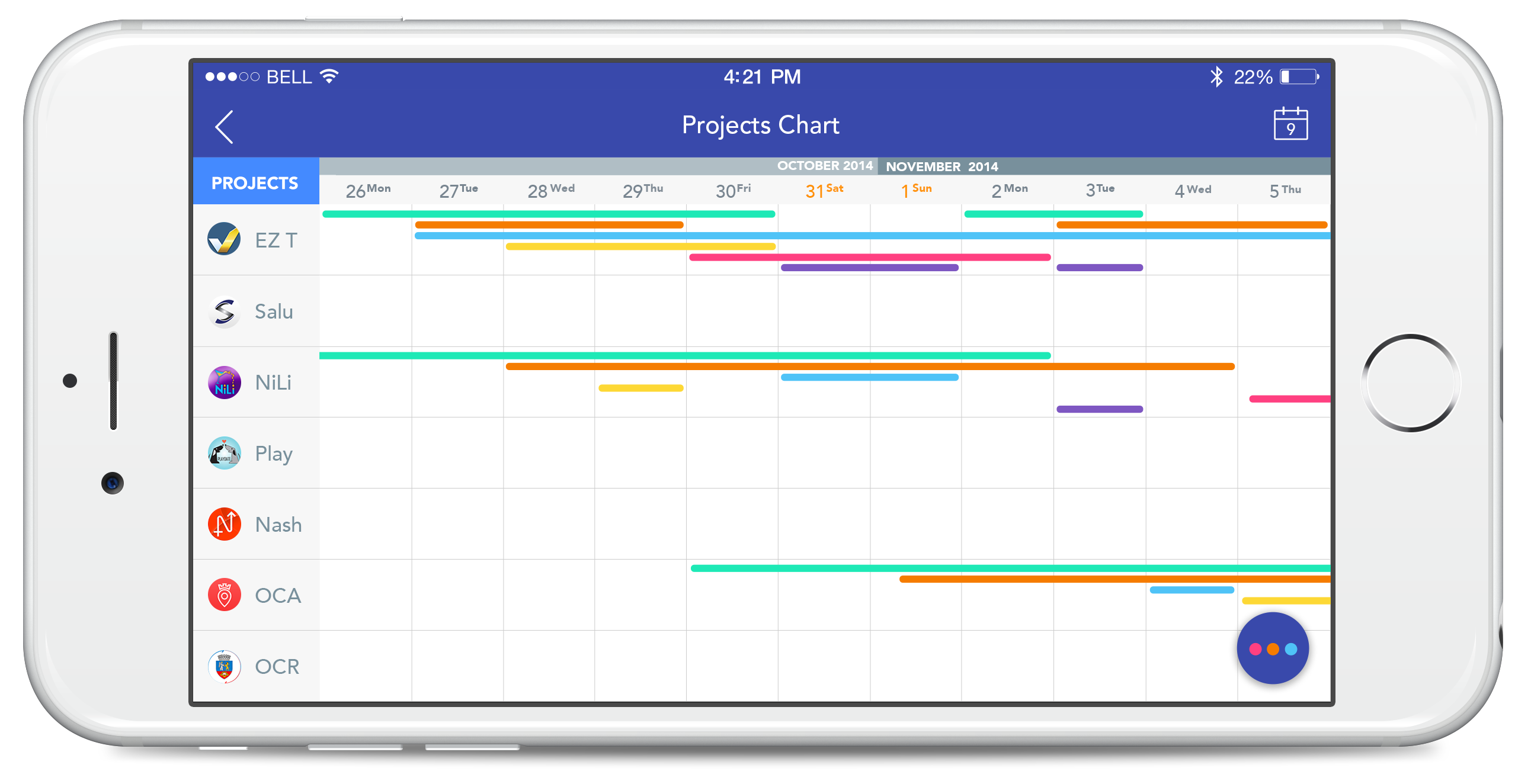 We believe there's a real need for a tool like this, we think there's a sizable market of companies that are using JIRA, so we're building it.
If you like the idea and you'd be interested to check it out, please drop us an email at info@mobiversal.com with the Subject "JIRA charting app". Any comments or feedback is greatly appreciated!