5 Key drivers of ASO strategy for a successful app
Published on
Feb 15, 2021
What is App Store Optimization?
App store optimization is the process of improving an app's visibility in app stores to increase conversion (getting more users to download the app). In other words, what could be considered a spin-off on SEO (search engine optimization), ASO deals with a variety of tactics and actions that bring your app to more users within the app stores. Although there are a variety of app stores (Amazon Appstore, Shopify App Store, F-Droid App Store, etc.), we're going to focus in this guide on the two major mobile app store platforms, Google's Play Store and Apple's App Store.
Why do you need App Store Optimization?
To expose your application to more (relevant) users and to increase the chances of download and retention. Yes, that's right, app store optimization (ASO) helps you do that, on the app stores.
Keep in mind that you should think of your app as a product in a brick and mortar store, alongside other products. The first thing a product needs to do to capture the mind of a potential customer is to first be seen. The next one is to 'sell itself' to the potential customer.
App store optimization reaches into both these aspects, but more often than not it has higher leverage in the former (exposure to the client) than it does in the latter (selling itself to the customer).
Google Play Store apps passed the 3 million mark, while App Store apps are getting closer to the 2 million mark. Even if you zero in on your app's niche, chances are you'll find a serious amount of competition for your app. So how do you make people choose your app instead of your competitors'?
That's where ASO strategy comes in. We'll go over the best app store optimization strategies we can come up with.
Fortunately, both Apple and Google provide good primers on ASO strategy which can help you find out platform-specific information.
ASO platform difference
Even though both the Apple App Store and the Google Play Store provide users with a marketplace of apps for them to search and download, the ASO strategies that you need to apply differ a bit between the two of them, and we'll briefly go over the main differences here.
Even though both Play Store and App Store make apps go through a mandatory screening process, Apple is much more strict in this matter. They employ a dedicated review council that goes over every aspect of the application in order to make sure that it complies with Apple's policy.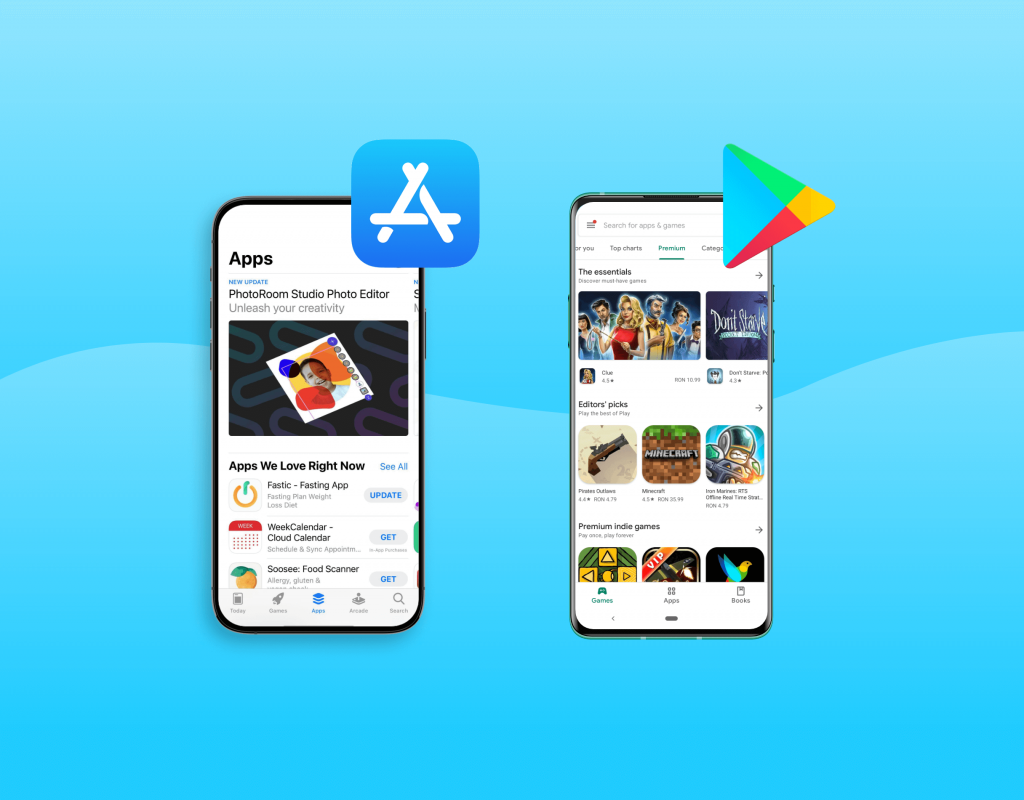 App Store vs Play Store
It's also important to note that on Apple's App Store, you won't be able to edit or change some of the ASO indicators (app name, title, description, URL, etc.) without a (mandatory) new build (launching the app again). This means that to be able to edit these, you'll have to upload a new build (that increments the build number) to the App Store, before being able to modify them.
On Google's App Store though, you're able to edit these settings without having to release a new build, which can be helpful. This way, you can improve your app store optimization strategy without having to release a new, different build from the previous one.
Let's go over each app store's individual ranking factors in order to get an idea of the factors that influence the app search optimization.
ASO Indicators for Google Play Store and Apple App Store
As you can see, some of these you can easily influence and apply to the quick app store optimization techniques, while for others you need to take into consideration factors that can't be edited or influenced quickly (such as for In-App purchases or ratings and reviews).
The differences aren't major between the platforms, but still, you'll have to tailor your ASO strategy to properly fit each app store. Let's go over some practical app store optimization tips next.
App store optimization tips
1. Know your target market and do your homework
It's estimated that on iOS 47% of users find an app through the App Store's search engine, while on Android it's something more akin to 53% of the user base.
So as you can see, following a top-notch app store optimization strategy can significantly bolster your exposure to users, and consequently your download rate.
But, for this, you'll have to do a bit of research and figure out who is your ideal customer, and go from there. You'll have to see how they search, what they search, how they phrase things, and what kind of information they focus on when looking for a product. Then you adapt your communication strategy (and app store optimization indicators such as the description) so that the app store algorithms move your app towards the top listings for these keywords.
In case you don't have this information, a good course of action would be to find out how potential users talk in the industry, and research platforms such as Reddit or Facebook groups where they might hang out.
Although optional (but relatively important), the next corollary step to this would be to research using SEO techniques and platforms (such as Google Ads' Keyword Planner), to see exactly how and what do people search, and the volume of traffic that each phrase (or keyword) brings.
Another good marker would be to analyze direct competition, and see how they position themselves on the app store. Chances are, you won't find any signs of app store optimization strategies, (but if you do,, they are a good starting point for your own ASO strategy). If you don't, it's also a good sign since it means that you can gain an advantage over your competitors and exploit this opportunity.
2. Add a keyword next to the app's name
Since you probably already have a name to your app that's relevant to what it does (although, it's not always necessary – see apps like Uber, AirBnb, Tinder), what you can do is insert a relevant keyword next to the app's name. This increases your chances of people who search for that keyword inside the app store to find your app.
Let's take a hypothetical example. Let's say that we have a chat app that's called Texmo. Based on keyword research, we found out that people that look for a chat app search for keywords such as chat and messaging.
So, in order to take advantage of this search intent, we'll be able to name our app instead of just Texmo, to Texmo: chat and messaging app. If the allotted name field allows us to enter more characters (and we know how we want to position our app), we can even add the target group. Texmo: chat and messaging app for business. You get the idea.
Now let's get to the next app store optimization strategy.
3. Craft the app store description
Based on the keyword research we have, we can move on to crafting the app store description. The description needs to clearly and purposefully define and express the value proposition of the application. We recommend two ways in which you can take advantage of this app store optimization strategy. The feature-based approach or the outcome-based approach. One is more of a direct value proposition and the other one is more emotional.
Depending on your target market and how you want to relate to your future users, you can choose either one of them. For example, if your target users are the more technical type, then you could probably pull it off better if you take the feature-based approach. If your target users are more of the non-technical type, then the outcome-based approach is the best one (by appealing first to factors such as risk avoidance, risk minimization, making their life easier, etc.).
You can also blend them, and in your specific case it might even be the better choice (it's science but also art).
Let's continue with our chat app example, Texmo. Being a business chat app (since we also added the 'business' keyword in the app name) this means that we can make a fairly good assumption that the potential customers of our application are serious professionals that will probably be relatively in the know or more attuned to features.
That's why the description might contain something of the likes:
Texmo is a chat and messaging app that lets you attach documents, scan documents, and unsend mistaken messages
Attach documents – attach every type of document you need to, such as PDFs, Word documents, and others
Scan documents – launch our document scanner within the messaging app
Unsend mistaken messages – eliminate the chance of sending messages to the wrong colleague
If we went the more emotional, outcome-based route it would've looked something like:
Never miss important memo's and send attachments on time
Scanning and sending a document is as easy as 1-2-3
Unsending a message lets you prevent unfortunate mishaps
Something in between feature-based and outcome-based would look like:
Never miss important memo's by using our attachment feature
No need to go all the way to the scanner in another department thanks to our scanning functionality
Prevent unfortunate mishaps by sending the wrong message to the wrong person thanks to our unsend feature
Of course, you should always make use of the number of characters available, and make the description comprehensive but not complex, easy to read but also to the point. Depending on target users of your app, you can even use playful things such as emojis, and keep in mind that everybody loves a well-structured text, so don't be ashamed to use bullet points.
The legal stuff
If your app has in-app purchases, Google and Apple make it mandatory for you to stipulate your app's in-app purchases options in the description. Keep in mind that this information will probably not weigh in much in your app store optimization strategy, since you have to be clear and concise with the subscription options. But the good thing is that we did our keyword insertion before, in the bulk of the description, so now we can focus here on detailing the in-app purchases in a simple and readable way.
4. Think your screenshots and videos through
App store optimization isn't only about technicalities. Yes, the keywords you put in your description are important for the app store algorithm, but other factors such as the screenshots and videos that are destined for potential users are equally important.
Even though they do not affect the app store algorithm, they are an important hook for the attention of your potential users, so that's why we consider this as being part of the ASO strategy.
A good piece of advice is to have eye-catching, clean, and relevant screenshots or presentation images and videos. The information on them needs to be clear and to the point, and you can emphasize the elements you spoke about in the description. The screenshots can then contain a summary of the feature-based or outcome-based information talked about in the description.
FieldVibe App Screenshot
Another good attention-grabbing piece of advice is to use a larger font size for the information on the screenshots, so the potential users can see if they're interested instantly.
Appointfix App Screenshot
With today's dwindling attention spans, every step in which you can (usefully and purposefully) grab a potential customer's attention can make the difference between you winning that user over or him going to the next app in the app store.
5. Make your app icon instantly recognizable
Continuing the same vein of grabbing a user's attention as quickly as you can, a good-looking app icon can go a long way. The app icon is also part of the whole app store optimization strategy that is more art than technique, meaning that it's intended to directly please the user, not the app store algorithm.

In this sense, when designing and setting on the look of your app's icon, you should keep in mind a variety of factors. It should be consistent with your brand image, to be something that fits the target market (it visually appeases your potential users), and that should be instantly recognizable.

Keep in mind that an app icon doesn't have to actually be relevant to what the app actually does (or at least not directly relevant), so that means that you're not constrained in this sense.

Let's take some three (relatively) different examples:
1. WeChat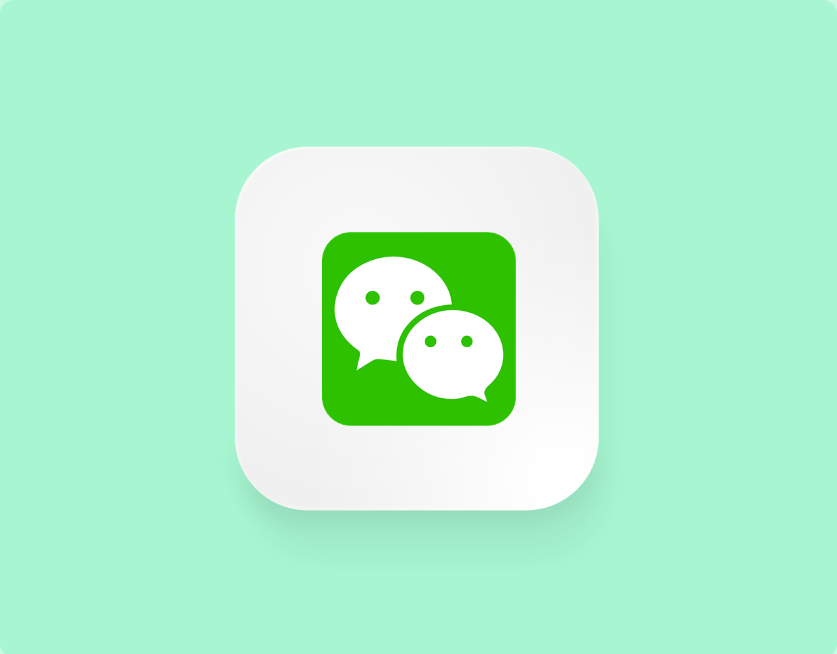 WeChat App Icon
WeChat uses a straightforward app icon to showcase what the app does, which is providing a messaging platform for users. The message bubble has become synonymous with messaging in the digital world, so users can easily and quickly identify the symbolism behind it and accurately equate it with what the app actually does.

2. Twitter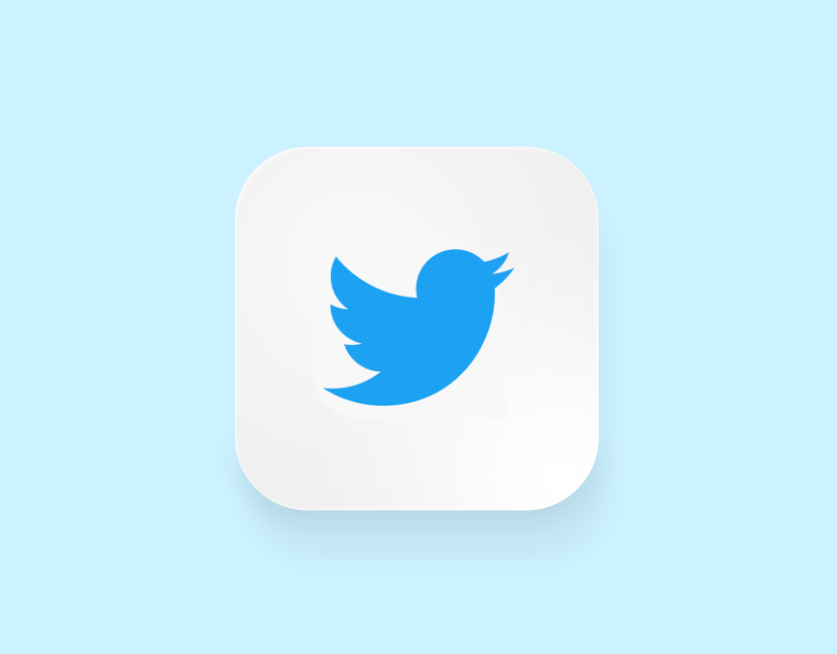 Twitter App Icon
Adding one abstraction layer, we have something like Twitter's app icon. As you can see, you cannot easily infer what Twitter does. The app icon shows a bird on it. The meaning of what the app does isn't easily inferable by somebody who doesn't know what Twitter is supposed to be. They might even think that the app might be a glossary for bird watchers, or something related to birds.

But if you dig deeper, you can see the symbolism of the app icon between the real world tweeting of a bird, with that of a message inside the app (a Twitter tweet). It's just that the meaning doesn't reveal itself instantly to the user.
3. Discord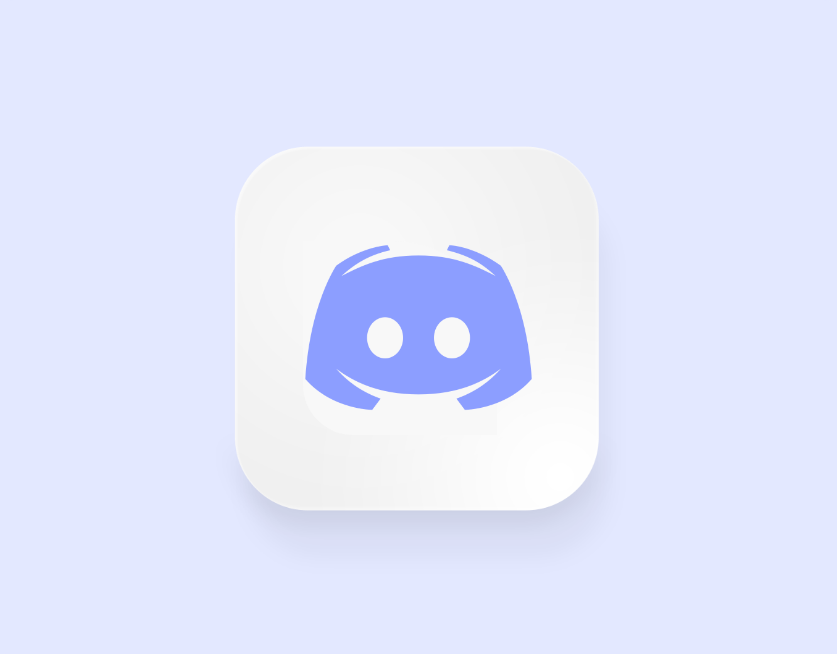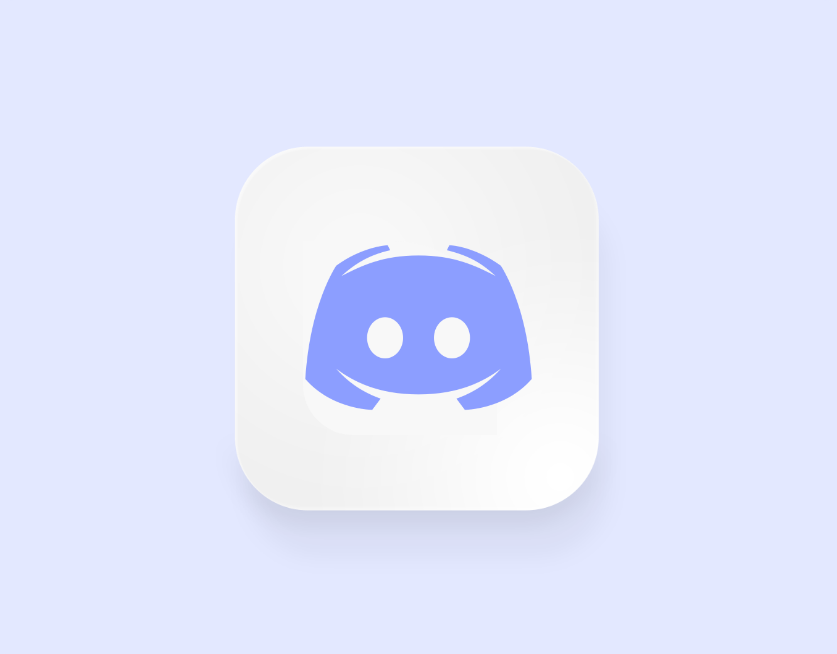 Discord App Icon
Going one step further, the meaning of the app can be further hidden so that you don't even have something to base an association on. For example, we have Discord's app. For the gamers among you, the app icon might inspire to you something that looks like a gamepad, but even that seems (to me at least), a stretch. Although abstract, it's an app icon that is instantly recognizable and that every gamer knows by heart.

So as you can see, app icons do play a major role in the human part of the app store optimization strategy, and the great thing about it is that you aren't necessarily constrained by the niche you're operating in. Of course, some app categories such as Productivity deem more fit of an app icon to represent elements that are relevant to what the app does, but other areas such as Gaming do not. And of course, there's everything in-between.
Back to you
We hope that you find these app store optimization tips to be useful and easy to implement. ASO is one of the least exploited lands in the app world, and one that can pay dividends if properly nurtured. Make sure to keep in mind both the algorithmic and human side of the app store factors, and you're bound to drive your app exposure (and implicitly downloads) upwards.