How To Grow Your App – App Store Optimization
Published on
May 18, 2020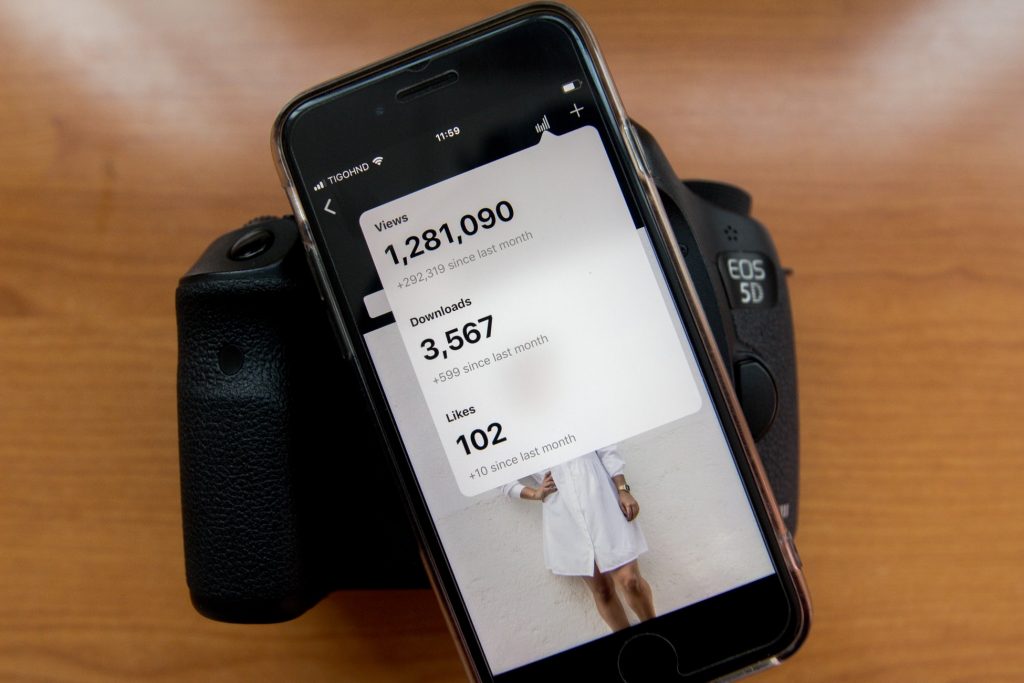 What you'll find in the article (ASO tips):
Today we're going to talk a bit more about a marketing effort that is often overlooked when it comes to figuring out ways to get your app out there to the people you want to.
We highly recommend you not only read this article but also start to take action and implement the tips we provide here to ensure your app gets the best app store boost it can get.
So, you've finally launched your app, after months and months of excitement and nerve-racking times.
You've applied our marketing-first feature development tactic and seen the true importance of knowing not only who you're addressing but how you're addressing with your app.
You launched it a few weeks though, it's almost a month and no downloads yet.
Heck, you might even think that the social media agency you've hired to take care of your reach on the most important platforms out there isn't delivering.
If you're anything like me, then you probably check for new downloads 500 times per day (jokes aside, I'm not that far off though).
As you enter Plumbing Master 1000 in the search bar (an exquisite name for an app if I might say so myself), you see your app at the top of the store.
Well that's great you say to yourself. Then how come people don't find it? Surely the social media marketing agency isn't doing that great of a job if people don't know about the app.
Then you search for "plumbing app".
You can't find your app only after scrolling for a whole 30 seconds (which is a lifetime when it comes to users downloading apps).
Huh, that's weird. To make sure you see your app at the top of the search, you type "plumbing master".
To your shock, you still have to scroll for a few seconds to find your app.
Even though you've typed two thirds of the name of your app in the search bar, it still didn't show up as the first one.
That's because your app isn't optimized for the app store.
Your head might be throbbing: "Another optimization? But I already have the search engine one".
Yes, the fact of the matter is that App Store Optimization (ASO) is a similar concept to that of SEO, and an equally valuable one in the world of apps.
It might be the difference between getting 100 downloads or 100.000 downloads.
Feeling a mix of demotivation and excitement (now that you've discovered another avenue for optimization), you search for ways to take advantage of ASO.
Just in time for our article.
For starters, app stores nurture high competition among apps.
Apple's App Store has around 1.8M apps, while Google's Play Store boasts over 2.5M apps.
So you might imagine competition to be extremely cutthroat. That's where ASO comes in. Let's get to it.
So, what is ASO?
ASO is optimizing your app information to make it rank higher in the app stores. If it ranks higher, then more people are likely to download it and use it.
Ok, but how can I optimize for the app store?
Well, you can take care of the following factors:
1. Title
Now, the title should hold both the name of your app (obviously) and at least one keyword or just the one with the highest search traffic that is relevant to your app.
Based on a keyword research, you should find out the most relevant keyword to your business that drives the most traffic.
This will ensure the highest number of people reach your app's download page.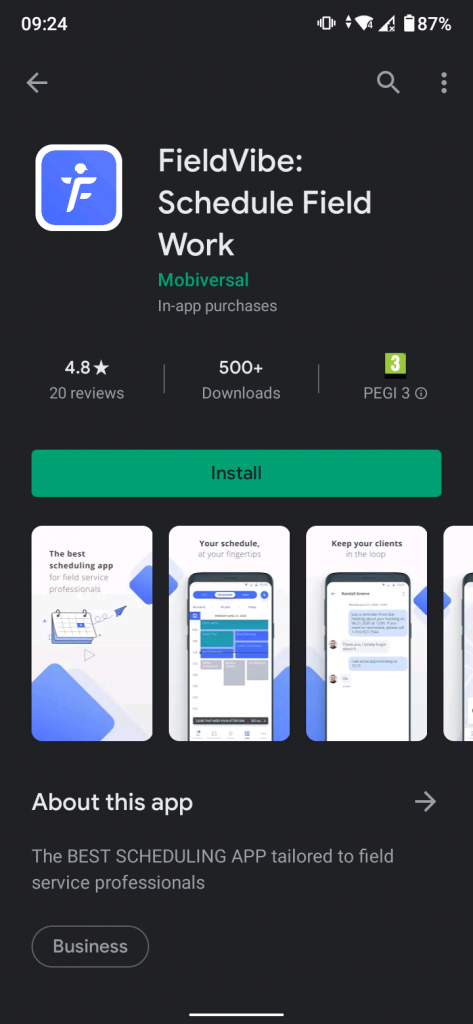 As an example, for FieldVibe, our scheduling app for field service professionals, based on our keyword research it turned out that the three most popular keywords we could use were "Schedule", "Field" and "Work".
And that's why we incorporated them in the title in a manner that doesn't look unnatural, but that pays dividends when it comes to users finding out about us on the app stores.
2. Keywords
We're talking about the keywords used in the description of the app.
The description should be comprehensive enough for the user to find out exactly how the app will add value to their life, while incorporating the best keywords in the story to help the app rank higher.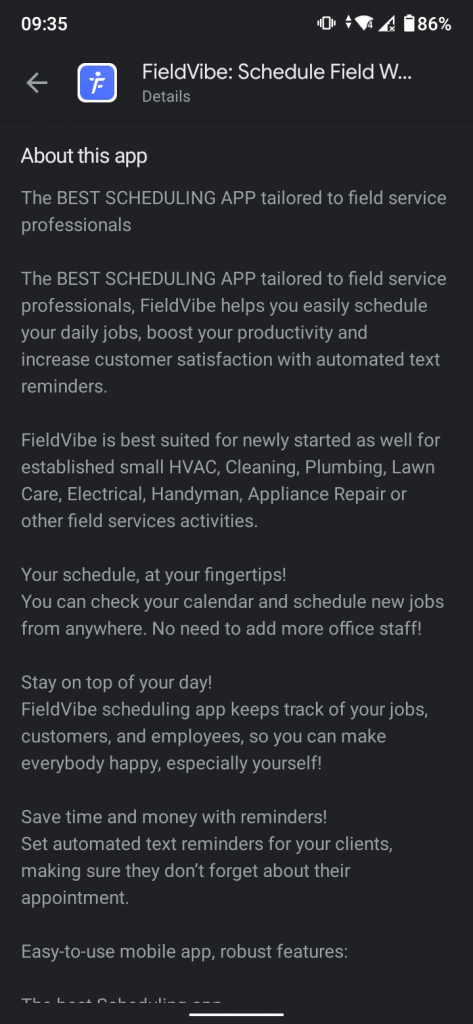 As you can see in the image above, we used the most relevant keywords in our description, such as "best scheduling app", "field service professionals", "schedule", "HVAC" and others.
It's important though to not stuff your description with keywords (like with SEO), but construct a coherent and comprehensive story around your keywords, so you manage to accurately inform both the user and the app store about your app.
3. Reviews
We're now entering the field of factors that are (more or less) out of your control. Reviews are one of the most reliable decision factors that influence how users decide which app to download.
Having a high number of reviews not only counts for increasing your app's trustworthiness in the eyes of potential users, but also helps increase your rank in the app store, with the algorithms being attuned to good reviews.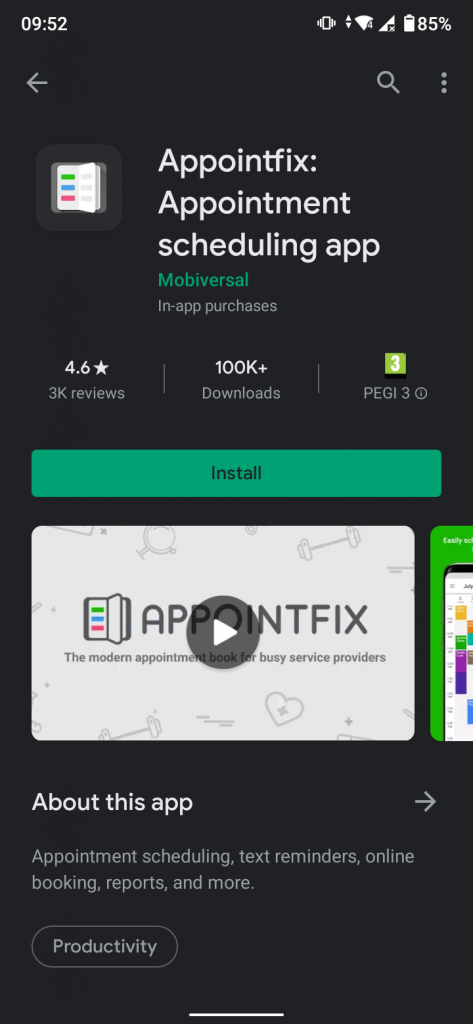 With Appointfix, our modern appointment book, we managed to get over 3k reviews and a 4.6 star rating, which is a good indicator to the algorithm that Appointfix is a reliable and liked app.
Raising your number of good reviews deserves a blog post on its own, but until then, you can read more about reviews in our book From A to App Success (free to download), and a recent blogpost on how we managed to spike our review numbers with the help of a teensy-weensy little feature.
4. Number of downloads
The last important factor that is indirectly out of your control is the number of downloads.
The higher the number of downloads, the more authority does the algorithm attribute to the app.
Plus, the good thing is that improving the rest of the aspects talked above also increases the number of downloads.
A higher number of downloads means a higher rank, which in turn converts into an even higher number of downloads.
Basically a positive feedback loop based on nothing else but ASO.
These are the main factors that influence the algorithmic side of ASO.
Now we're going to dive into the human-side of ASO. We're going to talk about aspects that are primarily picked up by users and not algorithms.
5. App logo
The app logo is the face of your brand. It speaks directly to the user, and it's important for it to catch the attention of the user and to tell a whole story in a matter of seconds.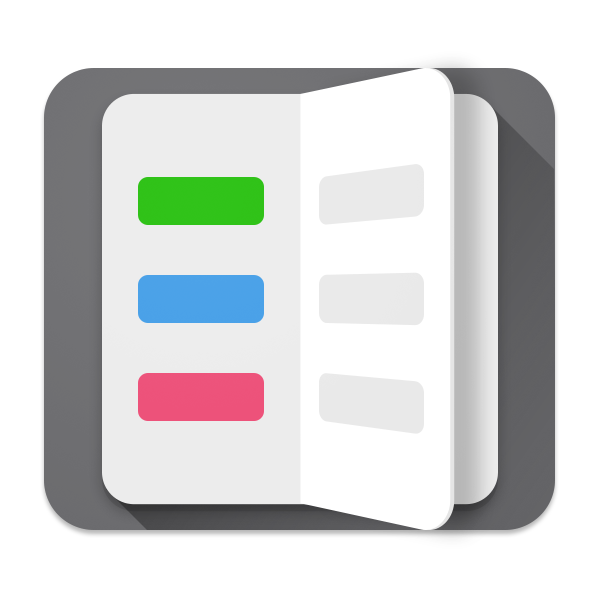 For example, Appointfix's logo clearly illustrates a scheduling book, in a design love story between skeuomorphic and flat design.
When the user sees the logo in the app store, coupled with the name "Appointfix", it instantly transmutes his thought process towards scheduling and appointments.
This is why your logo should speak for your app first and foremost.
The same story goes with FieldVibe's logo.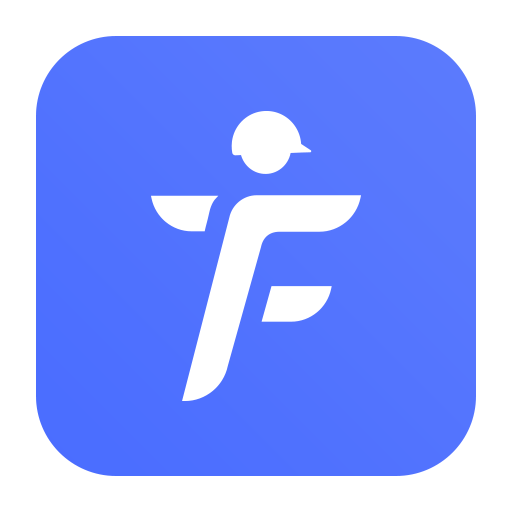 Working on the field is represented by the dynamism of the moving man, while the construction hat sings a classic ode to industry professionals from all sorts of trades.
Coupled with the name "FieldVibe" and the keywords "Schedule", "Field" and "Work" in the title, the user gets to form in an instant the idea that FieldVibe is an app for field service professionals.
The app icon should complement the name and keywords of your app, and it can even be different from your brand's logo, depending on your needs.
6. App screenshots
If a user gets around to see your app's screenshots, then it means you got them interested in your proposition.
You got them one foot through the door.
Now, in order to make sure you hook them further, it's important to provide proper visual indicators of what your app does and the added value it will bring to your user.
There are two main directions you can take here.
The first one is to construct your screenshots around the features of the app. It's a good approach because the user gets to see a straight offer on what your app can do.
The second approach is to provide a more emotional take on the visual representations, by coupling added value with ways in which people use your app.
This means that instead of enumerating blunt visual representations of your features, you also integrate them with real world usage.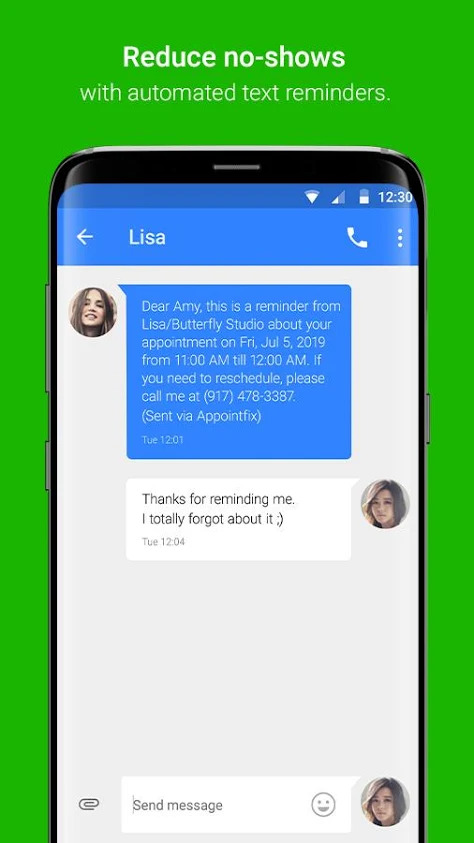 Take this image from Appointfix's Google Play Store. We could've gone the route of just saying we have SMS reminders.
But presenting the (true) fact of how SMS reminders help reduce no-shows and implicitly save money for our customer is a better route of displaying the added value Appointfix provides.
At the end of the day, put yourself in your potential user's shoes, and think about what would catch your attention and what would instill added value to you.
7. App videos
These are more or less optional, but can be a great presentation tool and can hook the user faster than pictures can.
You should keep the same trend discussed in the App screenshots section above, just transition it to video format.
Of course, you have a higher degree of freedom in how you want your app to be represented, but the same principle applies.
By putting yourself in the shoes of the user you elicit what aspects of the app would hook you, and then you can think of ways to represent them in a visually enticing way.
For example, using a mock-up of an iPhone that displays a user going through the app might be enough.
Production quality can even be enhanced by adding voice actors to speak while the video goes through the flow of the app.
Anyway, video can be the hook needed to catch your user's attention.
You can even go the route of constructing the video as an ad, focusing on emotional connection rather than feature presentation.
---
This wraps up our article on App Store Optimization. If you can focus on the aspects we talked about here, then you'll be sure to see a spike in downloads and even conversions, and your app should grow in no-time.
See you next time!