Alcoholic Beverages Industry Bets On Apps
Published on
Feb 25, 2013
Like restaurants, hotels and a whole lot of industries, the beverage industry is jumping in the mobile bandwagon. Let's take a look at some companies that already launched mobile apps and what purposes these apps have.
Drinkspiration By Absolut Vodka – This free app will turn you into a true bartender, it provides you with personalized drink recommendations no matter what your preferences are. Find a drink in under a second or expand your knowledge in cocktail making. Your friends will be impressed with your new mixology skills.
You'll gain access to 500 drinks based on vodka, gin, rum, brandy, whisky, tequila and non-alcoholic options – complete with stunning images and expertly crafted recipes. You can make a list of ingredients you have at home and the app will show what you can make. Additionally you can also create and send shopping list for ingredients needed. Checkout the app for iOS or Android.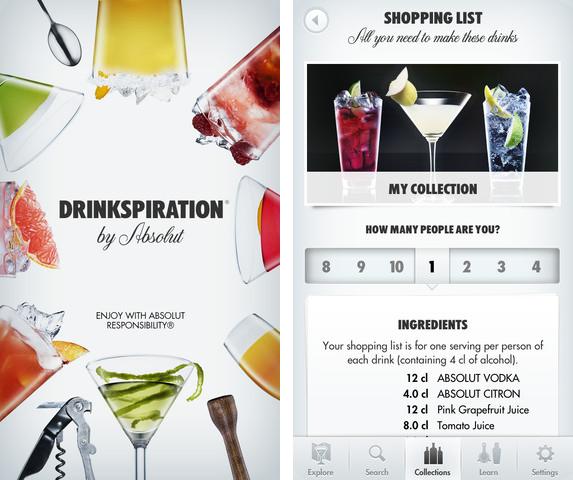 Beer and football, what a combination from Budweiser. The official UK Budweiser application will give you access to a world of interactivity, competitions and everything you need to know about The FA Cup and other exciting Budweiser events and activities. The app has 2 sections:
– Budweiser InteractiveA cutting-edge interactive application, powered by Aurasma, that will allow you to bring Budweiser packaging to life; enabling you to view rich content and have the chance to win amazing prizes instantly.
– FA Cup Budweiser Man of the MatchYour vote will help decide which player receives the official Man of the Match award in each of The FA Cup Budweiser games right up to the Wembley Final. Get the app for iOS or Android.
Corona is trying to engage consumers with a fun app that let's you take photos and apply awesome Corona beach and vintage filters. Users can submit photos to Corona Switzerland Facebook page and enter a prizedraw to win a three-week trip to Downunder. Get the app for iOS or Android.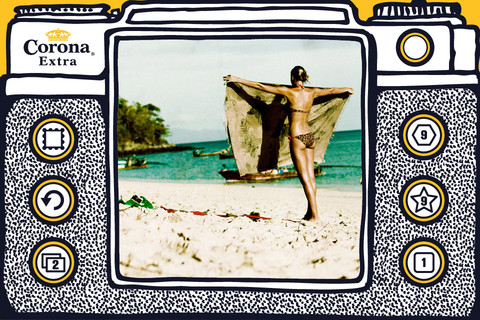 Apps can be useful, fun, engaging, depending on what final purpose companies are after. Considering the continuous growth of the number of people using smartphones, there's no better time to test the waters.