Android Tablet Battlefield is 62% Market Share
Worldwide tablet shipment growth hit a bump in the second quarter of 2013 (2Q13), the total volumes fell -9.7% from the first quarter, accordind to IDC. However compared with the same period last year, there was a 59.6% increase, being produced 45.1 million units in comparison with 28.3 million devices.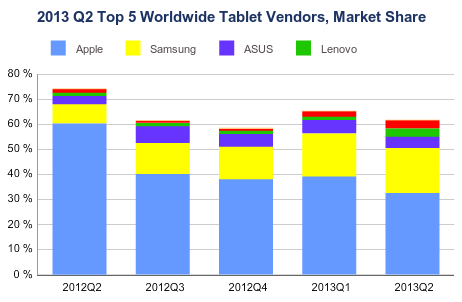 During last years, Apple has launched a new tablet heading into the second quarter, which resulted in strong quarter-over-quarter growth. Now, Apple is expected to launch new tablet products in the second half of the year, a move that better positions it to compete during the holiday season. Things are looking nicely for Samsung, even though they shipped 8.1 million units, down from 8.6 million in the first quarter of 2013, if we're looking at year-over-year numbers, they grew a lot from the 2.1 million units shipped in 2Q12.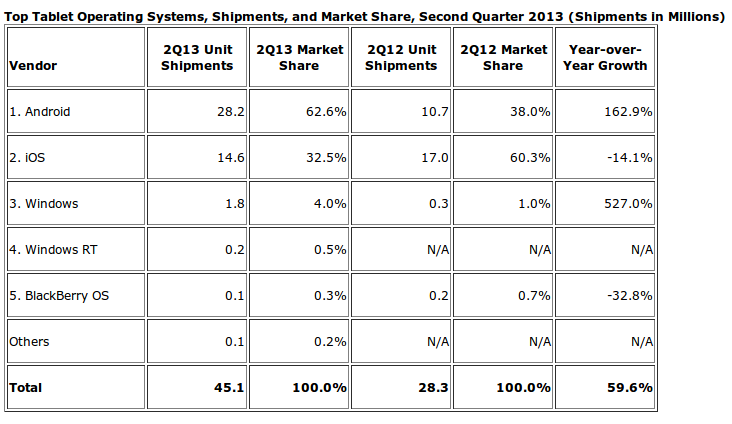 When looking at operating systems, Android is clearly leading the way, shipping 28.2 million units, a 162% year-over-year increase. The market is dominated by the 2 big players, Android with 62.6% and Apple with 32.5%.