Apps Command 86% of the US Consumer's Time
In a recent report done by Flurry, they analyzed data collected between January and March of 2014 to see how the average US consumer is spending time on mobile devices. The average US mobile consumer is spending 2 hrs and 19 minutes per day in apps and in decline, only 22 minutes a day on mobile web.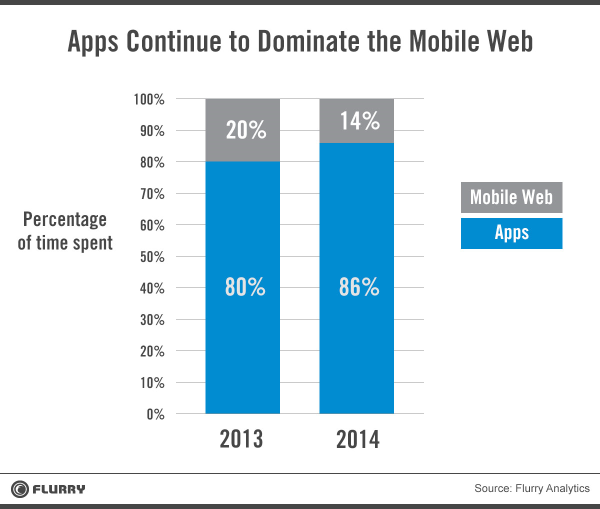 The chart below takes a closer look at app categories. Games still represent a big chuck of the time spent on smartphones with 32%. Social and messaging applications, including Facebook, raised from 24% to 28%. Entertainement (including YouTube) and Utility applications kept their spots at 8% each, while productivity apps grew from 2% to 4% of the overall time spent. According to Flurry, Google and Facebook control less than 25% of the total time spent by the average US mobile consumer, giving plenty of room for other startups or established companies to occupy the remaining share.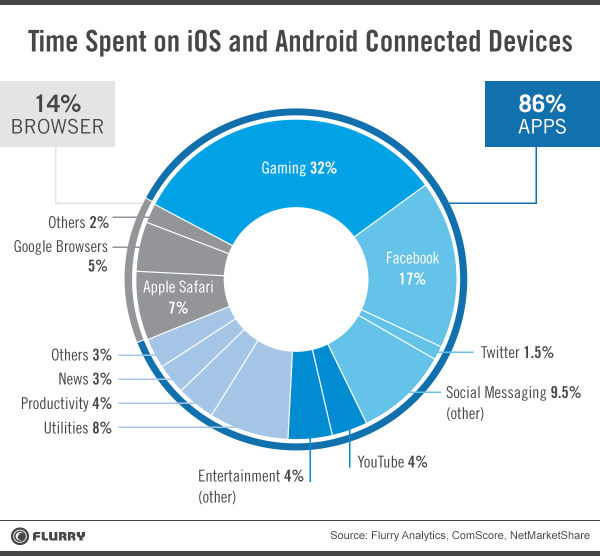 And looking at the chart below, there's also room for apps to monetize through advertising.