Are We Becoming App Dependent?
Published on
Jul 23, 2013
It's a known fact that mobile apps have definitely changed our lives. From games, news, messaging, and even health, there is always an app for that. In a survey presented by Apigee during the 2013 Mobile World Congress, 82% of the respondents said that they can't live without their apps. Chet Kapoor, the company's CEO said that "The findings of the study show that people all over the world are becoming increasingly intertwined with their mobile apps and are demanding more from them." Since these apps are transforming our society's behavior, are we becoming app-dependent?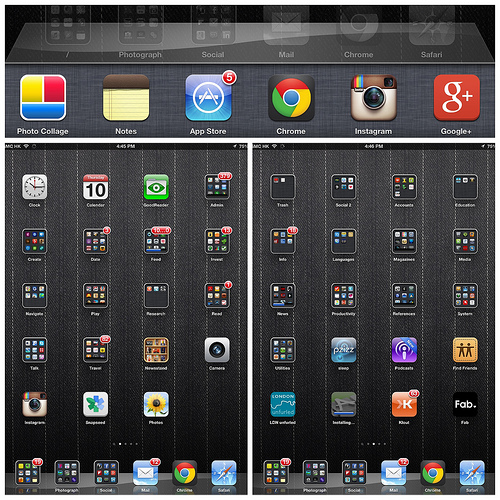 Some rights reserved by See-ming Lee
Importance of Apps
People usually use about 10 apps in a day, and most of them are used to check emails (57%), Facebook (41%), and alarm clocks (31%). Aside from these, apps are also used to: feel happy (23%), navigate to work (20%), maintain relationships (19%), finding dates (13%), order food (12%), and to mainly impress people (10%). Mobile games are still the most popular apps in use at 32%. However, Verizonwireless warned of several games that can affect a tablet or smartphone's performance. In an article published on their support site, these games can either drain your battery faster or compromise your account's privacy. In a report released by Appthority; 96% of iOS and 84% of Android apps can collect or determine a user's location, personal information, email, and pass them to analytic companies or ad networks.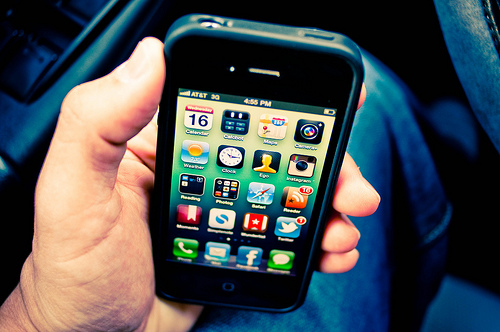 Some rights reserved by Jorge Quintero
Privacy and Mobile Security
Apple and Google have made it relatively easy to create apps, which increased the threat of mobile security. In 2011, consumers lost $110 billion to cyber criminals, according to Symantec's Annual Cybercrime Report. These threats include unsolicited SMS messages, toll fraud (excess charges), malicious apps (background processes, phishing screens, hidden spyware), and malware. With the rise of BYOD (Bring Your Own Device) programs being adopted in companies and schools, tighter mobile security measures should be implemented. Experts recommend that users should keep their device's OS and firmware current. Controlling an app's access and permissions can also help secure gadgets from threats. Also, take caution when installing apps on your phone or tablet. If the application is asking permissions outside of its functions, delete it immediately. Always download apps from trusted sources like the App Store, Google Play, Windows Phone Store, and Blackberry World.
Apps as Ecosystem Builders
Since mobile devices are becoming necessities in our daily lives, people are forwarded to apps with smarter features. In the same study done by Apigee, 46% of people want to control their home's lights, garage doors, air-conditioning, and locks remotely. 38% would like to track the energy usage at home, while 34% need a remote to start their vehicles. 21% of the respondents want apps that can charge purchases to their mobile phone bills. This data is relatively important to developers because it gives them a blueprint of what the future brings. 85% of people admit that they would give up water over getting rid of their apps. Apps are slowly transforming our society and it's creating a new ecosystem; a digital one. It's a place where we can communicate, shop, converge, and connect to over a billion apps and devices worldwide.  Although, apps are the new tools and building blocks in our Digital Age, our dependency on them varies globally. Some may be dependent on them while others would rather find energy sources for them to utilize. Basically, our dependency on things is influenced by our environment and culture. Are you app-reliant on your mobile devices? Share your thoughts about our discussion.
About the Author: Reese Jones focuses on technology, graphic design, pop music and mobile tricks. Aside from blogging she is a fan of playing PS3  and she also maintains a passion for comic books.