Best Pitch Award Goes to FieldVibe
We are very proud of our Marketing Manager at FieldVibe, Laurențiu Culda for winning the best pitch award at the Demo Nights event hosted by How to Web and Oradea Tech Hub here in Oradea. "Lau" held a presentation about Mobiversal's newest project: FieldVibe, modern dispatching, and scheduling solution that helps you efficiently manage your field teams, increasing productivity and customer satisfaction.
We've asked Lau a couple of questions about the event and what are his thoughts after presenting FieldVibe to the audience. But first, some general info we think you should know about Demo Nights.

Started in 2010, How to Web empowers and organizes tech events that accelerate the adoption of startup culture in Romania & CEE. It is also one of the earliest influential European startup events in our country, on topics like technology and product ideas. The conference has become in a short period of time a top provider of global leaders, connecting know-how and business opportunities, and offering knowledge on building tech products and teams.

The events are open to everyone interested in technology, with product ideas, that want to interact with startup liked minded people! Ambitious founders will benefit from getting feedback from a panel of investors and experts, will have the chance to connect with major Romanian startup programs and the winners will get free tickets and a free booth at How to Web Conference 2019. At the Oradea event, Demo Nights by How to Web, there were present four promising early-stage startups that pitched: Octavic (octavic.ro), FieldVibe (fieldvibe.com), Arbelos Games (arbelosinteractive.com) and Revelon (revelon.io).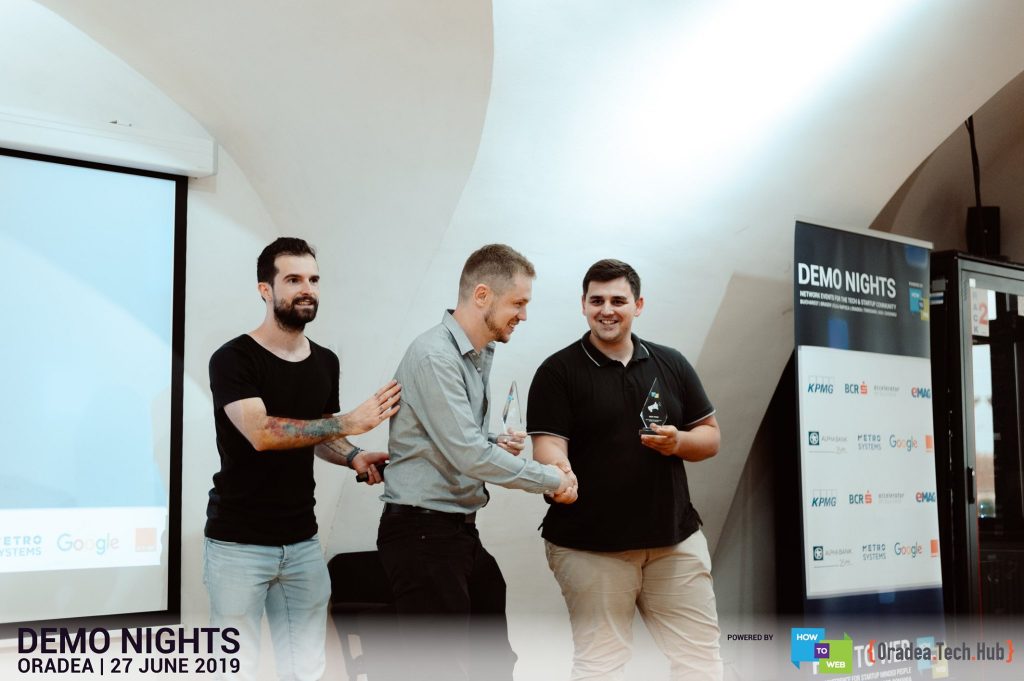 As I've mentioned earlier, our Marketing Manager at FieldVibe, Lau, was presented the award for the best pitch at Demo Nights. Here are some questions we've asked him after the presentation:

-Laurențiu, first of all, congratulations on winning the best pitch award for presenting Mobiversal's newest own project – FieldVibe. What are your first thoughts after this event?
Thank you very much! As I like to say, it was a team effort. FieldVibe would not have been possible without the work of everyone at Mobiversal. I am grateful for the opportunity and I want to thank the organizers and the other contestants and everybody that, despite the bad weather, were there to listen to our pitches and cheer for us along the way! Thank you!
-FieldVibe won an award tonight! As the marketing specialist of the product, how do you see the development of the app within the following next months?
Yes, I am confident that this first award, received on the very day we officially launched FieldVibe, is the first step to our product market fit. This is our next phase: to find how well our product fits the needs of our target market and get as much feedback as we can in the process. For this, we aim at 10 then 100 "lovers", people and companies that use FieldVibe on a daily basis and are open to give us feedback and suggestions.
-Was it hard to prepare your presentation and what do you consider to be the key points of the pitch?
We already defined for ourselves what we are doing, why we do it, who is our target market and how we are different from our competitors. So it wasn't so hard to put all this information together. When it comes to the pitch itself, I had to be creative in presenting FieldVibe, in order to keep the audience engaged and answer as many possible questions as they might have in their heads. Other than the points I talked about earlier, I think that the answer I gave to one of the jury members about how we plan to attack the market was a key point of the pitch.
– You were directly involved as a speaker at this tech event. On a more personal note, how did you feel the audience and what was the feedback you received?
Curious, enthusiastic and supportive. The vibe was pretty good! 🙂 I was congratulated personally by many of the participants. Some of them said they might know somebody that would be interested in our product, others requested more details about the product and the market, and others warned us about some potential threats. Overall it was a good experience and I am very pleased with the outcome.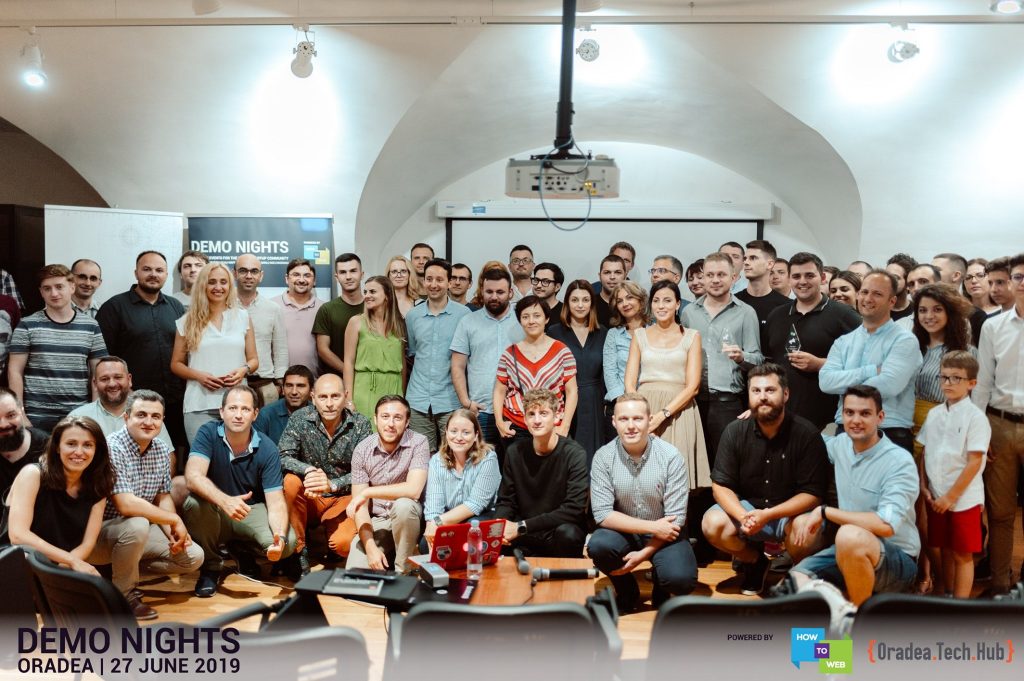 Demo Nights by How to Web was a successful event for tech aficionados in Oradea. Different startup ideas were presented and received great feedback from the jury. If you are interested in learning more about How to Web tech events take a look at their Facebook page.
As mentioned in the article, FieldVibe was officially launched during Demo Nights Oradea event and is available for free on the App Store and Google Play.