Book Launch "iPhone Applications Tune-Up"
Published on
Nov 11, 2011
Category
Business Strategy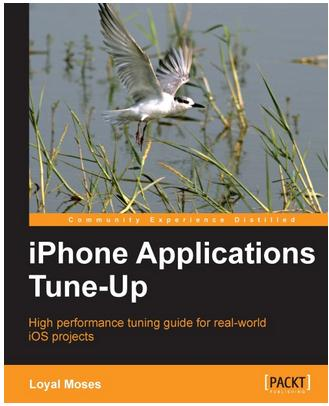 A new book on app development called iPhone Applications Tune-Up was recently launched by Loyal Moses. Designing an application is much more than selecting user interface components and choosing color schemes.
Although these decisions may be rather important for the overall success of an application, this new book will be specifically focusing on the performance aspect of design and how the creation of a stable foundation and making solid decisions early, will pay off in the end.
The book also covers primitive concepts of designing your project from the ground up for maximum performance. Specific areas in which our concepts will focus are as follows: preparing the project, project organization, project structure and groups and files.
We're organizing a Giveaway  and three lucky winners have a chance to win a copy of the book.
How to Enter?
All you need to do is head on over to the book page and look through the product description of this book and drop a line via the comments below to let us know what interests you the most about this book. It's that simple.
Book's page: https://link.packtpub.com/Oxdxgk#in_detail
Winners from the U.S. and Europe can either choose a physical copy of the book or the eBook. Users from other locales are limited to the eBook only.
Deadline
The contest will close on November 14th. Winners will be contacted by email, so be sure to use your real email address when you comment!