Distimo's May Report on App Revenue
Published on
May 30, 2013
As mobile app developers, we all get to wonder which one is the best platform to develop for, in terms of revenue. Distimo comes out with their May Report and dives into some of the myths surrounding application level revenue in Google Play and the Apple App Store.
The report focuses on few applications: Rage of Bahamut and Blood Brothers (RPG) by Mobage, Final Fantasy III by Square Enix, World at Arms by Gameloft, WhatsApp Messenger by WhatsApp, Inc. and The Simpsons: Tapped Out by Electronic Arts.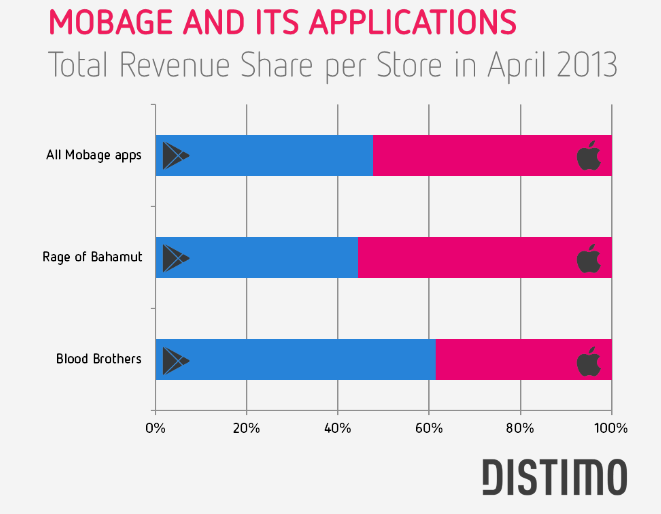 Mobage gained almost the same amount on both the Apple App Store and Google Play: $5.1M in Google Play and $5.6M in the Apple App Store during April 2013 in the United States. Blood Brothers by Mobage generated more revenue in Google Play than in the Apple App Store in the United States. In April 2013, a total of $1.8M was gained in both stores combined; 61% of the revenue was made in Google Play and 39% came from the Apple App Store.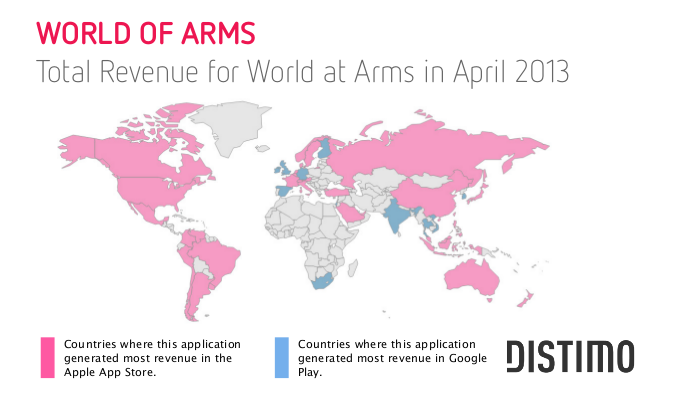 Distimo did a world map that presents the revenue of World at Arms. In pink you can see the countries where the Apple App Store dominated Google Play in terms of revenue during April 2013. However there were some countries where Google Play dominated, like United Kingdom, Germany, Spain, Finland, India, Thailand, Korea, Vietnam, Israel, Ireland, and Hong Kong.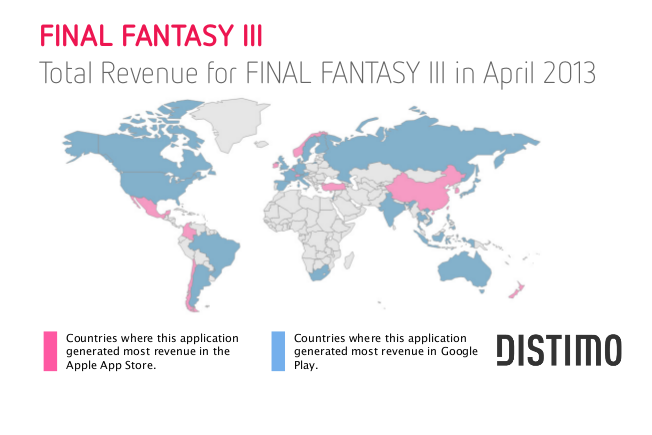 The world map looks completely different for Final Fantasy III, seeing the biggest chunk of its revenue coming from Google Play. Final Fantasy III is a paid game ($15.99) that generated around $130k globally during April.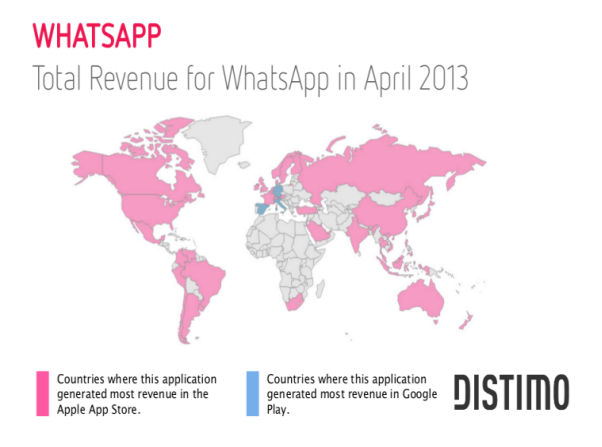 Distimo did a map for WhatsApp Messenger too. As this app is marketed at $0.99 in the Apple App Store and as freemium on the Google Play (free in the 1st year), it obviously generates more revenue in Apple's Store.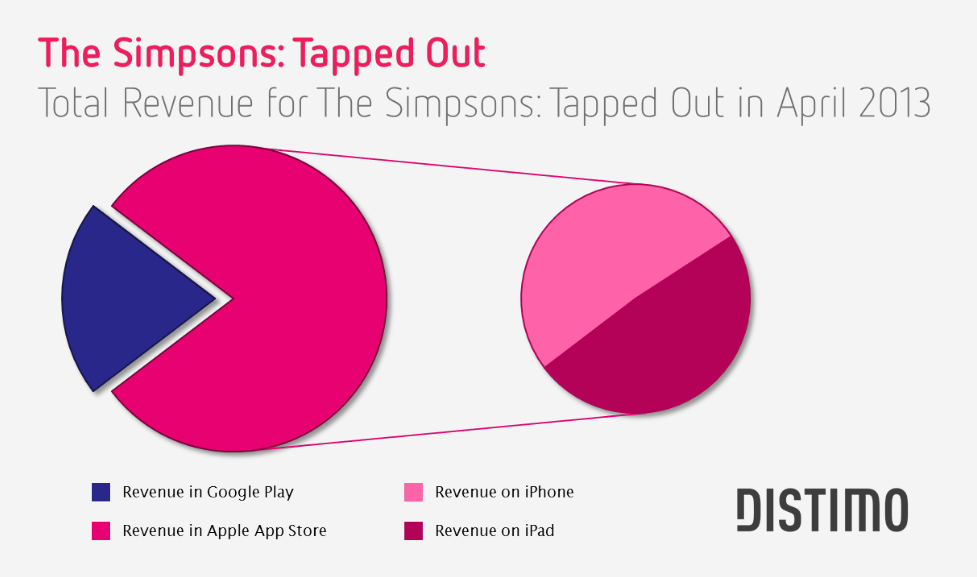 The Simpsons: Tapped Out by Electronic Arts had sales $4.8M in both stores during April 2013, Apple App Store sales representing 79%. The daily revenue of applications in the top 200 grossing in the Apple App Store in the U.S. was $5.1M in April 2013. This is still 4.6 times higher than the 200 best performing applications in Google Play, which had daily revenue of $1.1M.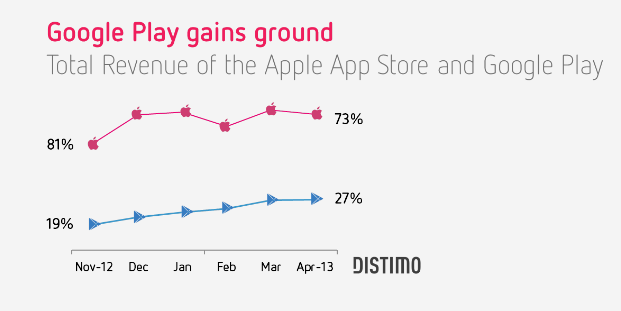 Google Play revenues increased a lot in the past six months, however they still make only 27% of total revenue.