Employee Location Tracking Apps
Published on
Mar 19, 2012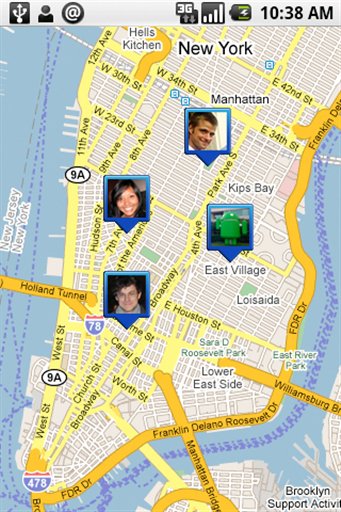 GPS fleet tracking services have been on the market for some years now but with the explosion of smartphone usage a new kid came to town, the employee location tracking apps installed on iPhones, Androids or BlackBerrys.
The tracking systems are usually composed from a web-based dashboard controlled by a manager and mobile apps installed on employees smartphones that communicate with the central console.
The biggest challenge when deploying a gps tracking app is the social one, meaning employees don't want to be monitored. However these concerns can be addressed by taking proper measures like assuring the employees that the app is stopped after work time, letting them know who can see what and when, explaining all the benefits of the system for them and for the company.
Privacy commissioners have supported the use of GPS for purposes of safety, efficiency and productivity, while rejecting its use for employee management. (You can find detailed info here)
Some of the advantages of using personnel location tracking apps are:
– the administrator can see where all workers are, if they are on schedule and can dispatch the closest worker to a certain job
– businesses can give clients accurate and complete information about their product delivery or when a technician will arrive at their location
– employees can receive turn-by-turn driving directions to find the best way to the client or to locate nearest restaurant or gas station
– the apps can serve as a communication channel saving companies a lot on phone bills
– employees have to fill less papers as they can use the app to clock in or clock out for time-card purposes or give customers forms and other papers to sign digitally. There is also the possibility to track time automatically depending on location, making it easier for the employee to see the time spent at each client.
– businesses can setup certain alerts when employees are entering or leaving an area using geofencing
– these apps can also incorporate other features like processing payments with credit cards, taking photos and sending them to a central location or scanning barcodes.
Businesses that can benefit from personnel tracking apps include construction, delivery, field services, fleet leasing, utilities, food and beverage, oil, mining companies and many more.
There are few companies on the market offering personnel tracking solutions. One of them is TeleNav with its Track product. The services costs $21.99 per month with data usage purchased separately through your AT&T data plan( a $19.99/device setup fee also applies). Other solutions include Comet Mobile Worker,  Telogis Progression, Xora or Labor Sync.
Big companies might however need a solution tailored for their specific needs. Our company, Mobiversal provides mobile development services and is able to build custom solutions that fit any specific requirements.
In conclusion, employee location tracking apps offer a lot of benefits and if they are properly deployed can provide a big productivity boost.