Steps for Effective Digital Leadership
Published on
Oct 19, 2018
Category
Business Strategy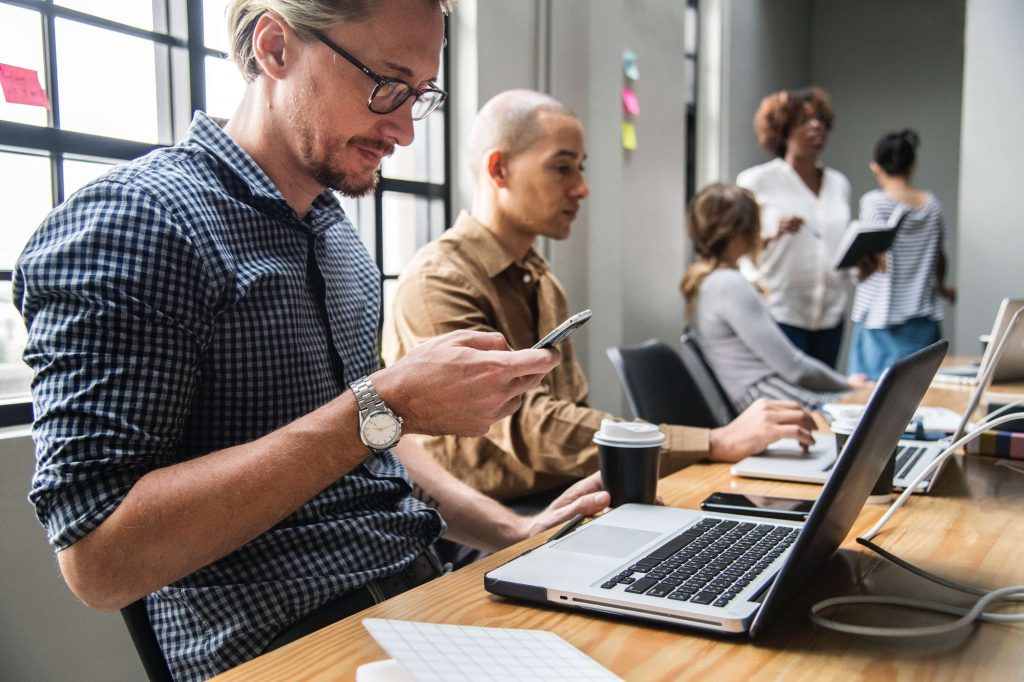 As industries become more and more disrupted by the digital innovation boom, enabling your employees tech wise is rapidly becoming a serious priority for any top manager.  
Nonetheless, the process of digital enablement within a business rises serious challenges. Implementing digital leadership isn't all about technology savvyness. It requires first of all an agile company where managers can easily observe what kind of change is needed and then to rapidly give competitive solutions. According to a KPMG survey from 2017, the managing Director of Harvey Nash in Australia affirmed:
"The IT leaders who will succeed are the ones who can deal with this ambiguity, working across multi-discipline teams to a common goal."
The survey revealed additional information in which approximately 59 % of CIOs concluded that their role in the organisation has become progressively more strategic.
Here are three steps used by managers to lead digital transformation within their work field:
Identify where change is needed most
Firstly, it is of importance to acknowledge the existing organizational environment as a starting point. It normally settles in one of the following classes: customer engagement, digital development, operational performance or new business models disruption. By creating a clear point of view regarding the opportunities or threats in each of this areas, the manager can suggest which of these need to be taken into consideration and therefore where to direct the investment.
Leading the change
One of the most common mistakes when building a digital environment is uncoordination and the ad-hoc approach. Digitalizing should be leaded from top-down, if not, there is the risk that the most promising initiatives won't get the needed support. Breaking the big picture into small and achievable methods requires well-defined tactics from the company leadership.
An HBS business review article stressed that only the Chief Executive Officers could manage this process by breaking down the "appropriate boundaries, giving teams permission to set new rules, and providing the strategic framework to buttress the new order."  Nonetheless, the digitalizing process could be as well delegated to a Chief Digital Officer if that person is fully empowered by the CEO. There are also alternative solutions such as turning to experienced firms of consultancy and advisory services strictly dedicated to developing new digital strategies and work programs. These programs should supply administrative care over the delivery techniques, guaranteeing technology investments are lined up with the businesses outcome.
Clearly, the organisations who will embrace digitalization the quickest are those that linkup the strategy with the overall business scheme.  
Authorizing people
Communicating the importance of change is of crucial importance; inspiring other employees in the workforce by simply using words such as 'disruption' and 'innovation' won't work unless we make sure the concepts are thoroughly understood. A second HBS review article puts it like this: it is important that the CEO's make sure they are well acknowledged by their employees. This is what makes great digital leaders.
"Ambiguity is the enemy. When the same words mean different thing to different people the result is Babel, not alignment. Leaders with vision create 'value vocabularies' that make self-organisation, motivation and alignment easier."
This brings up the importance of observing and listening, that are just as important as communicating digital. The message can be simple, clear or direct, but if it wasn't correctly interpreted by the employees, who are especially expected from to act on it, digital transformation isn't going to get very far.  One of the best methods of getting fellow co-workers aligned with the company's digital view is to simply lead by personal example. That means moving away from traditional communication tools such as noticeboards, mass emails or Intranet, but instead connecting staff in real time via modern social channels such as Slack, Skype for Business or Yammer, especially on mobile devices.
Logging into a digital tool will also stimulate creativeness and responsiveness, and it's all part of fixing the digital into the structure of the organisation. This also establishes a two-way communication where the manager is portrayed as a person who is accessible and responsive. Here, 'the boss' concept of the CEO  does not apply in a digital enabled organisation.
Empowering digital
New-age CEO's already think of themselves as digital leaders. They practice what they preach and, in doing so, drive their employees to experiment, innovate, and scale. This is the kind of leadership organisations require to be successful in their digital missions, including when trying to deploy a mobile strategy, which is the thing we're specialized on here at Mobiversal.