Collecting Real-time Feedback During Events
Published on
Apr 26, 2012
If yes, using the iPhone app we've built for InstantSurvey.me now it's easier than ever to organize surveys and get valuable from the event attendees. Instant Survey iPhone app works together with a webapp where you're able to create questions (8 types), view statistics with the results in REAL TIME and even show them to the audience as a Slideshow. Alternatively you'll be able to export the results as pdf or excel.
Instant Survey is a tool well suited for business conferences, company retreats, voting polls, sports events or market research. And one more thing, did I mention it's free?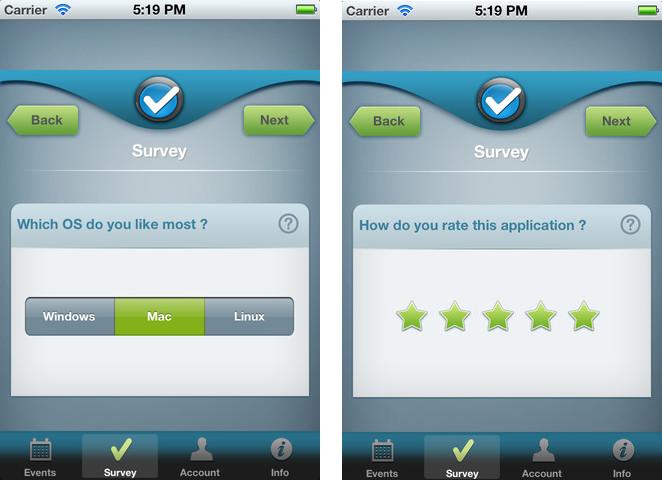 Mobiversal
, a mobile app development company working with startups and established brands like Forbes to create unique mobile experiences. Mobiversal is also the maker of
Appointfix
and
FieldVibe
. Connect with him on Twitter
@FlaviusSaracut
.