iPad Application Development Company
Published on
Nov 11, 2011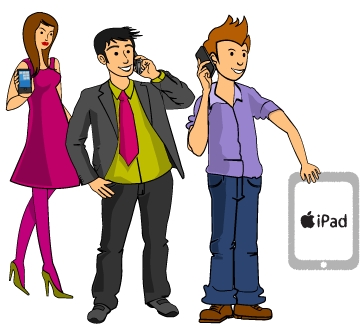 The iPad is currently the dominant tablet device across all regions of the globe, contributing more than 89 percent of tablet traffic across all markets. According to a comScore survey made in August 2011 the iPad's contribution to total non-computer device traffic is highest in Canada (33.5 percent).
Brazil has the second highest non-computer device share of traffic coming from the iPad at 31.8 percent, although non-computer devices account for less than 1 percent of total traffic in the country. In Singapore, where non-computer devices comprise nearly 6 percent of total traffic, the iPad accounts for 26.2 percent of this traffic.
This shows how big iPad already is and how big is going to be, so for companies wanting a piece of the pie, Mobiversal is offering iPad application development services.
Going forward let's take a look at how the iPad is used in order to better understand this device.
A study made in May 2011 by Business Insider says that:
– 30% of people surveyed have more than one iPad in their home
– 41% of users are spending 2-5 hours per day with the iPad
– The iPad is a web surfing machine first and foremost, 37% using it for web browsing
– 29% of people have downloaded over 50 apps, however a lot of them are using up to 10 apps
– Almost nobody(87%) thought about Android before buying an iPad
The iPad application development cost shouldn't scary you, usually we take projects with a budget over $10,000 but we also did $2000 apps when it was an interesting idea.
If we fall in love with your idea, we'll might even do it for FREE.
Got an app idea? Don't waste any time and let us know what you have in mind and we'll send you in 24 hours a free quote.