Lowe's Uses Apps to Increase Productivity
Published on
Oct 12, 2013
Category
Business Strategy
Lowe's serves around 15 million customers each week through their 1,825 stores located in United States, Canada and Mexico. As part of their mobile efforts, Lowe's recently launched an updated version of their mobile app, introducing the ability for customers and staff to see purchase history.

The company made available around 42,000 iPhones for its store associates who are able to bring up client's purchase history and give personalized advice. Useful information like room measurements, room colors, receipts can be easily brought up by Lowe's staff using the mobile app (iOS).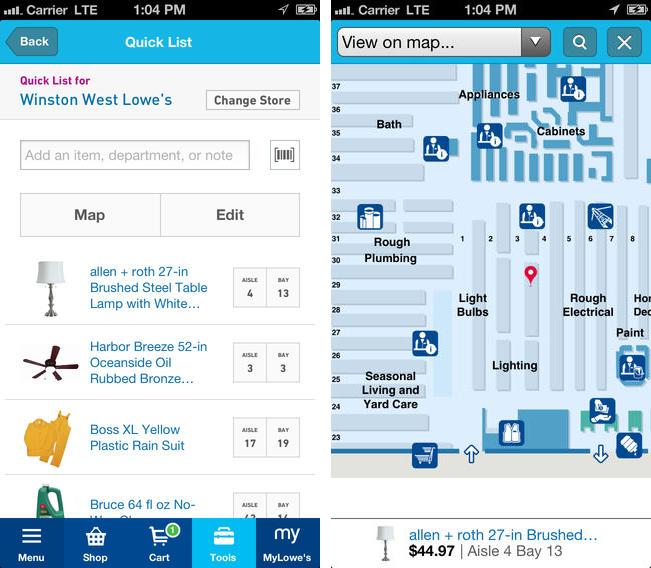 Customers and store associates can also use the app to checkout store's inventory in real-time and see the item's whereabouts down to the aisle. Lowe's is also trying to improve the checkout process by allowing associates to scan using an iPhone the items in a basket, before getting at the cashier.
By 2017, top retailers expect 76.5 percent of sales to come through stores, 14.6 percent via e-commerce and 6.5 percent through mobile, according to a Gartner survey. Even though return on investment for mobile apps is tricky for retailers, as revealed by Gartner, companies like Lowe's that are already experimenting with apps have the most chances of getting it right.
"We place a lot of importance around the quality of the execution, and we take a lot of pride in delivering a world-class mobile portfolio. I think that as customer expectations evolve for increased efficiency, we'll be in a very good position." stated Sean Bartlett, Director of Mobile Strategy and Platforms at Lowe's for eMarketer.