mHealth And mFitness Generate $36B of savings
Published on
Jul 17, 2013
mHealth and mFitness are two sectors that are highly impacted by the mobile technologies. The healthcare sector has been in existence for hundreds of years and is characterized by a high degree of government involvement, whereas fitness is relatively new and concentrated in developed economies. Healthcare is characterized by a high degree of government involvement, while fitness is mostly under the influence of private companies.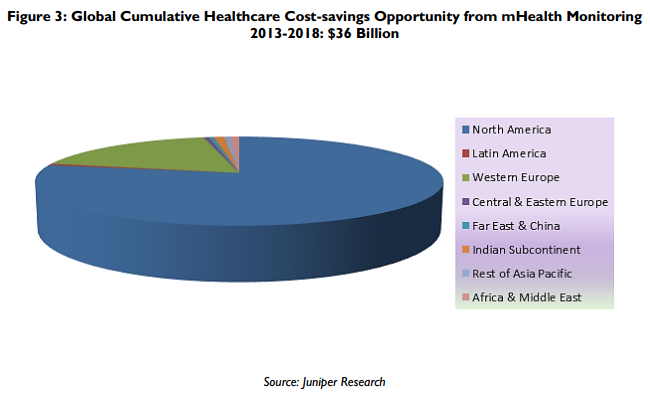 Juniper Research forecasts cumulative cost savings from remote patient monitoring of up to $36 billion in the 2013-2018 period.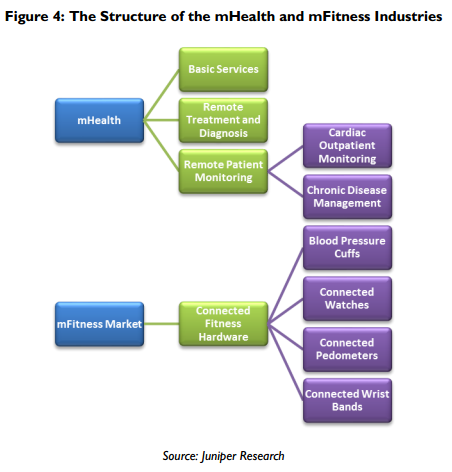 There are various use-cases for mHealth
from basic provision of SMS for push out healthcare messages, remote treatment and diagnosis, to remote patient monitoring. In a recent study
Deloitte
extended their forecast to 10 years (to 2021) and estimated that industry productivity gains through the use of mobile devices will rise to $305 billion. Savings are expected to occur via reduced travel time, better logistics, faster decision-making, and improved communications.
Remote monitoring technologies are predicted to save nearly $200 billion, particularly by managing chronic diseases in the U.S. over the next 25 years. Other estimates suggest that remote monitoring can reduce costs for caring for the elderly in rural areas by 25 percent.
Hospital apps get support from physicians too. According to a January 2013 survey of healthcare providers conducted by eClinicalWorks, 93 percent of physicians find value in having a mobile health app connected to the Electronic Health Record.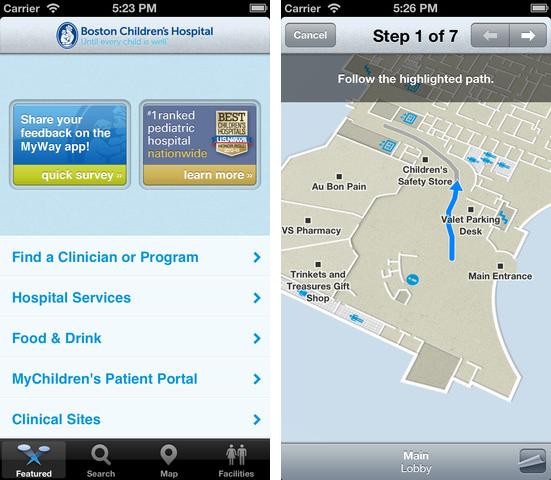 The top benefits for having a mobile health app feed data back into a patient's electronic health record physicians cited are:
– Nearly six in ten physicians (58%) said a top benefit was the ability to provide patients with automatic appointment alerts and reminders. In fact, six in ten physicians also said that at least half of their patients would be interested in appointment reminders via a mobile app.
– Nearly half of physicians cited a patient's access to medical records is a top benefit; and The ease of scheduling appointments.
In the case of mFitness , lots of connected fitness devices are springing on the market to enable athletes and the fitness conscious to monitor things such as heart-rate, distance traveled, respiration and even perspiration. These devices include: blood pressure cuffs, connected watches, connected pedometers or connected wrist bands. Whether we are talking about mHealth or mFitness, it is clear that we are only at the beginning of a mobile revolution that will change the face of these industries.