Mobile ad growth and statistics for Q2 2011
Published on
Oct 27, 2011
Millennial Media released a while ago a report about the state of the mobile advertising. Here are few interesting stuff they found, the top 10 advertising verticals by budget spent are:
The markets with the biggest growth in spending are Finance, Retail&Restaurants and Pharmaceuticals: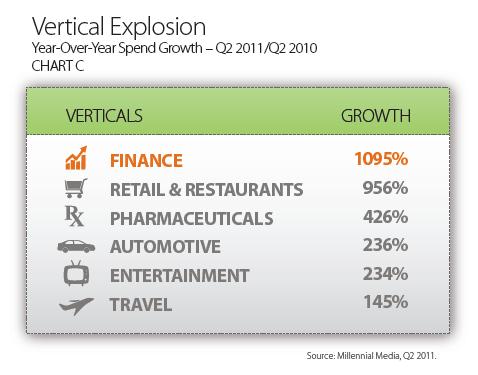 Increased market presence, lead generation and product launch are the 3 most goals advertisers are looking when investing in mobile campaigns.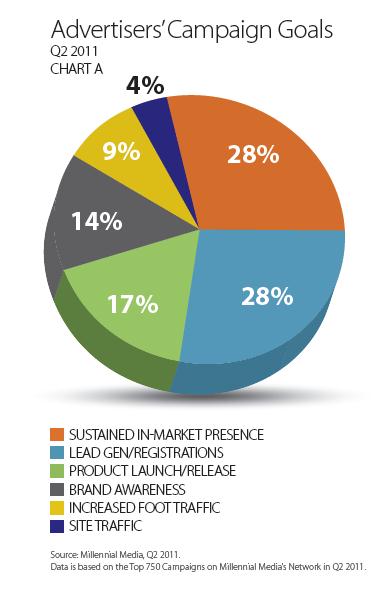 Brands are increasingly using interactive mobile ads within their campaigns. Within Q2, the number of times customers selected an interactive element on Millennial Media's video ads doubled. Most frequent buttons are Share (on social networks), Web (send users to a mobile website) and Buy (mCommerce capabilities).
If we are looking at the campaign destinations most of them are used for driving traffic to the main site.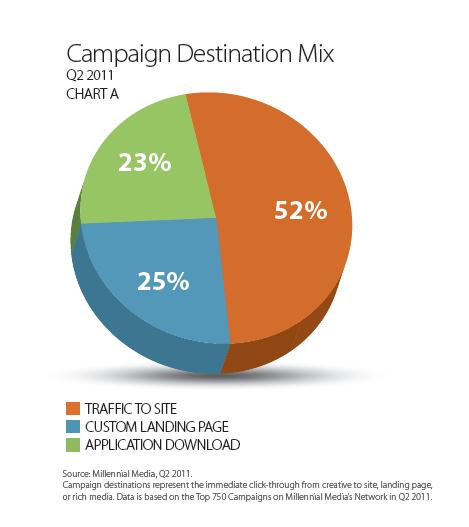 Top 10 global application categories by impressions were: