A Look At Purina's Apps For Dog Owners
Published on
Apr 25, 2013
According to a research done last year by Forrester, almost all of Generation Y consumers owned a mobile phone and 72% owned smartphones. Almost anyone has a phone nowadays, 93% of Americans owned mobile phones, while 50% owned smartphones, Forrester found. Please find below a breakdown on phone ownership by age: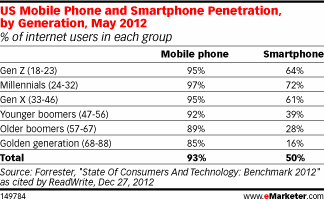 Some of these smartphone owners are also dog owners, so we'll take a look at how companies in this field are using mobile apps. In 2012, $53.33 billion was spent on pets in the U.S. and a large amount of this figure went to Nestlé, owner of Purina PetCare, a company that employs 14,500 people worldwide in 24 manufacturing plants.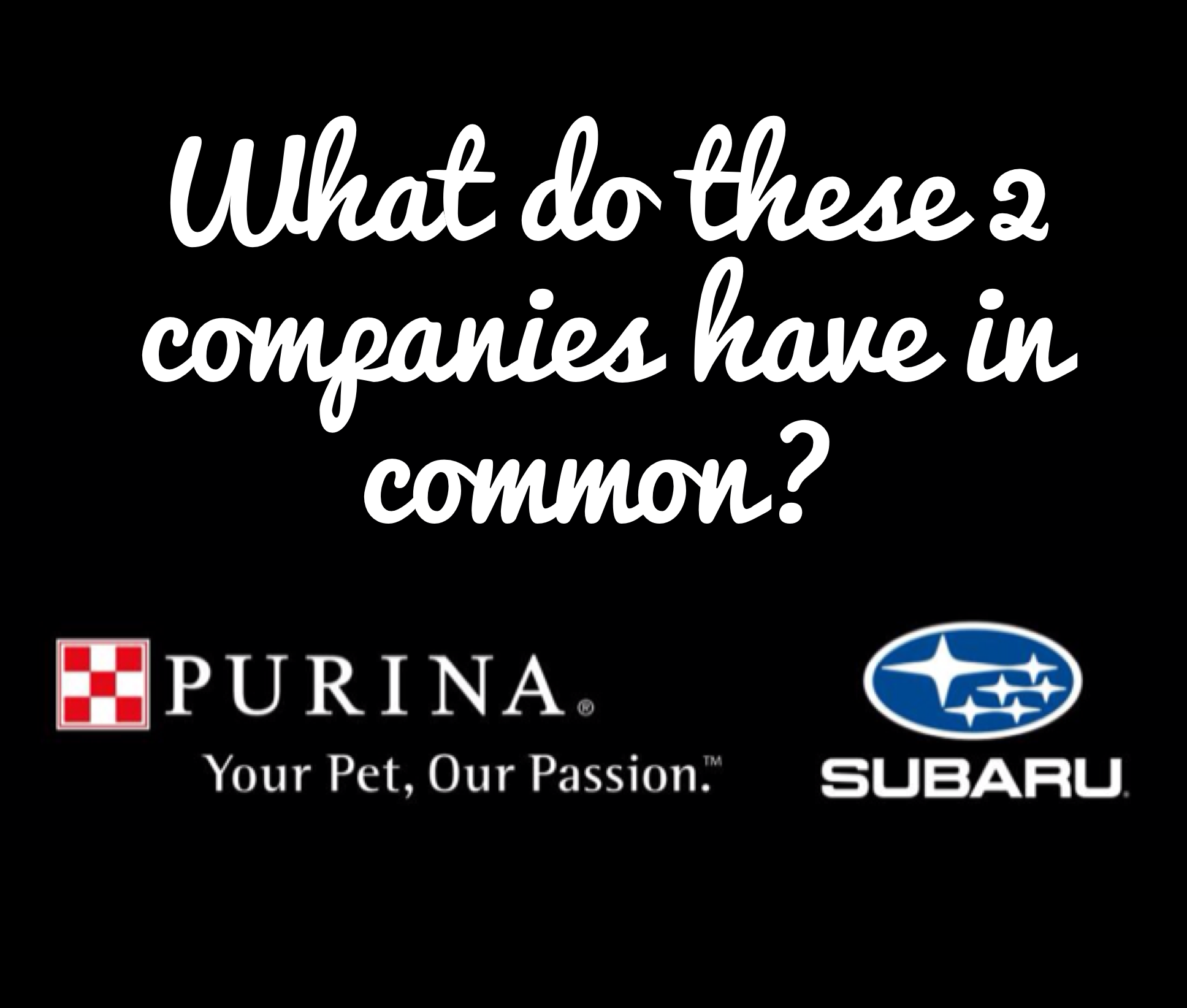 Purina launched a series of apps for dog owners with the purpose to get closer to their clients and provide valuable information to help them better take care of their pets.
Purina Pet Health let's you save details about your dog or cat, like health information, appointments to veterinarian or groomer. The app also finds you the closest veterinarian in case of an emergency or the nearest park where you can take a walk with your furry friend. Get it for iPhone or Android.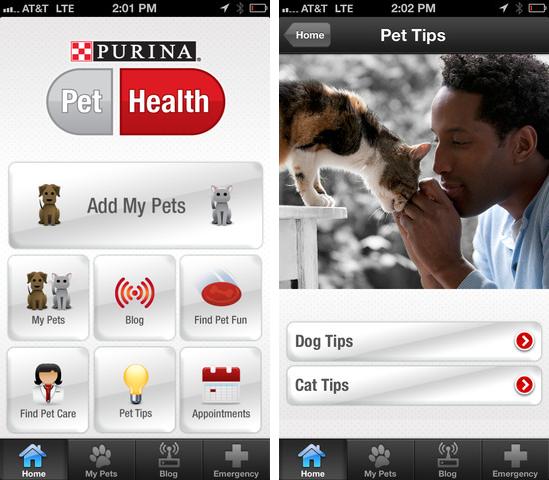 Petcentric Places by Purina lets users find pet friendly lodging, dog parks, restaurants, bars, animal shelters, veterinarians, groomers and many more. Get it iPhone or Android.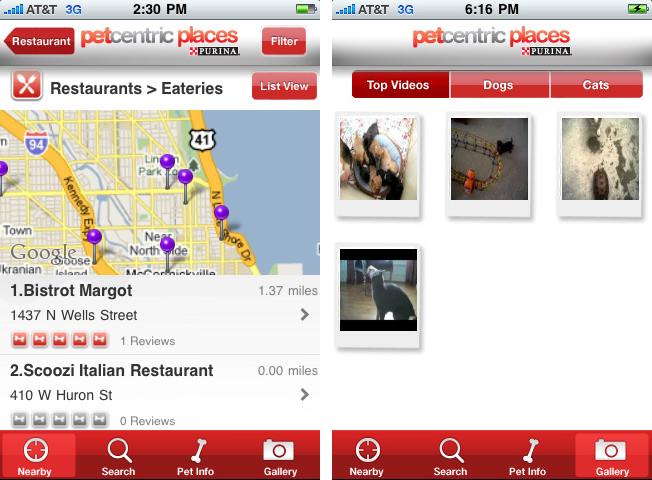 They also released apps that want to make use of viral content. NoseCam is promoting the bacon flavored "Beggin" dog treats. The app overlays a dog's nose on a recording done with the phone's camera, along with animations and a funny soundtrack. The result is a hilarious video that can be shared on Facebook and YouTube, letting users promote the Beggin's Strips product. Get it for iPhone or Android.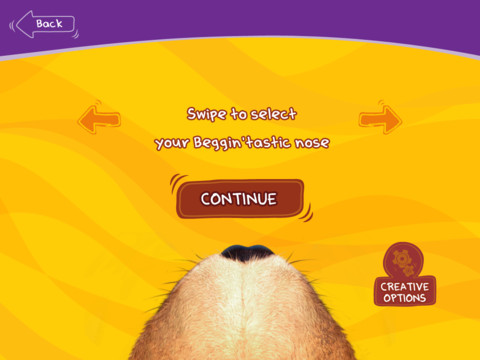 Similarly, for "Be Happy" product line they launched an app that lets users take a picture or load one from photo gallery and then edit it by adding "happy" filters and effects. The results can be shared on Twitter, Facebook or by email. Download it for iPhone or Android.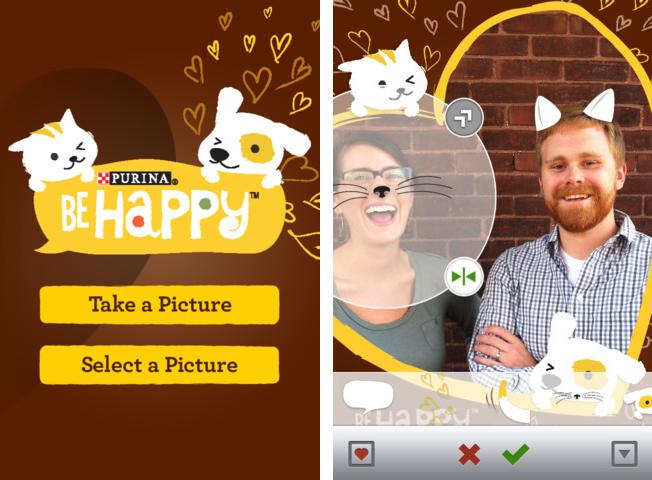 One other way pet companies could connect with customers is through the use of mobile games, for example dog product companies could develop a dog agility board game. This might mean more money invested in a neatly built game, but engagement time could be longer.
Bonus apps for dog owners from other companies:
I guess the biggest fear of any pet owner is to lose it, so Tagg thought of a solution for this problem. Tagg – The Pet Tracker helps dog owners keep a eye on their pet, it let's you view your companion on a map and get driving directions to her current spot. Besides this, Tagg app also helps keep track of pet's exercise and health and getting valuable information to share with your vet.
Using the app you can define a "safe" zone and you can be alerted through the app, by sms or email if the pets gets out of the Tagg zone. The device costs $99 and after 3 months, there's a $7.95 monthly fee. Tagg's app is available for both iPhone and Android. An alternative to Tagg is PocketFinder, a little bit pricier at $149.95 and a monthly $12.95.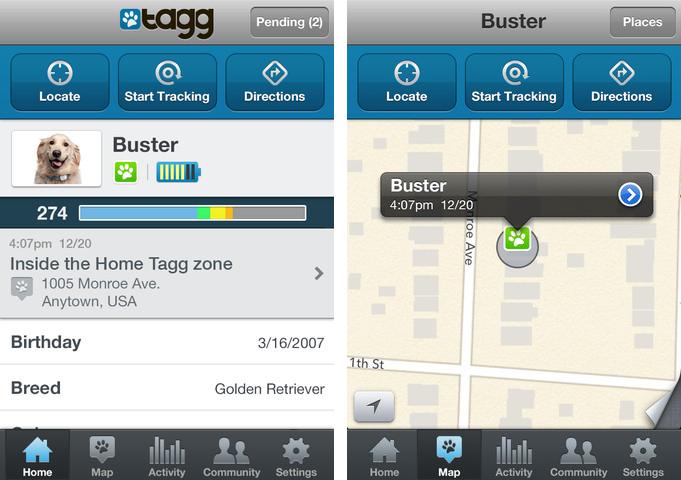 Pet First Aid is an app that through detailed videos and rich illustrations will help you face those cases when your pet is in need. Are covered situations like bleeding, poisoning, drowning, rescue breathing & cpr, giving medicine, restraining, disaster preparedness and many more. The app for iPhone costs $3.99, while on Android $2.99.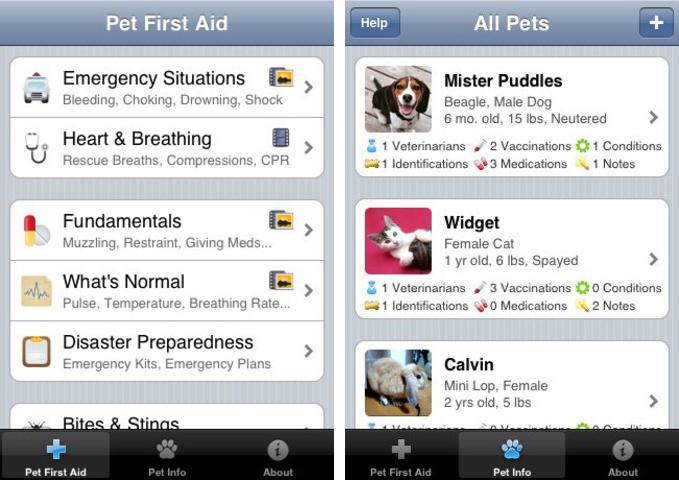 MapMyDogWalk is an app brought to you by Subaru, yes, the car maker. The app tracks your dog walks and outdoor adventures and will keep you motivated to go out on the trail every day. It will show you an interactive map and all recorded metrics like duration, distance, pace, speed and elevation. Once you finish your walk, you can checkout your route, walk data, and past walks on MapMyWalk.com. The app is free for both iPhone and Android.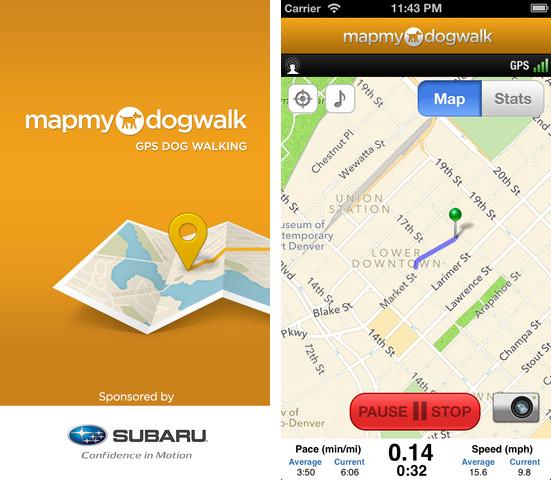 Companies in the same field as Purina, or others like Subaru that apparently aren't directly connected to dog owners are building bridges to their clients through mobile apps. The possibilities are endless and, with creativity, smart companies can touch client's soul and get closer.