13 Ways Apps Reduce Costs In Transportation
Businesses all over the world rely on transportation services to maintain the flow of raw materials and finished goods or carry passengers over land, sea, and air. Success in today's transportation sector is defined by a more productive and efficient workforce, the ability to better predict demand, and a much more engaging delivery of services.
Consumers expect faster, more flexible deliveries at the lowest possible cost, and mobile apps have and will continue to play a key role in this game. FeedHenry, provider of a cloud-based mobile application platform, in collaboration with VDC Research Group, released recently a report that revealed the most important operational improvements that organizations in the transportation & logistics sector are targeting with mobile apps.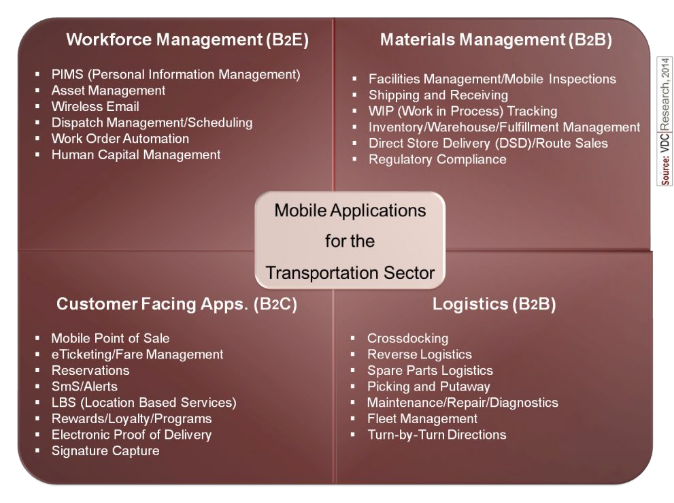 On the top of the list is reducing overall operational costs with 37%, followed by increasing workforce productivity, developing new revenue streams, enhancing competitive differentiation through value added services, or enhancing security and workforce safety.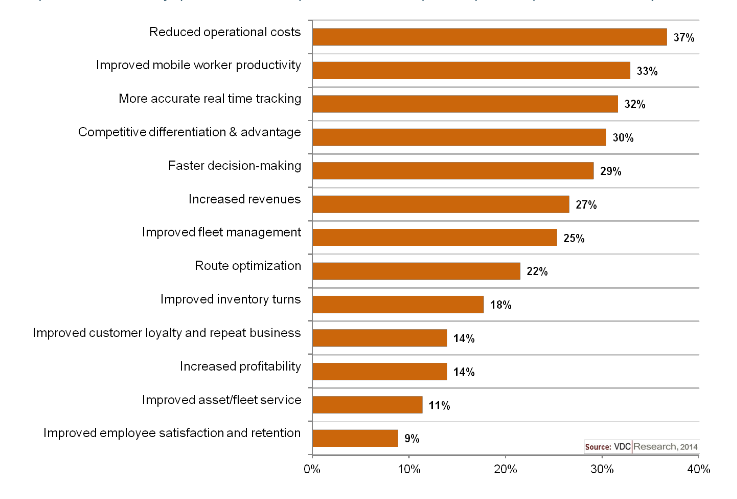 Some of the more compelling use cases in transportation include the following:
– Fleet optimization. Apps are used to improve the management of the fleets, its drivers and shipments. Whether fleet assets are en route, in maintenance, or in the lot, apps are helping provide information about the location and status in real time.
– Mobile check-in and ticketing. Apps are helping eliminate terminal congestion and waiting in ticket lines by improving the management of passengers and the ticketing process.
– Field service and asset management. Field workers at rail lines or airlines, tasked with inspecting and maintaining assets are dynamically dispatched, in order to streamline the maintenance process.
– Pickup and delivery services. Mail and courier organizations use apps to track down every individual item from receipt to delivery.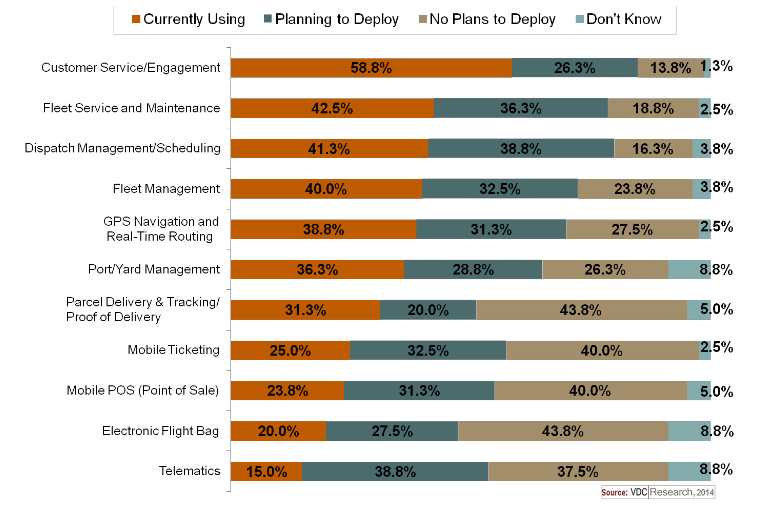 The report showed how Aer Lingus – Ireland's national airline – is using apps to engage with its passengers on the go and strengthen customer relationships by providing them an easy way to check-in, search for flights, get real-time status updates, create bookings, and more. Check it out for iOS or Android.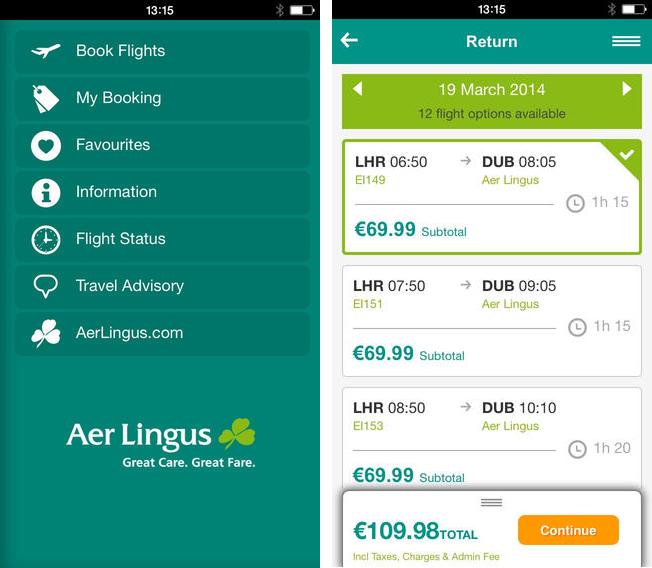 Mobility solutions proved their ability to increase productivity for many industries. By adopting a mobile mindset, transport organizations are begining the journey from traditional old-school software to user-friendly mobile apps.