4 Mobile Apps that Manage Your Expenses
More and more people are relying on their smartphones to help them manage their lives these days as the sheer number of smartphone-toting individuals suggests.
Apps to help people remember appointments and help them navigate to their destinations are commonplace, as well as those that allow users to access their bank accounts so they can do things like pay bills or transfer funds.
While millions of people are using smartphone apps for mobile banking, many users may not realize that there are also a number of apps that can help people manage their finances as well. Some people are better at managing their finances while others struggle to keep their spending within the confines of their budget.
When it comes to financial success, you can either become savvy at stacking more cheddar or by saving more money. Either way, the apps described below may help the financially challenged stay on track.
YNAB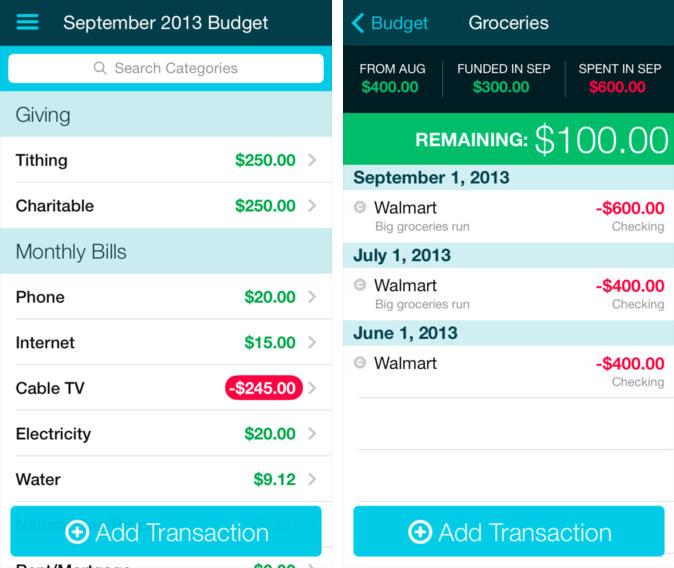 YNAB stands for "You Need A Budget" and it's an app that's available for free for both Android and iPhone. There is a "catch," however. In order to use YNAB on your smartphone you must have the YNAB desktop version installed on your PC or Mac. The YNAB desktop version sells for $60 and a free 34-day free trial is available.
Despite the cost, YNAB was voted the most popular personal finance software in Lifehacker's High Five poll and was also awarded About.com's Reader's Choice Winner Award in the Best Personal Finance Software category in 2011.
YNAB helps users manage their budget by allocating their income in advance, making sure that money will be available for recurring expenses. It also includes planning for less frequent expenses that might show up unexpectedly as well as a monitoring function that helps avoid overspending.
Overall, YNAB seems to have a lot of useful features that can help people live within their means, especially those that have never tried implementing a budget before.
Mint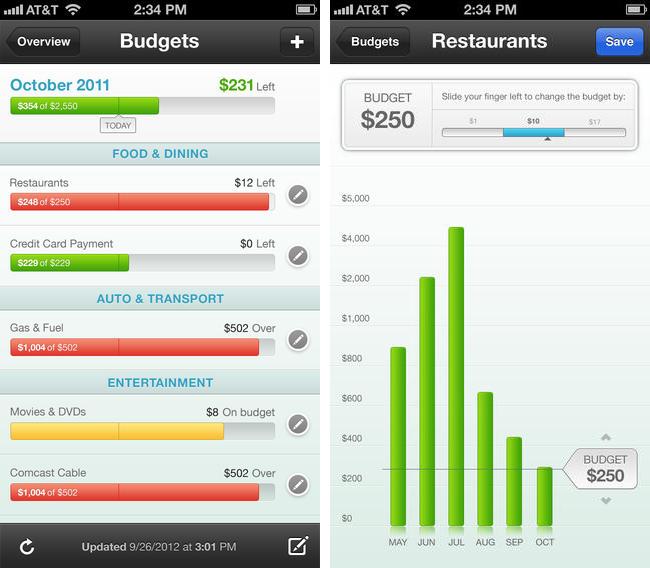 Mint is an app with a particularly strong reputation which has snagged itself top ratings from a number of popular review websites. Its beauty lies in its simplicity, and instead of bombarding users with a plethora of charts and graphs, it uses a simpler approach by developing and presenting budget plans that it formulates by analyzing spending.
Budget-conscience users will be happy to learn that Mint is available to download for free for both Android and iPhone.
Homebudget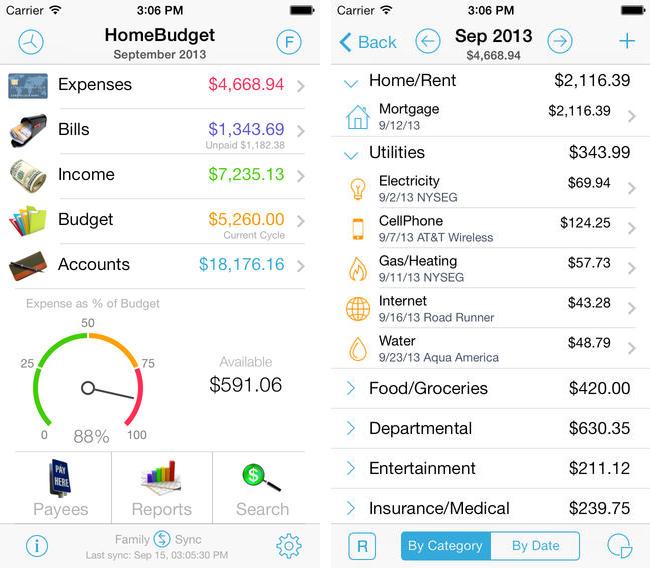 The $5.99 price tag on this app might make some potential users hesitate, but a number of well-respected reviewers say that it's well worth it. Either way, that doesn't sound like a budget-busting amount for most people that can afford a smartphone.
Homebudget, like most other financial planning apps, allows you to input both your income and expenses which it then uses to create graphical representations that show you how well you are budgeting. It can also forecast how things should look up to six months in the future.
The app's synchronize function can keep others in the loop as well; a nice feature for couples who both contribute to the household's finances. It's available for both Android and iPhone.
iAllowance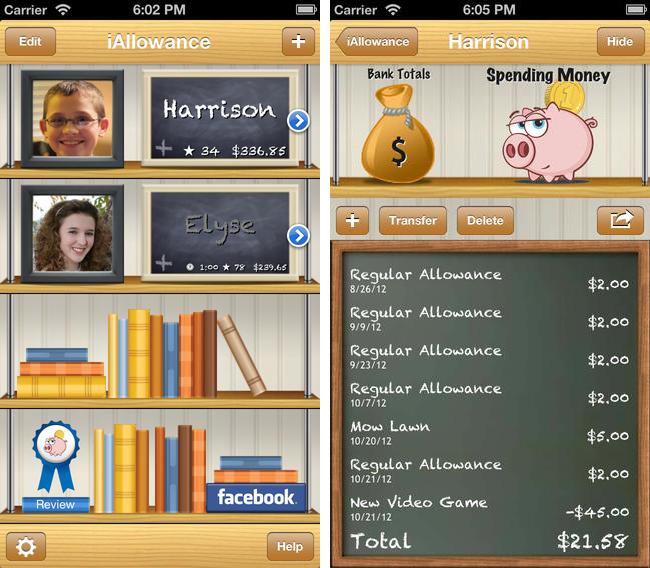 This one was designed with youngsters in mind and features a very kid-friendly interface that allows users to earn "stars" that can be exchanged for money. Users can earn by way of a regular allowance or by taking responsibility for chores. Giving kids a way to track their earnings may provide incentive for them to become more responsible by taking a more active role in upkeep around the home.
When the time comes to cash in their earnings, the appropriate amount is debited from their account on the app and exchanged for real money.
As the name suggests, iAllowance is only for Apple devices such as iPhone and iPad. It is available on iTunes for $3.99.
About the author: Jeremy Page is a marketer at TechMediaNetwork where he manages https://credit-card-processing-review.toptenreviews.com, an expert review website that helps people with their credit and financial decisions.