Mobile Apps To Keep You In Good Health
Published on
Jun 22, 2012
Mobile health is continuously growing, according to research from Frost & Sullivan the revenues in the mHealth applications market will grow from $230 million in 2010 to $392 million in 2015.
The increasing number of smartphone and tablet users will also help this trend. There will be 82 million tablet users by 2015, up from 10 million in 2010.
There are more and more health apps every day, according to a survey from MobiHealthNews there will be 13000 mobile health apps in 2012, and here's how they are split in categories: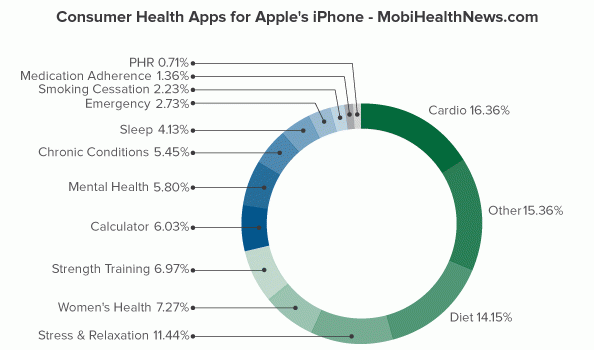 According to data revealed by Float Mobile Learning, 40% of doctors believe that using mobile health technologies such as apps that monitor fitness and calories consumption can reduce the number of office visits needed by patients. About 88% of doctors are in full support of patients monitoring their health at home, especially when it comes to watching weight, blood sugar and vital signs, and many believe consumers should take advantage of the apps currently on the market to help along the process.
Let's take a look at few ways apps can help improve your health:
Keep track of physical activity
There are a lot of mobile apps for your fitness needs, one of the post popular is RunKeeper. The app lets you see detailed stats around your pace, distance, and time. You'll also get stats, progress, and coaching through your headphones with built-in audio cues, or simply listening to music while you work out. The app also measures your heart rate with many available sensors. One nice feature is that you can measure your progress against your goals and targets. Get RunKeeper for iOs from here and for Android from here.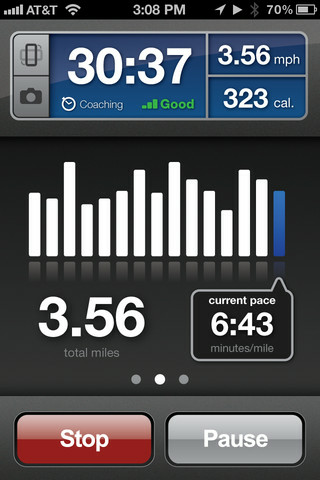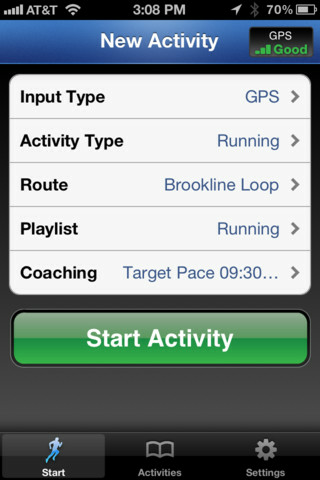 Another popular app is Nike+ GPS, which maps your runs, tracks your progress and gets you the motivation you need to go even further. Hear mid-run cheers every time your friends like or comment on your run status, or outrun them in a game of Nike+ Tag. Get the app for iPhone or for Android.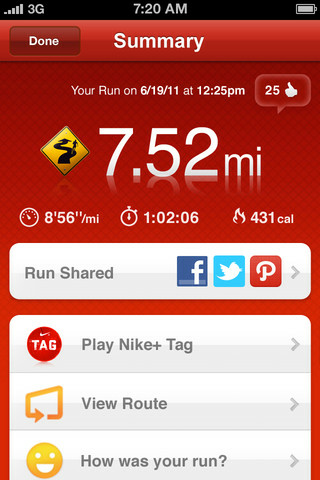 Monitoring your diet
An essential aspect for our health is our weight and eating habits. One free app that can help you in this direction is Lose It!. Using the app you can set goals and establish a daily calorie budget that enables you to meet them. You are able to record your food and exercise and staying within your budget. The app maker advertises that the average active Lose It! user has lost more than 12lbs and more than 85% of our active users have lost weight. Download Lose It! for iPhone or for Android.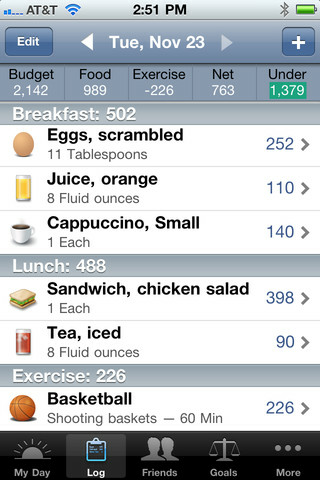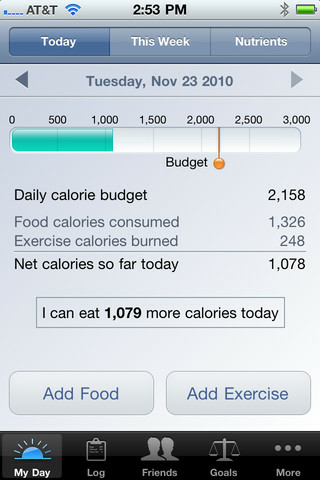 MyFitnessPal is another popular app that offers a calorie counter and fitness tracker. They claim to have the largest food database of any calorie counter (over 1.1 million foods). The app offers an easy way to enter meals and remembers your favorites. You can add multiple foods at once, save and add entire meals, and more. Get the app for iPhone or for Android.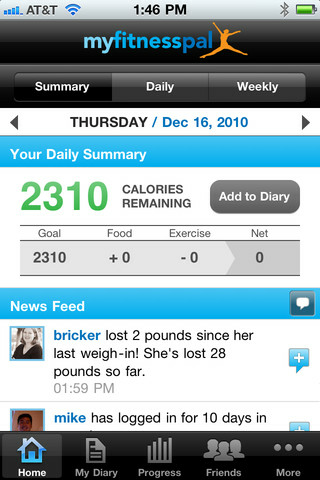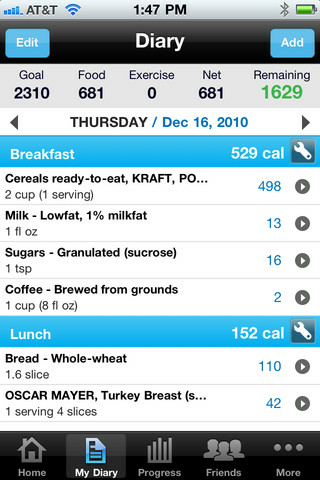 Fine tune your sleep
It really matters when and how you wake up. Sleep Cycle is an alarm clock that analyzes your sleep patterns and wakes you in the lightest sleep phase – a natural way to wake up where you feel rested and relaxed. Get it for your iPhone.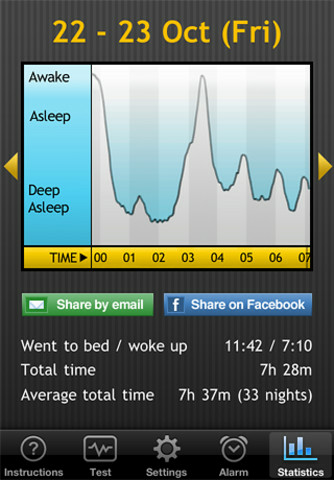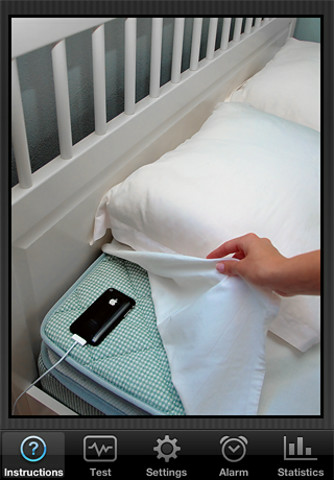 Monitor your heart rate
Instant Heart Rate by Azumio is an app that let's you see your heart rate like in the ER rooms. Instant Heart Rate uses your iPhone's camera to detect the pulse in your fingertip, the same technique used by medical pulse oximeters. The app is free but has a pro version priced at $0.99, you can get it for your iPhone, or for your Android.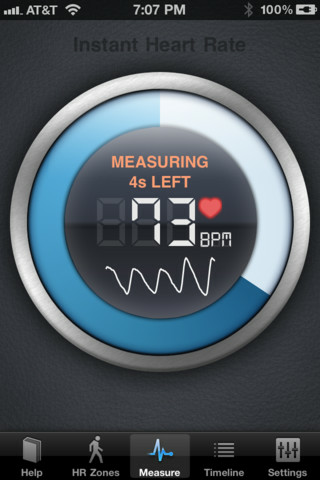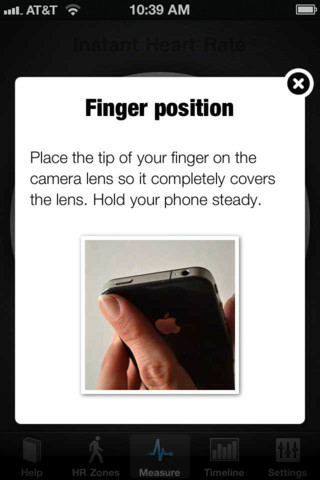 Keep your diabetes under control
Glucose Buddy is a data storage utility for people with diabetes. Users can manually enter glucose numbers, carbohydrate consumption, insulin dosages, and activities. Then, you can view all of your data on your free glucosebuddy.com online account. Get it for your iPhone, or your Android.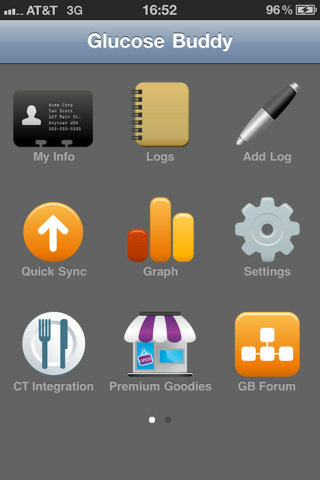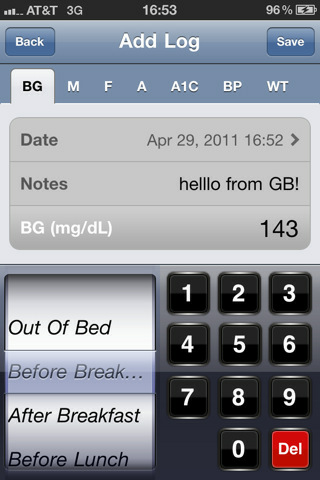 Manage your asthma condition
AsthmaPulse is an easy-to-use, comprehensive iPhone, iPad and iPod application that helps you—or the person taking care of you—monitor and manage your asthma, so you can breathe easy. Download it for your iPhone, or for your Android.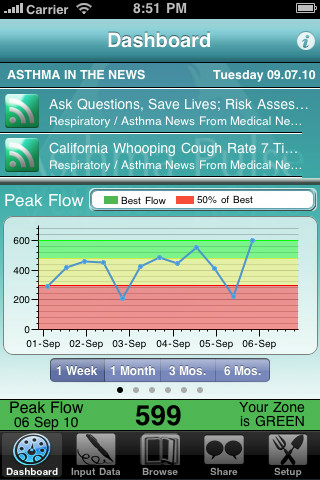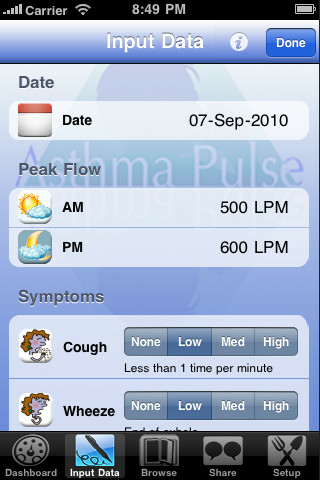 First Aid & CPR
When you find yourself in a delicate situation, it's important to know what to do. First Aid & CPR app includes 34 videos and 46 high-resolution illustrations that reflect The American Heart Association Guidelines on CPR & Emergency Cardiovascular Care. Get it for iPhone, or for Android.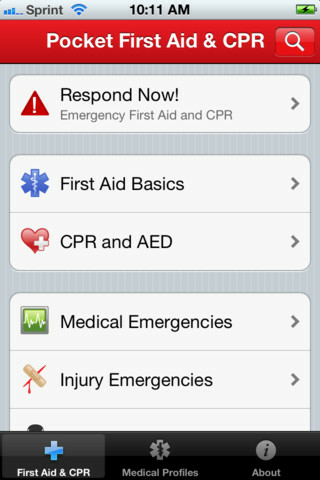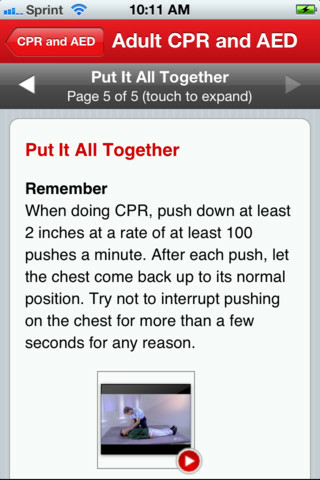 If you know other useful health apps that you use, please let us know in comments.