Mobility Leaders Offer Tips for Success
Published on
Mar 13, 2014
Category
Business Strategy
Digital technology and mobile are key ingredients to successful companies nowadays. Accenture recently ran a study on 1,475 C-level executives to see how companies are applying digital technologies, especially mobility, to help improve various aspects of their business. Respondents's companies are coming from 14 countries and 10 industries, with 11% of them reporting sales of more that $50 billion.
Seventy-seven percent of executives participating to the survey placed mobility on the top of their priorities list.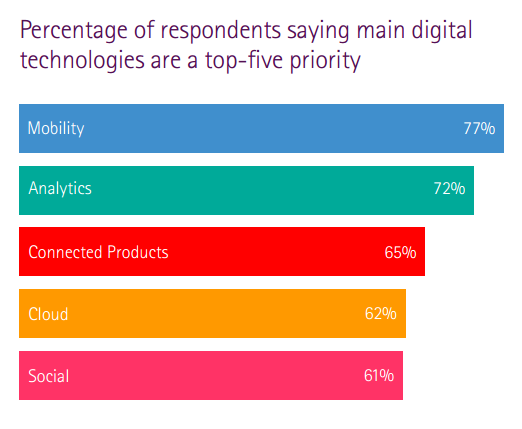 Four in 10 companies indicated they have aggressively invested in mobile technologies and 87 percent of companies stated that they had a formal mobility strategy. Regarding mobile apps, most executives are planning to improve their existing ones in order to increase user satisfaction, but many are also planning to launch new apps. Customer engagement and monetization are key priorities for apps.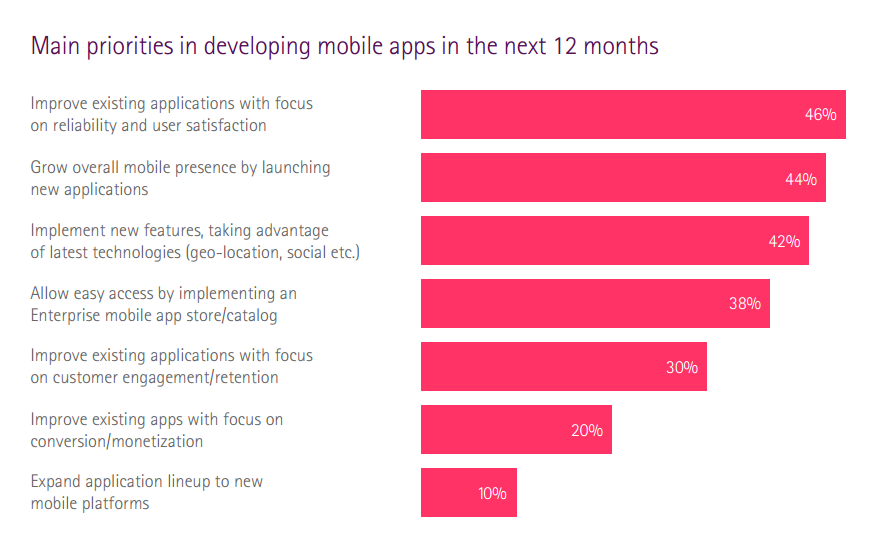 While there is big interest for mobility, most organizations still need to improve the effectiveness of mobility initiatives. One thing that makes it harder for them to achieve this, being that lack of metrics to measure success, 85 percent of respondents reporting this. About two-thirds of companies are having a hard time rolling out mobile capabilities or developing/maintaining mobile apps.
However about 10% of respondents reported having generated more than 100% ROI with their mobile investments in the last 2 years. So what are they having in common?
– Are betting on a wide variety of digital technologies
– Have a formal enterprise-wide mobility strategy (54 percent versus
43 percent) instead of separate strategies for different units
– Have the CEO and the leadership team highly involved in the company's mobility initiatives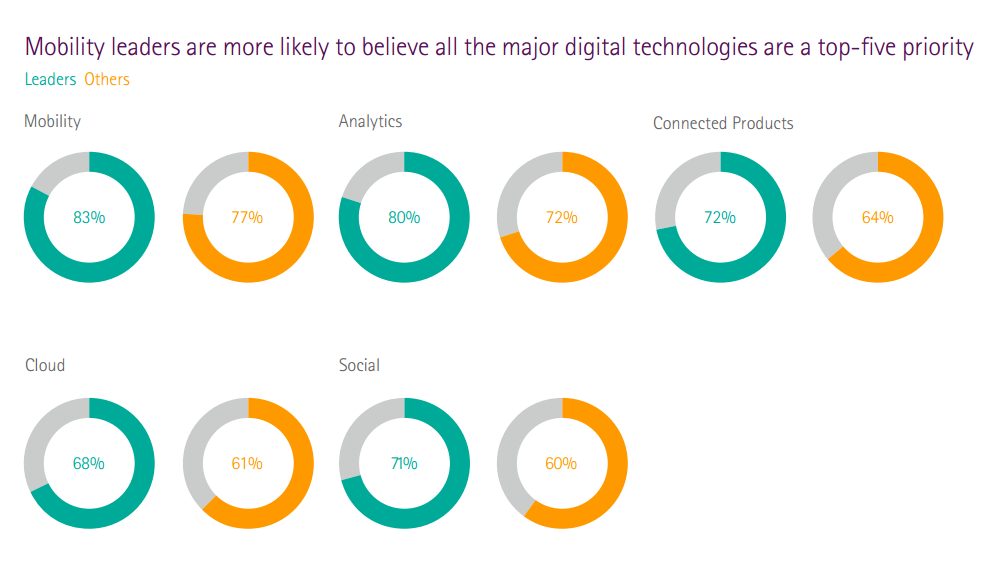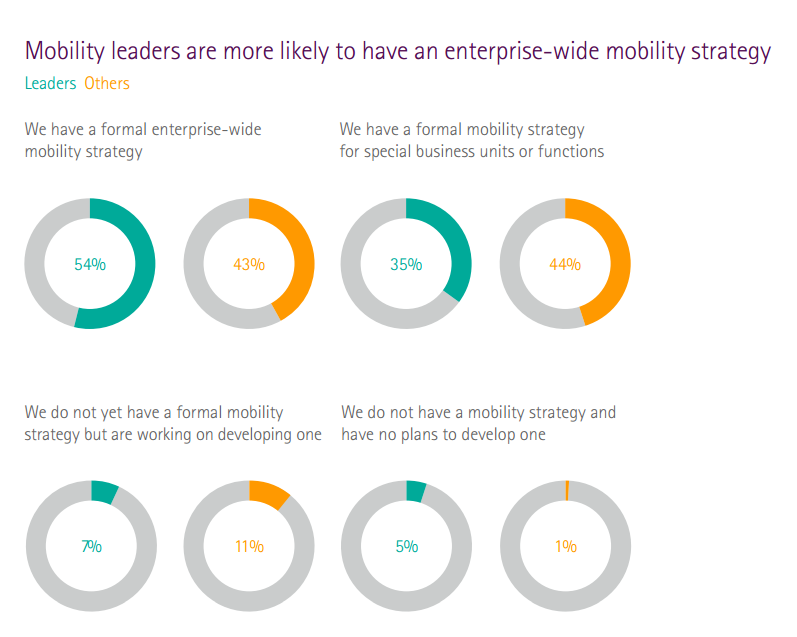 The survey also revealed also that there's no shortcut to generating great results from mobility, these can be achieved only by dedicating resources and attention from the full C-suite.