Building Awesome Apps for Israeli Companies
Since we started Mobiversal 5 years ago, we've worked with clients from over 15 countries and we had very fruitful collaborations, especially with people from Israel. To further strengthen our presence in that region, Mobiversal partners with 23MW, an Israeli company, which provides consulting services for product management, user experience, product strategy and innovation.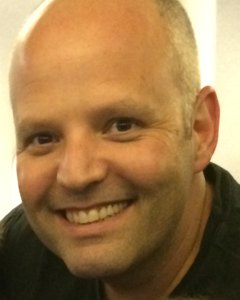 The company is owned by Rani Bar Hama, a digital product and UX expert. Rani has an extensive amount of experience in the world of the Internet and mobile, and deep knowledge of product development and user experience design. Doing this for over 15 years, and during that time, he has led the development of a large number of successful B2C and B2B mobile and web products for companies such as NeoGames, Orange, and Amdocs.
We've asked Rani below to give us more details about his experience and about the benefits our partnership can bring to Israeli companies.
Tell us a little bit about your background in product UX, which were the most exciting projects you were involved in?
I'm fluent in digital experience. My language is products and user experience, and my passion is to facilitate the fulfillment of the end user's digital life.
I am native to the mobile and digital culture, and have an excellent track record in product development. For me, the user experience is paramount— the impact consumers have on a product's future is often understated, which is why my primary goal is to sure your users simply love to use your product.
For the past fifteen years I have established myself within the industry, and have lead the development of successful B2C and B2B mobile & web products for NeoGames, Orange, and Amdocs.
Featured work:
Neogames Digital Lottery Product
Led the definition and development of Neogames industry leading Digital Lottery Product.
Interactive mobile-first approach product, offer players a state-of-the-art, intuitive cross-platform digital gaming experience.
To date, the Michigan Lottery, which was the first customer to implement the product, has achieved record success with its online games services, and has become the benchmark for North American lotteries looking to enter the digital space.
Neogames Mobile Platform
Led the definition and development of the Neogames New Mobile Platform – Serving mobile handsets and tablets, is built as a single page application based on the acclaimed Twitter's Bootstrap v3.0 framework, using HTML5 and CSS3.
Orange Israel Self care digital platform
Establishing Orange Israel (Partner) customer self service digital experience, served by mobile application (My Orange).
My Orange is a mobile secured self-care application that offers a personalized account management experience for Orange customers.
It allows customers to check their credit balance, and manage Orange services subscriptions.
In-built geo-location feature, helps you find the closest Orange shop on a map.
My orange application is also keep users updated with the latest promotions, offers and services from Orange.
What's the unique value proposition of 23MW for Israeli and international companies?
23MW is a one-stop-shop for all of your Product & UX needs. Offering consulting services, product management, user experience, product strategy, and innovation sessions. You can simply get all what you need in one place from one team.
You can always select only some of the services I'm offering for any pointed need you may have.
The combination between Mobiversal development skills and 23MW product and UX capabilities, will give Israeli companies one holistic solution for all their needs.