Mobiversal is Top European Mobile App Developer
Published on
Nov 26, 2014
Washington, DC-based research firm Clutch released an update to its research on Top UK Mobile App Developers and Top European Mobile App Developers. The research highlights firms with a strong focus on mobile app development and UX/UI work. Firms were selected based on a number of quantitative and qualitative factors including market presence, client list, industry recognition and client references.
We're happy that Mobiversal was recognized among the twelve firms with strong delivery teams in Europe (outside of the UK) and proven success delivering complex mobile solutions to clients. "It can be difficult for buyers to find the best mobile app developer for their needs considering the European and British markets boast dozens of great firms," explained Tim Clarke, Senior Analyst at Clutch. "Our updated research helps buyers make an informed decision based on client testimonials and helpful data." Clutch published company profiles and conducted reference interviews, all of which can be viewed in the full report.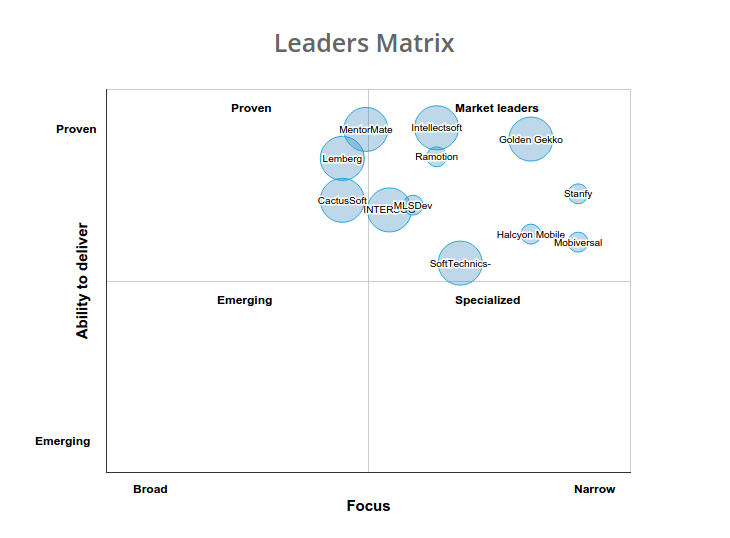 This kind of nominations give us comfort but at the same time make us aware of the fact that we need to keep striving for more and be more responsible with everything we do. Right now we're very pleased with the app we've built for our home city, Oradea. Oradea City Report allows responsible citizens to report issues such as potholes, stray dogs, streetlight malfunctions, abandoned vehicles, leaky pipes, bad parking, and many more. Petitions have a description, photo, GPS location, and are automatically fed into the City's work order system so that they can be tracked and assigned to service teams. Users can follow the status of their request and receive the solution right in the app.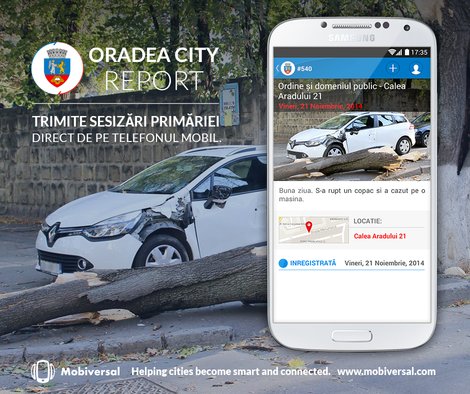 The app was praised on national tv networks like ProTV or Digi24, and is set to start a change wave on how Romanian cities connect with their citizens. All in all it's been a good year and we're hoping for a better one next year.