Motorola Droid RAZR Pros and Cons
Category
Business Strategy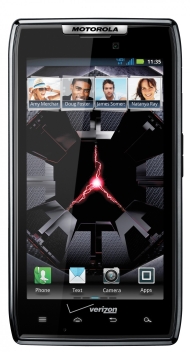 The Droid RAZR is the latest smartphone from Motorola and it runs Android 2.3.5 Gingerbread operating system. It has a 4.3-inch 540×960 qHD Super AMOLED display, a 1.2GHz Dual-core processor and 1 GB of RAM. Motorola RAZR uses KEVLAR fibre and Gorilla Glass to make the screen stand up to the scratches and scrapes that are bound to happen.
The phone features a 8-megapixel rear camera with LED flash, autofocus and video capture in 1080p; complemented by a 1.3-megapixel front-facing camera.
Motorola really prides itself with the fact that the phone is really thin coupled with a unique design, and I tend to agree with them on that since the phone has a waist line of only 7.1 mm. In terms of overall size it is close to its competitor Samsung Galaxy S2.
A neat feature in Motorola RAZR is the new free app called Smart Actions that allows you to optimize phone's behavior depending on certain facts, for example turning down the ringer when you step into work or adjusting settings when home to save battery.
The price will be $299 on-contract, available November 11. To learn more pros and cons please checkout below the video review from the kind folks at The Verge.