Process Credit Cards With Your Mobile Device
Published on
Oct 12, 2011
Managing POS hardware is not very convenient and comes with a pretty big cost for small merchants. For this segment and also for on-the-go individuals there are a few companies trying to make their life easier by allowing them to process credit card payments using mobile devices.
For US the leading solutions are:
Recently mobile payments processor Square announced some nifty numbers, they are processing now $2 billion in transactions annually and have over 750,000 merchants signed up, chief operating officer Keith Rabois told AFP. Square is the brain child of Twitter co-founder Jack Dorsey and it allows  anyone to take credit card payments using smartphones or iPads. Square tries to simplify the payment process and takes just a 2.75 percent fee/swipe, similar or lower than fees through credit card companies systems. If you enter credit card numbers manually, your cost will then be 3.5% + 15 cents per transaction. Square offers a free credit card reader that plugs into the audio port on Android, iPhone, iPad, and iPod Touch devices. It supports all major credit cards (Visa, MasterCard, American Express, and Discover).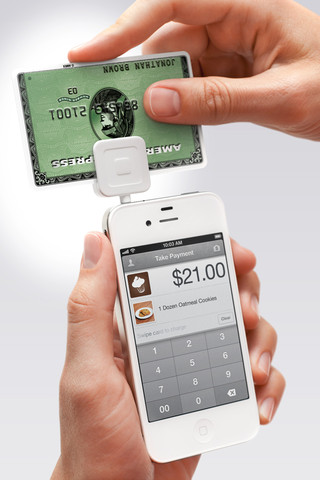 As Square, Intuit GoPayment offers a free card reader and free apps for iOS, Android and BlackBerry devices. For merchants processing up to $1000/month the cost is 2.70% per swipe and 3.70% for keyed transactions. For the High-Volume Plan(above $1000) there is a $12.95 monthly fee and cost per transaction is 1.7% per swipe and 2.7% per keyed transaction. After each transaction you'll have the option to email or text a receipt. Intuit GoPayment integrates with QuickBooks so you'll be able to sync the day's business up to your books with a single button press.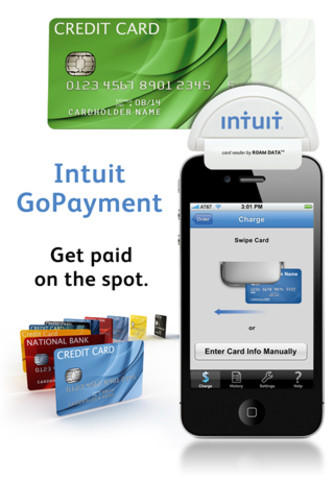 PAYware Mobile by Verifone
PAYware Mobile supports all forms of credit transactions including debit cards processed as an online credit purchase. Transactions are geo-tagged with the closest street or latitude and longitude coordinates. A stylus is also included to make easy the signing process, however at this moment PAYware Mobile seems to be compatible only with the iPhone. They seem to target bigger businesses than Square as they provide the PAYware Mobile Gateway, an administration account from where you can monitor all your devices and even deactivate one in case is stolen. Verifone doesn't disclose on their site the pricing but after some digging I found (though not official numbers) that they require low-volume merchants with less than 1,500 monthly transactions to pay a suggested retail rate of 2.75% of the sale plus 15 cents, but no monthly fee. The accompanying card reader is on sale on Apple Inc.'s website for $49,95. The suggested retail rate for higher-volume merchants is 1.65% plus 20 cents, but with $19.99 monthly fee.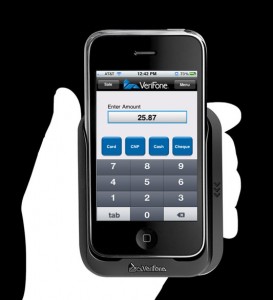 Moblized
Moblized has a really easy to understand offer, which is something really important for a small merchant. They offer their card reader and their app  PhoneSwipe for free and there are no other fees except for a 2.69% + 19 cents per swiped transaction. For keyed-in transactions merchants will pay 3.49% + 19 cents. One more important aspect is that ther aren't any minimums or transaction limits and money is deposited in your bank in 2 days. Moblized works on iOS and Android devices.
In Europe one solution that I discovered is:
iZettle is company coming from Sweeden and as Square and others mentioned above targets individuals and small businesses. You can use iZettle app or together with the free card reader for frequent and speedier transactions. For the moment iZettle works only on iPhone and only and Sweeden but they stated on their site that they are planning to extend in other countries too. Pricing is simple, it is set to 1.50 SEK (approx. €0.16) + 2.75% per transaction.