How Restaurants Engage In Mobile Advertising
Published on
Jun 27, 2013
Businesses are exploiting the mobile explosion and are dedicating big budgets for advertising on mobile devices. Millennial Media took a look at these facts in their June SMART report.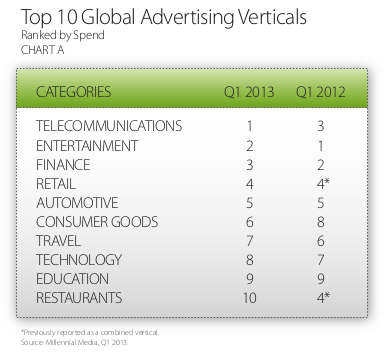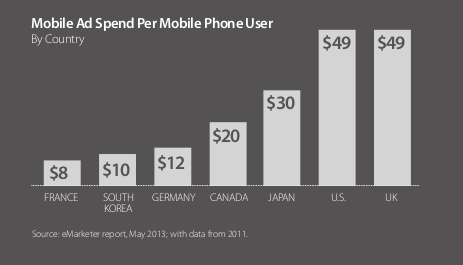 Telecommunications, entertainment and finance industries were the biggest spenders, the first one having a 102% increase from the same quarter a year ago. Mobile carriers and device manufacturers spent money on video campaigns promoting new smartphones and tablets. Consumer Goods also grew 188% year-over-year. The biggest amount spent on mobile advertising per consumer is in the UK and the US, with$49 per mobile phone user in each country.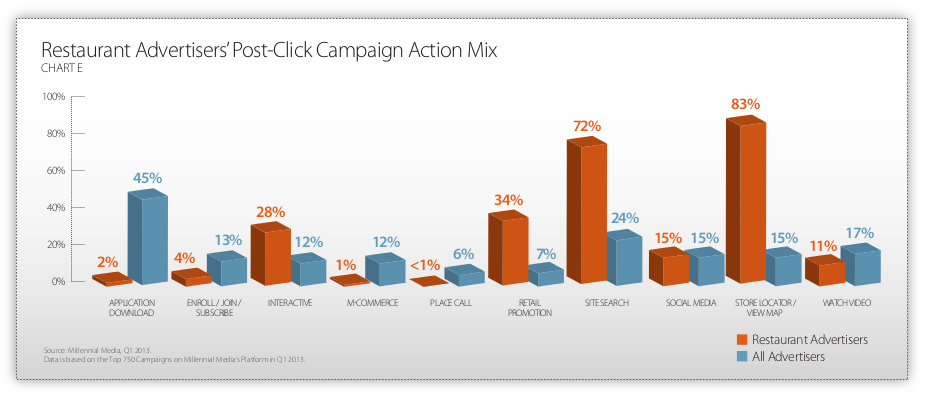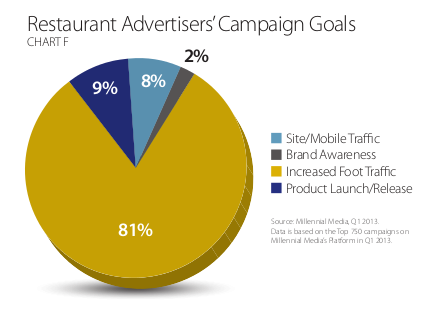 But let's focus now on how restaurants are acting on this quickly changing landscape. When looking at what are users drove to, many (70%) restaurants integrated a Site Search option in their campaigns, to look for things like nutritional details, coupons, and location listings. Mobile coupons and promotions are also very popular among restaurant brands, five times more popular, compared to all advertisers. The most popular post-click campaign action used by Restaurant advertisers was the Store Locator / View Map. Most (81%) campaigns ran by restaurants have the goal of driving traffic to their locations.
The top 10 audiences engaging with restaurant ads are presented above and they range from DIYers, travelers for business or pleasure, music fans to bargain hunters. This last category is comprised of mobile users looking for a retail promotion, mobile coupon, or incentive to induce purchase. Statistics say that mobile coupons grew 16% last year in US. Millenial Media also provided some insights on Operating System mix, Android is leading the way with 52% followed by Apple with 37%.