Smartphone OS Market Share – February 2012
Category
Business Strategy
Do you think of making an app but don't know with which platform to start? Maybe the below stats from comScore will help you, Android is leading the way in the US market with 50,1%, followed by Apple 30.2%, RIM 13.4% and Windows 3.9%. There are now 104 million people in the U.S. owning smartphones. When looking at activity on smartphones, there are increases across the board in all activities.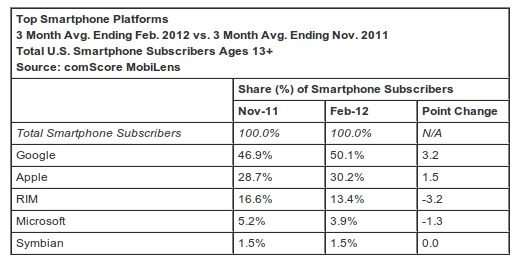 Mobiversal
, a mobile app development company working with startups and established brands like Forbes to create unique mobile experiences. Mobiversal is also the maker of
Appointfix
and
FieldVibe
. Connect with him on Twitter
@FlaviusSaracut
.