PhantomALERT iPhone and Android Apps
Published on
Jan 27, 2012
It has definitely been a busy few months for Mobiversal, but we're really happy we've manage to deliver the apps for PhantomALERT. If you live in US or Canada, get ready to stop paying traffic tickets.
PhantomALERT provides the world's largest driver generated and verified database of speed traps, red light cameras, speed cameras, school zones, dangerous intersections and more across North America.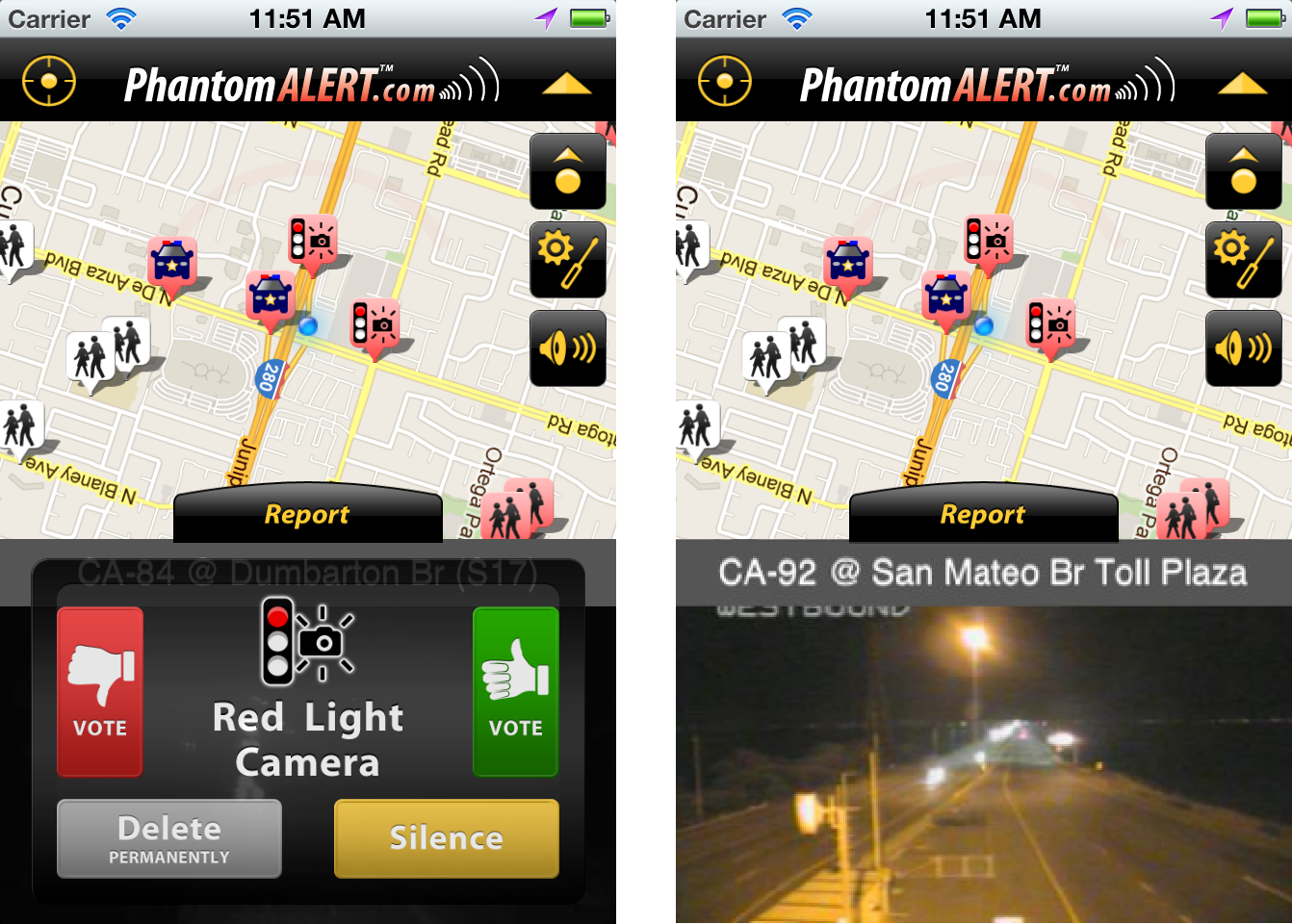 It boasts 400,000 enforcement and safety locations that will transform your smartphone into a virtual radar detector. The mobile apps are used while driving to be alerted of PhantomAlert POIs in advance. The app also features real-time traffic camera images shown in an automated manner depending on your current location.
PhantomALERT is helping drivers since 2008 and it has been featured among others on BBC, CNN, CBS, NBC and FOX News. PhantomALERT is also available on all major GPS devices like Garmin, TomTom and Magellan.
The iPhone and Android apps come with a 30-day-free trial of the service and after this period you can choose a plan that suits you best, from a $9.99 Monthly to a $99.99 Lifetime plan that you can use for your whole family(10 devices). Don't waste time, give the apps a try!