Most used and downloaded apps in the world
There are a lot of apps out there, but not all of them will be around by the end of 2021. There's an app for everything these days and it can be hard to know which ones you should download. We're going to talk about the most used apps in the world in 2021 and what they do.
Mobile apps are a reason why smartphones today have so much functionality and features. Apps like these make your phone or tablet smarter, in terms of functionalities and features, but it's also the apps that keep us spending time on them. 88% of mobile time is spent on apps.
The app market is experiencing something wonderful with hundreds of new applications being introduced every day to the market. They're spurring positive evolution through creativity, innovation, invention – they've got it all! App development can be beneficial not only for monetary purposes but also to extend the reach of businesses/websites to mobile users worldwide as well.
10 most downloaded apps 2021 worldwide
A study from sensortower.com revealed the 10 most downloaded apps in the worldwide iOS and Android app stores so far for this year. Social media apps like Tik-Tok, Facebook, and Instagram ruled over mobile games in the first six months of 2021.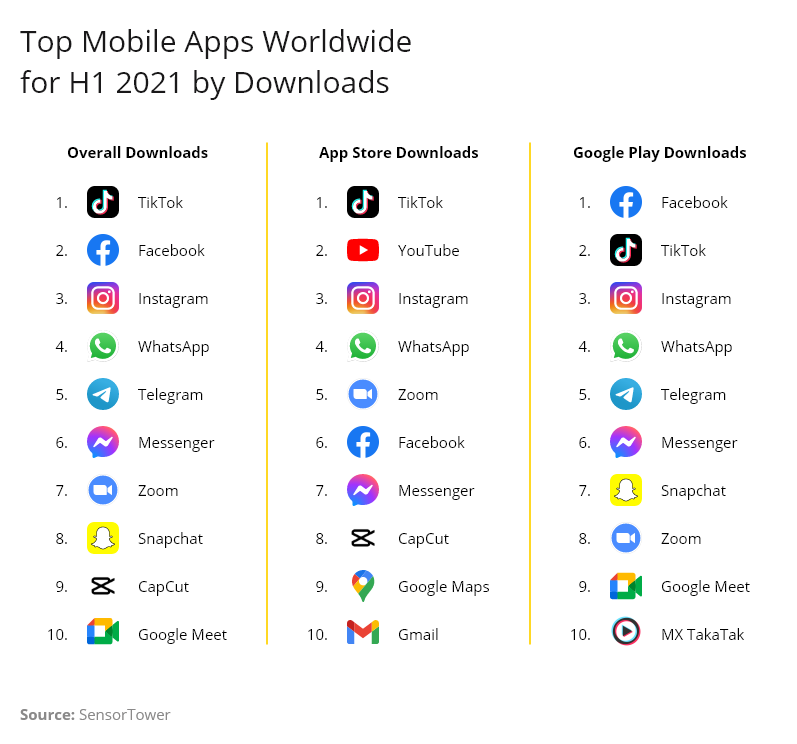 Tik-Tok
TikTok is the newest craze in social media and has been downloaded by more than 80 million people worldwide. Interestingly, Brazilians were responsible for 16% of installs followed closely behind by their Chinese counterparts at 12%. App download estimates are from Sensor Tower's Store Intelligence platform.
TikTok saw record-breaking adoption last year alongside its revenue leadership among non-game apps, and it's popularity has persisted into 2021. In the first half of 2019, TikTok reached a whopping 384 million downloads across both app stores globally – that's 38% less than 619 million in 2020 but this is due to no longer being available for markets such as India now.
Facebook
Facebook was the second most installed non-gaming app worldwide last month, with more than 53 million installs. Countries all over the world were installing Facebook on their phones at a rapid pace – India led this race by 27%, followed closely by 7% in America and so forth. The number one spot for installation is still gaming apps though, but it's not too far off from reaching that goal if they keep up!
The app is used almost everywhere in the world, for social and business communications, being available for Android, iOS, and all other major mobile platforms.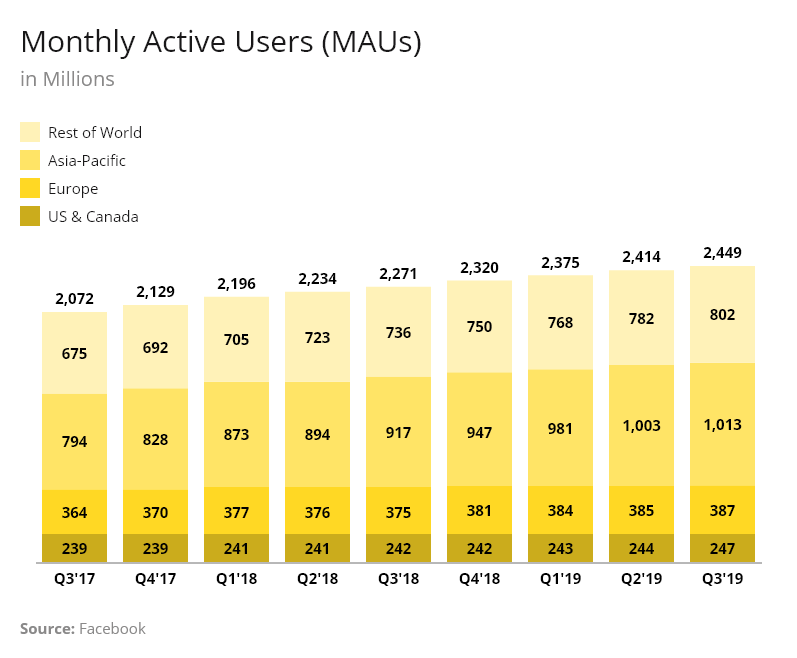 Instagram
Instagram surpassed the 1 billion global user mark as 2020 came to a close. The friendly app that is Instagram managed to be the fifth most downloaded in both App Store and Google Play last year. This data doesn't even include Q2 2020, which saw ~13 million downloads for this social media model!
Beyond appealing to the younger crowd, Instagram is known for its rabid user base. Case in point, 63% of Americans say they check Instagram daily. Couple this data with research conducted in Australia which notes the average Instagram user spends at least 7 hours per week on the platform.
Whatsapp
Although WhatsApp encountered backlash earlier this year over privacy concerns, it still placed No. 4.
Based on Appfigures estimates, the most downloaded messenger app in January 2021 was WhatsApp with an all-time high of 455K downloads daily and 11.5M monthly for a total of 42 million installs worldwide! The second popular messenger by installations across Android (behind Telegram) or iOS combined was also from the same company: WhatsApp had 30.3million Google Play downloads vs another 11.5m that were found through Apple's App Store to be one and only 2nd among top 10 apps installed this month globally according to our estimate data.
Telegram
Telegram is the most popular social networking app around, with more than 63 million downloads in January 2021. Whether you're looking for a new platform to share your thoughts and feelings or need somewhere to chat safely about confidential information without fear of being tracked by hackers like former NSA contractor Edward Snowden was, Telegram has everything you could ask for!
Telegram was the most downloaded app across both Apple's App Store and Google Play globally in January 2021. More importantly, though it is ranked as one of the 4thmost downloaded apps on Apple's App Store-so if Facebook doesn't do anything drastic soon (and they better not), someone else will take its place at #1
At the moment of speaking, Telegram is in the top 10 most used and downloaded apps in 2021, having over 550 million active users and over 50 million downloads, half of them gained within a 72-hour window in the middle of January 2021.
Messenger
There are 1.3 billion Messenger users globally. Facebook Messenger is expected to grow to 2.4 billion users by 2021. … There are more than 300,000 active bots on Messenger. Facebook Messenger is one of the leading messaging platforms in the US with more than 2 million monthly downloads.
Facebook messenger, though it's listed on 5th place as one of the most downloaded and used apps in the world, it is placed second as the most popular global mobile messenger apps of 2021 so far, according to Statista.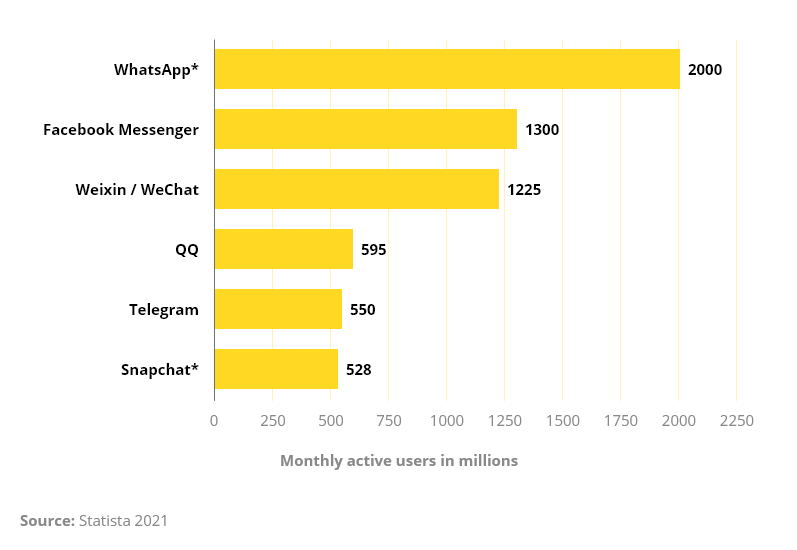 Zoom
Zoom really took off in 2020. With people confined to their homes, apps that allowed us to stay in touch became central parts of our day-to-day lives. People flocked en masse towards Zoom and chose it over other options for its ease of access and smart work on latency issues within the app which kept latencies below 150 milliseconds (the maximum before conversations start feeling unnatural).
There is no wonder that Zoom is listed as one of the most downloaded apps in the world in 2021 as people are still working from home, and the majority of meetings are still online. Zoom was one of the fastest-growing apps of the pandemic, with meeting participants increasing by 2900 percent.
Based on data from Sensor Tower, the Zoom mobile app was downloaded 38 million times in January 2021 across the App Store & Google Play combined.
24 million downloads came from the Play Store, while the remaining 14 million installs came from iOS.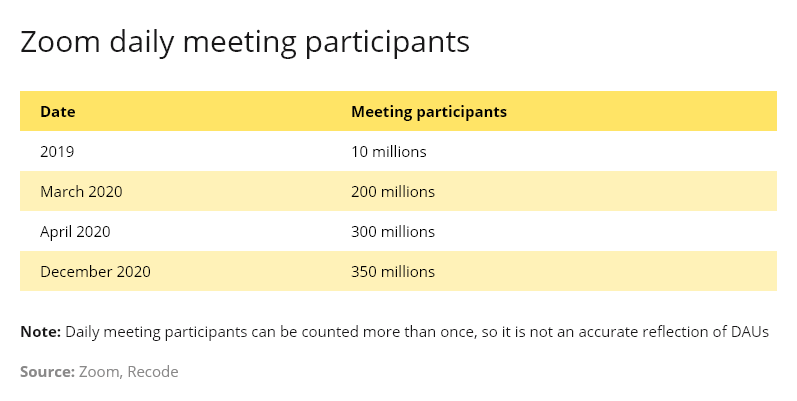 Snapchat
Snapchat has made it in our top 10 most downloaded apps in 2021. At the beginning of 2021, there were 265 million daily active Snapchat users, and over 210 million snaps are created every day. Believe it or not, Snapchat is in second place worldwide based on mobile usage, with over 300 million downloads, being listed as 7th most popular app in 2021.
CapCut
CapCut was the #8 most downloaded app in the world in May 2021 and #4 on iOs. CapCut is a free video editing app available for both Android and iOS. It offers several useful editing features that let you edit videos on your smartphone to share with the world through popular platforms like Instagram, TikTok, etc.
ByteDance's video editing app CapCut has become a breakout hit in the US, despite Washington's scrutiny of the Beijing-based company and its apps amid privacy concerns.
The app combined with it's Chinese version Jianying saw downloads reach 140 million globally in the first half of year, up 272% from last year according to Sensor Tower – making it the world ninth most downloaded mobile app.
Google Meet
The 10th most downloaded app in 2021 is Google Meet, which has been updated and rebranded at the beginning of 2020. Google meeting was made available for free, in order to attempt to transition users from Hangouts to Meet. Google competes directly with Zoom and has seen an increased market share of 20% compared to last year.
Did you know:
Because Pokémon Go was released in the U.S. on 6th July 2016, that wildly popular new title didn't even show in the rankings. Only one game cracked the top-10-most-downloaded list, Slither.io. And no game titles appeared under the top 30 most-used apps in the U.S.
Pokemon Go, though was one of the most downloaded apps in 2016, made 1.23 billion revenue in 2020, higher than its peak usage in 2016. The app still has over 150 million active users, higher than previous years but lower than 2016.
A study from SurveyMonkey Intelligence revealed the 30 most downloaded apps in the American iOS and Android app stores so far for this year. Social media apps like Facebook, Snapchat, and Instagram ruled over mobile games in the first six months of 2016.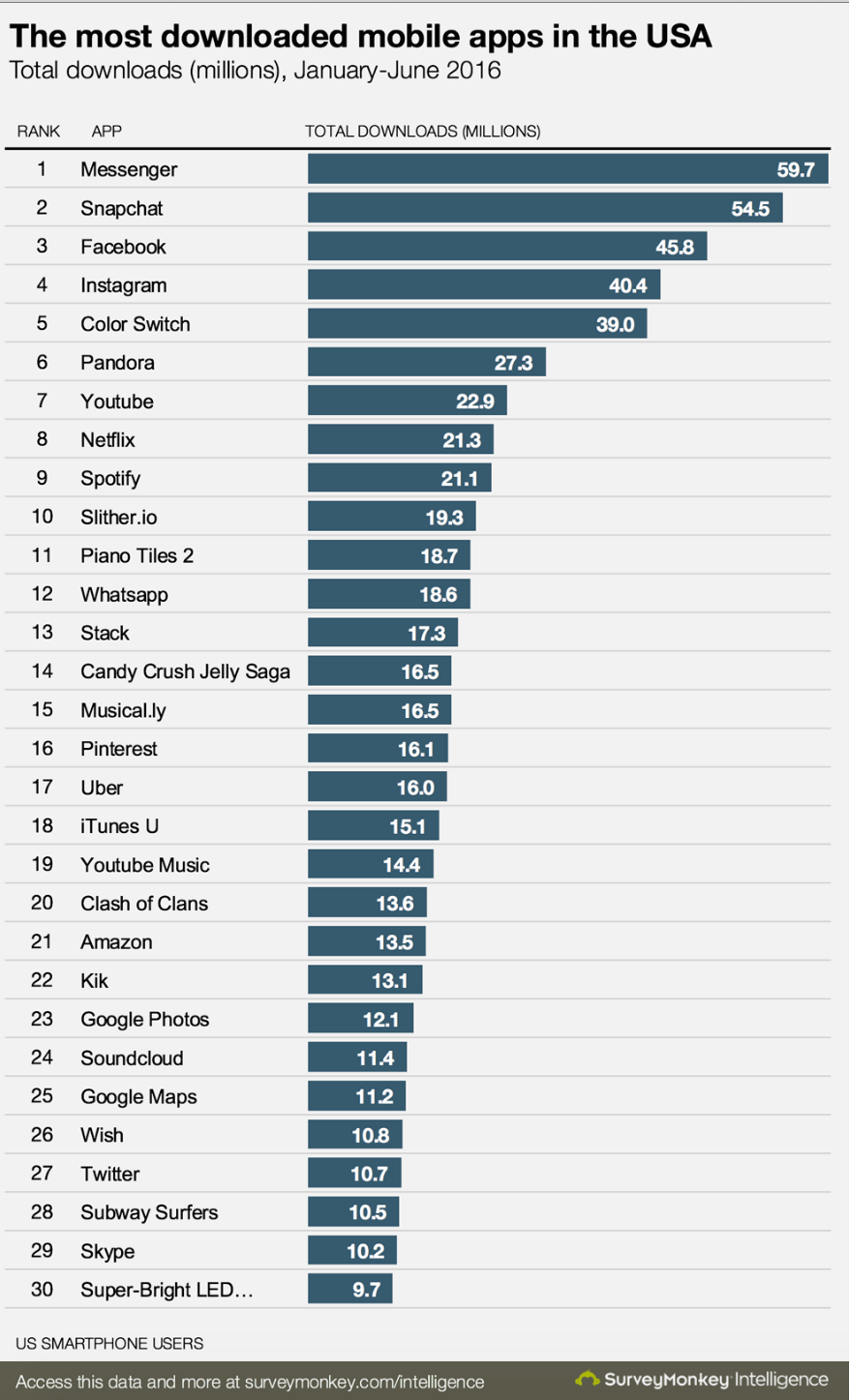 The report found that, as is typical, the most-downloaded apps are not the most used.
The top five most-downloaded apps were Messenger, Snapchat, Facebook, Instagram and Color Switch, whereas the top five most-used apps were Facebook, YouTube, Messenger, Google Maps and Play Store.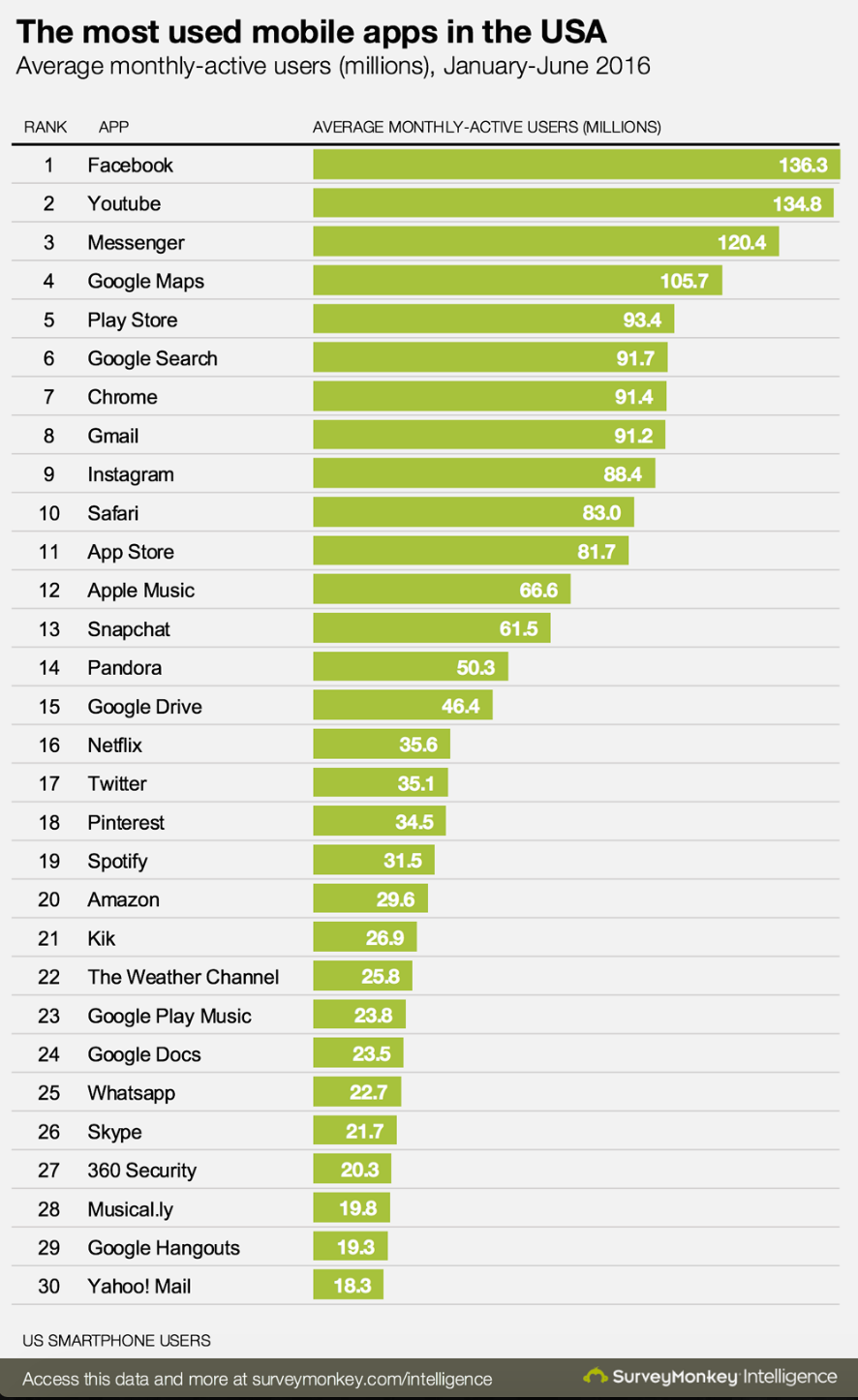 "Fully 40 percent of the most-used apps come pre-loaded on the operating system, highlighting the importance of Android and iOS to Google and Apple, and giving some insight into Facebook's ongoing desire to control this deeper layer of the stack," the report said.
Apps, Downloads, and Relevant Statistics
78% of US smartphone users will not download an app to continue a transaction.
There were more than 250 million daily app downloads between 2019–2020.
39% of the most frequently used apps are related to social media.
YouTube was the most popular app in 2020, with a mobile audience reach of 72.8%.
98.3% of mobile users have Facebook installed on their device.
Telegram was the most downloaded non-gaming mobile app in January 2021.
51% of people check apps on their phone 1–10 times per day.
Mobile app vs. mobile website statistics indicate that social media is responsible for 30% of our time online.
Zoom was Apple's most downloaded free app in 2020.
TikTok was downloaded over 2 billion times in 2020.
Conclusion
With the rise of smartphones and tablets, most people couldn't imagine living without them. This list will show you how useful these devices can be as well as some app usage statistics that are sure to catch your attention! However, don't forget what's important in life like family or friends; take a break from technology once in a while so you have time for yourself.