What Consumers Do With Their Shiny Smartphones
Published on
May 18, 2012
Category
Business Strategy
Google recently released a new study on mobile user behavior. Some of the things presented are not new, but it's good to have a reminder from time to time. Currently 44% of US consumers own a smartphone, a 10% increase in less than a year. This is placing the smartphone as the fastest growing consumer technology. Take a look at the graphic below from asymco.com

We're really attached to our smartphones:

– 80% always take their smartphone when leaving home
– 71% use their smartphones at restaurants and 56% at airports, among many other locations
– 62% have used their smartphone to go online seven out of seven days in the past week
– 57% of smartphone users perform searches on their device
What's really interesting is the local aspect and how are they influencing purchase decisions:
– 96% of smartphone owners use their mobile devices to research product and service information
– 35% intentionally have their smartphones with them to compare prices, read reviews while on the go
– 32 % have actually changed their mind about purchasing a product while in a store as a result of smartphone research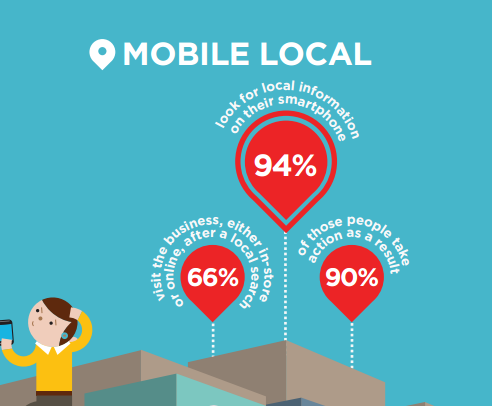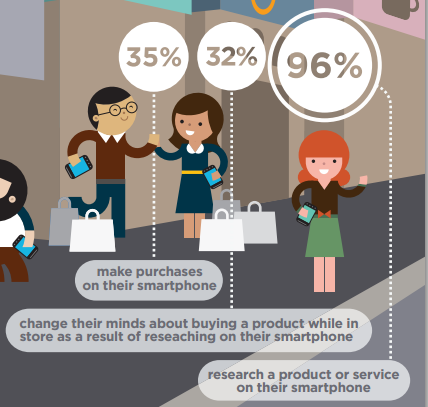 Smartphones are a powerful weapon, they give consumers instant information allowing them to make better decisions and in the mean time they allow vendors to create a more engaging relationship, opening new channels to stay in touch with their clients. To checkout the infographic from Google click here.

Mobiversal
, a mobile app development company working with startups and established brands like Forbes to create unique mobile experiences. Mobiversal is also the maker of
Appointfix
and
FieldVibe
. Connect with him on Twitter
@FlaviusSaracut
.