Microsoft Unifies the PC and Tablet Worlds
Published on
Sep 14, 2011
By this hour, the whole universe must have heard about the presentation Microsoft did for Windows 8 on a tablet built by Samsung. It's a pretty exciting announcement since this is an OS that will be supported by both PCs and tablets. I believe this a really smart move from Microsoft, since we all know the PC market is huge and the tablet market is growing every year.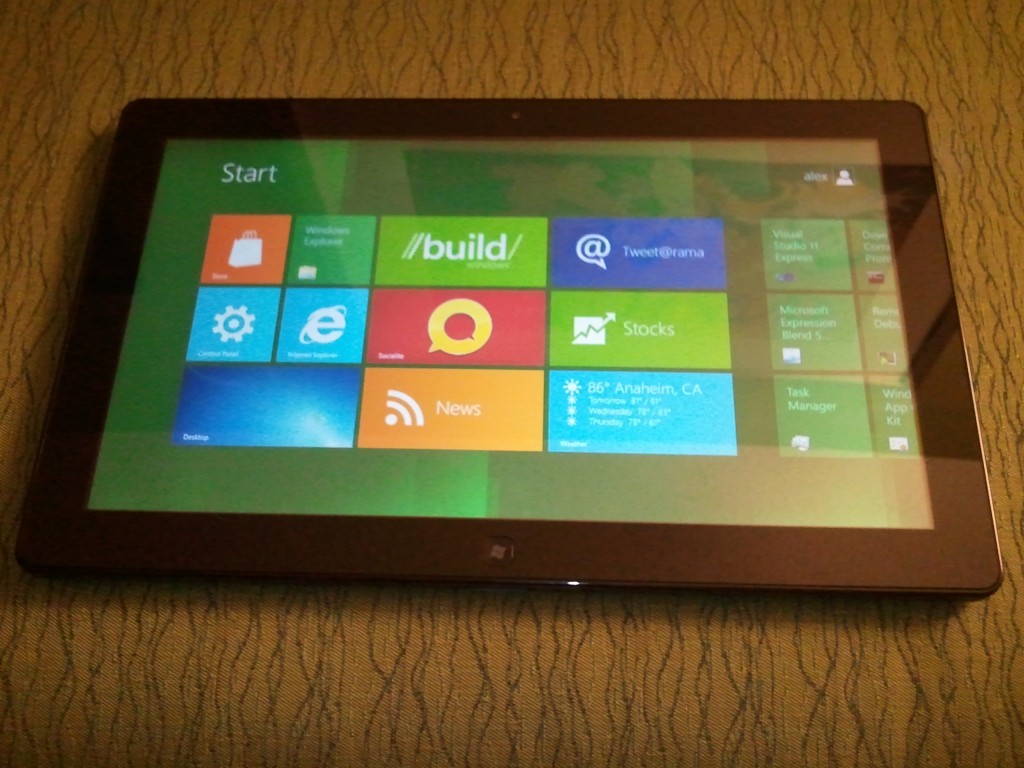 So back to the OS, for starters it boots in under 10 seconds and the homescreen is presented in tiles form, really easy to be customized. I particularly like the option to have apps running simultaneously, you can keep  two or more apps open on the screen. This comes in handy for times when checking tweets and also browsing through headlines in your RSS reader. The tablet also comes with a stylus which is pretty cool when taking hand written notes. USB 3.0 will also be present, so here's one more reason to love a Windows 8 device.
Microsoft announced support for ARM-based chipsets, x86 (as well as x32 and x64) devices, touch and sensors means Windows 8 works beautifully across a spectrum of devices, from 10-inch tablets and laptops to all-in-ones with 27-inch high-definition screens.
So expect in the next period to see these devices popping out from a whole bunch of manufacturers. I'm looking forward to have my hands on them, and to switch my Windows laptop with a device I can easily work on at the office(with a physical keyboard) and then at home use it as a tablet on my couch.