7 Essential Features For Restaurant Mobile Apps
We keep smartphones so close that we're starting to consider them an extension of us, so it doesn't come as a surprise that people are trusting their mobile devices. According to an infografic by Isis, 46% of consumers have tried a new restaurant or menu item as a result of a mobile ad and 83% of people rely on their mobile device for dining decisions while traveling.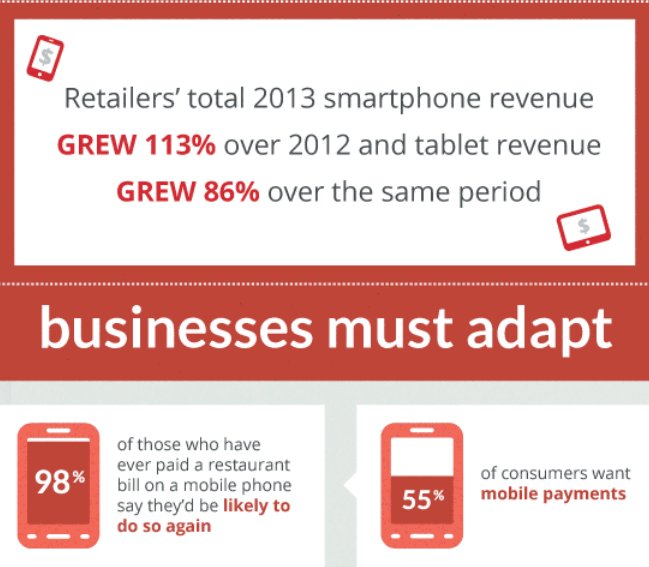 Of people 18 to 34 years old, 35% have placed a food order via an app and 40% say they'd like to pay for their quick service restaurant orders by mobile if they would have the opportunity.
Mobile is listed among the technologies with big impact on retailer activity:
– social media (71%)
– mobile/online shopping (52%)
– mobile/online coupons (51%)
– use of in-store mobile apps by store's staff (checkout what Lowe's is doing)
Currently 16% of restaurants having a mobile app, but only 35% of these provide users the ability to place orders within the app.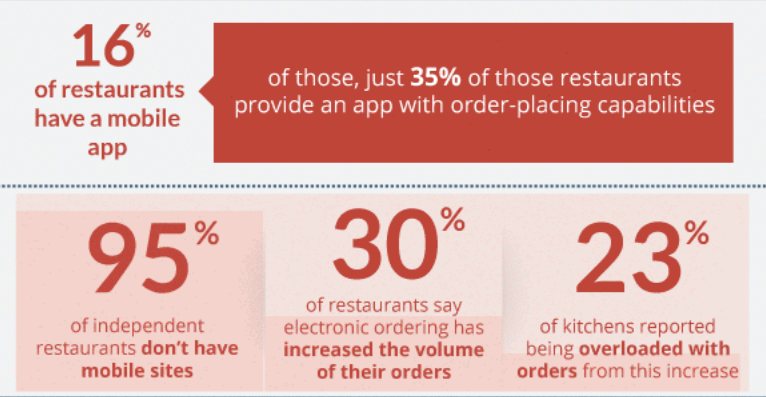 Things are moving on the old continent too, U.K. based coffee chain Harris+Hoole announced an upgrade to their app to help customers expedite the way they order and pay. Users get to save their regular order and once they enter a location, with a single tap on 'My Usual' button the order is communicated to the cash register. The barista will quickly know the client's name and how they like their coffee, app users only needing to confirm that they are paying with the app. The way Harris+Hoole solved payments is through a prepraid account that is tied to a credit card.
Let's dive now into some specific features a restaurant mobile app should include:
Store locator – Customers need to find a restaurant easily as well as information like opening times.
Menu – High resolution screens on smartphones and tablets make it easy for restaurant owners to display stunning pictures.
Loyalty card – Starbucks Rewards was a pioneer in this place, in 2013 managing to grow their userbase with 86%.
Payments – Donkin' Donuts registered over 3.5 million downloads for their payment and gifting app.
Location based marketing – It is reported that 38% of U.S. consumers have used a mobile coupon to purchase a product in-store. Location aware apps can easily send promotions and coupons to potential clients when they are nearby.
Ordering – Big brands like Pizza Hut are betting on mobile and the results can already be seen, 15% of their orders coming from their app.
Entertainment – Apps give brads new ways to engage with clients, just look at what Chipotle did with "The Scarecrow" game.
There are probably a lot of restaurant owners that are wondering if a mobile app is a good investment for them, but as it happened with the move from offline to online, we're witnessing a new stage with people doing more and more stuff on their mobiles every day. Surely for some restaurant owners the first step is having a mobile website, but those who want to stay ahead of the curve have to seriously consider building an app.
Are you a restaurant owner? What are your thoughts on the subject?