A Complete Guide To Wearable Technology
Published on
Jul 13, 2016
For some of us Wearable Technology represents the story of our life – we can't live without it. From devices and apps that help you track heart rate and food consumption details to gadgets that monitor your mood and even surrounding air, the "quantified self" is a reality for the everyday person. Now you can learn about your own health with your own self-tracking devices and go a step further by using the devices to measure the success of self-improvement attempts.
Wearable devices such as activity trackers are a good example of the Internet of Things, since they are part of the network of physical objects or "things" embedded with electronics, software, sensors and connectivity to enable objects to exchange data with a manufacturer, operator and/or other connected devices, without requiring human intervention.
Wearable technology usage can be categorized into two major categories:
personal usage
business usage
Whether for personal or business use, wearable tech gadgets are primarily used for any one of the following functions;
As a fashion statement
As a fitness tracker
As a sport tracker
To synchronize data and communication from other gadgets
For specific health issue monitoring
As a gauge for alertness and energy levels
As navigation tools
As media devices
As communication gadgets
The last year at the Wearable Technology Show in London developers showcased their new products and services designed to take advantage of today's always-online society.
Smart watches are becoming a more commonplace sight, and not just on the wrists of techies, gadget fiends and geeks.
Here is Top 4 Wearable Tech of 2016:
Pebble Time Steel – 179.99$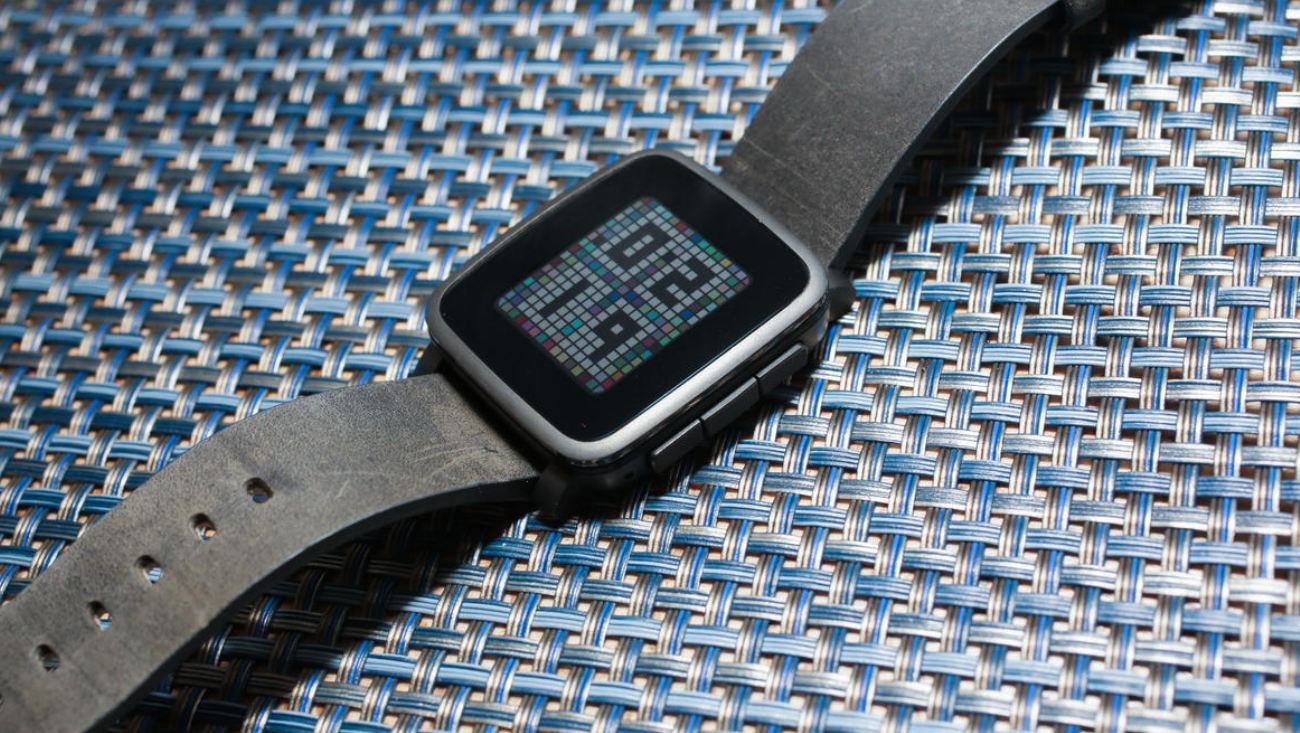 Pebble watches have over the smartwatch competition, and the Pebble Time Steel pushes battery life even further.
Pebble watches have always had good battery life. The Pebble Time Steel takes it up another notch, offering a promised 10 days on a charge. The Steel is a step-up model to the already available Pebble Time . It also costs an extra $50: $249 with the leather band, versus $199 (around AU$339 or £160).
Besides that battery boost, the Steel — as you can guess from the name — has an all-steel body. But it's otherwise exactly the same smartwatch as the Pebble Time that came out a few months ago, which feels like a slightly improved color-screen version of the original Pebble that came out in 2013. For $299, you also get two bands: one leather, one steel.
Apple Watch – 649$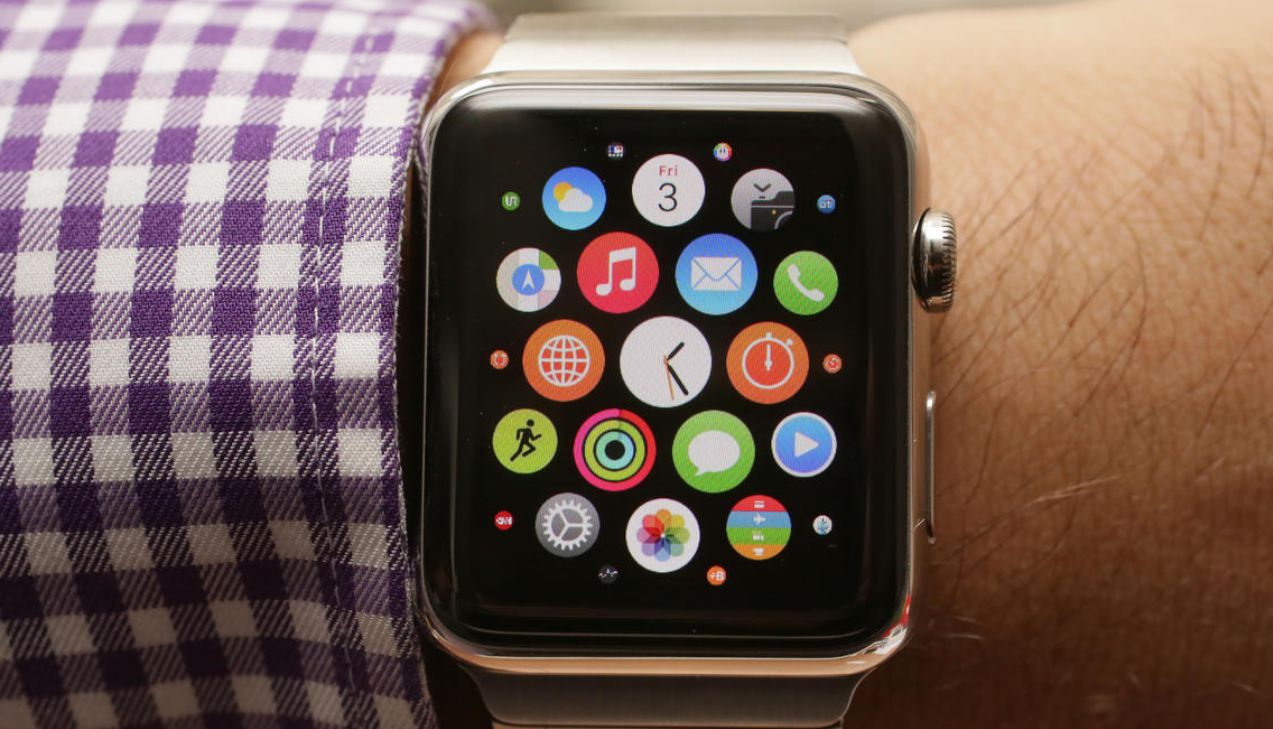 The Apple Watch is a smartwatch developed by Apple Inc. It incorporates fitness tracking and health-oriented capabilities with integration with iOS and other Apple products and services. The device is available in four variants: Apple Watch Sport, Apple Watch, Apple Watch Hermès, and Apple Watch Edition. The Watch is distinguished by different combinations of cases and first or third party interchangeable bands. Apple Watch relies on a wirelessly connected iPhone to perform many of its default functions such as calling and texting. It is compatible with the iPhone 5 or later models running iOS 8.2 or later, through the use of Bluetooth.
Instantly receive and respond to your favorite notifications. Get the motivation you need to stay active and healthy. Express your personal style in a whole new way. From the way it works to the way it looks, Apple Watch isn't just something you wear. It's an essential part of who you are.
Fitbit Blaze – 159.95$
The Fitbit Blaze is the company's first major attempt at making an everyday watch. It's somewhere between a fitness tracker and a smartwatch, and picks a little from both. It's a similar idea to what other companies like Garmin already have, but with Fitbit's software. And it costs $200/AU$330, or roughly £135.
Garmin Forerunner 235 – 329.99$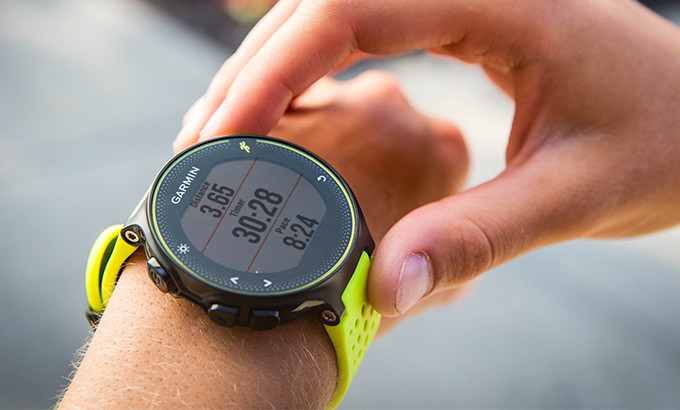 The Garmin Forerunner 225 was one of my favorite running watches of 2015. It was a device I personally recommend to numerous friends and family members, but there's a new king of the hill — the Forerunner 235.
The Forerunner 235 does everything both casual and serious runners would want. It has GPS to measure pace and distance when running, it has an optical heart-rate sensor, and it can track daily activities like steps and calories. These are all features shared with the Forerunner 225, but the 235 can do even more.
It can display notifications from your iPhone or Android device and has access to Connect IQ, Garmin's third-party app store. It's also sleeker, more comfortable to wear, and like most of Garmin's products, it can be worn in the shower and while swimming.
But one of the most appealing things about the Forerunner 235 is the price tag. The watch is available for $330, AU$469 or £270, only $30 more than what the Forerunner 225 was offered for.
Wearable devices are something of a darling in the mobile industry today, especially with recent smartwatch launches and new platforms for developing applications. Such devices could be, first and foremost, an additional screen for your smartphone. However, beyond telling time, giving notifications and running apps, the big potential in wearable is in the APIs — particularly the data you can collect from the sensors embedded in the device. For instance, there's motion data, location-tracking, and even the possibility of using smartwatches for mobile, contactless payments.
Wearables in the workplace
Now that smart wearables are invading the workplace, they are expected to become increasingly common.
British grocery chain Tesco is using armbands that automatically track the goods that workers are transporting along close to 90 aisles of shelves. These armbands make it unnecessary for the workers to mark clipboards. The devices also give their managers an estimated completion time, and could check the correct order fulfillment, among other information. Sensors that monitor fatigue also help backhoe operators avoid accidents. Many companies are tapping into wearables to help make their wellness programs a success.
Moreover, there are sensors that make way for more efficient knowledge work. These sensors analyze motion and time that are involved in completing a task, then give the operator or user more information, as needed. For instance, Boeing has been using gear that gives instructions to wire assembly personnel without them needing to look at the manuals.
Efficiency in the workplace
According to a study by Rackspace, The Human Cloud at Work, employees wearing wearables at work became 8.5 percent more productive and 3.5 percent more satisfied with their jobs.
There really is no question that wearables have their place at the office or the factory floor. It goes beyond the classic time-motion studies in which you measure efficiency according to the standard time worked and how the employee labored. Now you are working with data that has previously not been as easy or feasible to gather.
Embedded sensors
Of course, not all of your employees would want to wear a fitness band or smartwatch. Even so, commercially-available smart devices might not give you the data you want or need. This may throw a snag into your initiatives. For example, if you are trying to negotiate for a lower health care insurance premium, and you only have data for a small percentage of your employees, your insurance provider might not give in and go for it. However, if you have data for a good majority of your employees and it shows that they lead a healthy lifestyle, then it could be easier for you.
Embedded sensors can track the same data and give you the same information that you can get from a ­­smart wearable device. And you can integrate it with ordinary articles of clothing or accessories. For example, LifeBeam produces a safety helmet for biking, caps and visors that have embedded sensors for tracking vital statistics. The same technology actually resides within the Samsung Simband, the Korean company's much talked-about health-tracker.
Embedded sensors can empower companies in collecting data pertinent to health and productivity. These can be integrated in either discrete devices like watches, or embedded in company uniforms and even the company ID badges. It gives employers and employees an option in contributing to the enterprise's data pool, without being too intrusive. Sensors can be a game-changer in improving productivity.
Where do you think Wearable Technology is heading to? Do you see any other means of use that could revolutionize certain industries? Please let us know in comments.