JD Wetherspoon brings app in 890 pubs across UK
Published on
Oct 21, 2013
We've covered 2 weeks ago how Chipotle's mobile advergame got 7 million YouTube views and top rankings in Apple's Store, but to prove that mobile apps are not used just by the biggest names in US, we'll be looking today at another example, this time from UK.
JD Wetherspoon is an organization that runs over 890 pubs across UK and employs around 23,000 people.

As part of their efforts to improve customer experience for clients that eat at their establishments, they made available Bodswap, a free drawing game designed to keep families entertained. The app was created by London based developer HG Apps Store and works on the iPad for the moment.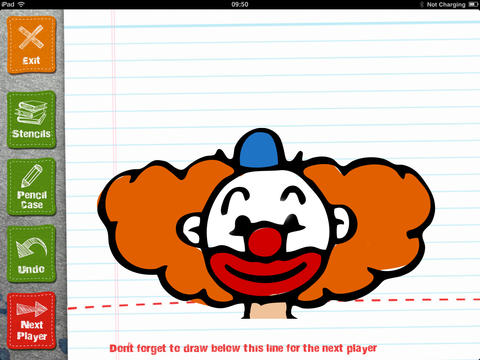 JD Wetherspoon's clients can discover it through a QR code on the front page of the Kids Menu in each of the company's pubs in the UK. Bodswap is based on the old familiy game, Heads, body and legs. Players take turns to draw a body part without revealing to other the whole piece of art. Once all players have drawn thier body part, the drawing is unfolded to reveal the hilarious composition.
"Food is an important part of our offering and we have seen fantastic growth in our 'Kids Menu' meals. Nowadays it's hard to find a family group where someone is not using a mobile phone or tablet, so anything we can do to help them enjoy their experience with us, the better," commented Marc Saunders, Marketing Manager, Wetherspoon.
It's nice to see companies experimenting with the mobile channel and since app development costs have decreased, we're expecting to see more examples each day.