Mobile Ads As Revenue For Game Developers
Published on
Jun 19, 2013
App Annie & IDC recently released a report on the future of mobile gaming, showing fresh numbers on mobile devices used for gaming purposes, revenue by business model, average revenue per user (ARPU), the genres that generated the most revenue and the countries with the most engaged users in mobile gaming.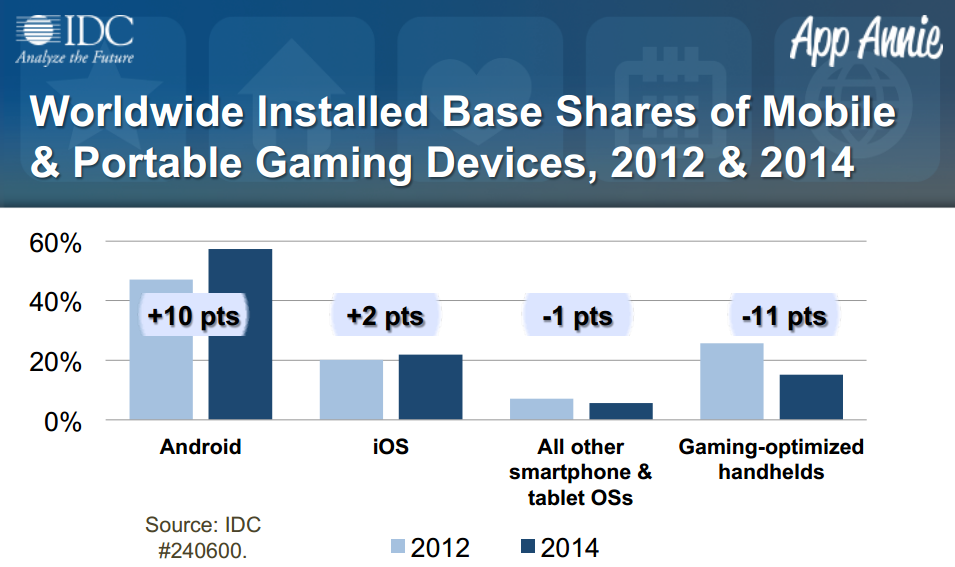 Over the next 18 months it is expected a 55 percent increase in the installed base of mobile and portable gaming devices, to over 1.2 billion devices.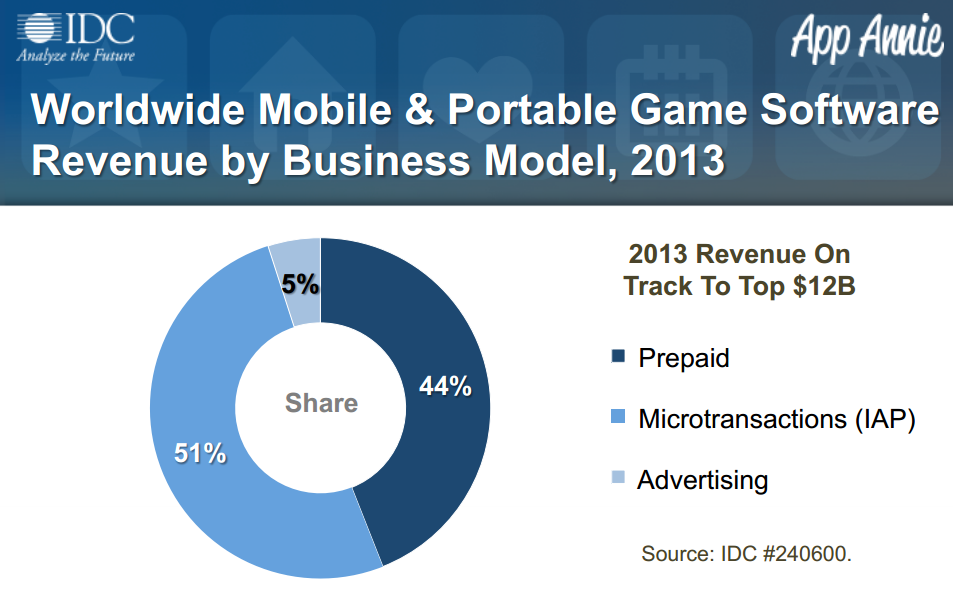 The numbers are impressive, it is expected in 2013 a total revenue of $12 billion. When looking at the type of business model, the biggest chunk of the revenue is made through In app purchases (51%), Digital & Packaged games (44%) and the remaining through Advertising (5%).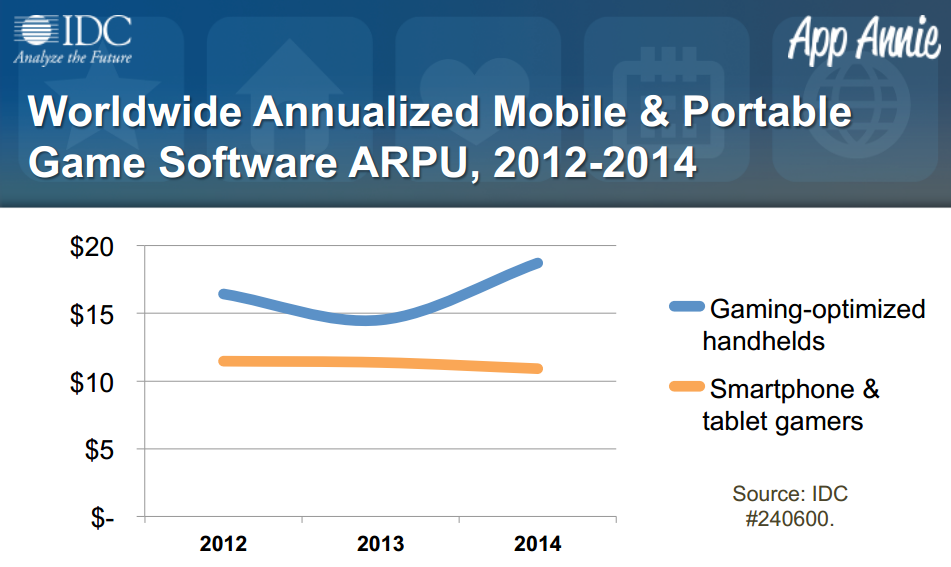 Worldwide annualized revenue per user is somewhere above $10 for smartphone and tablet users and with a growth tendency, between $15 and $20 for other portable gaming devices. In Apple's app store the top grossing game categories are: Role playing (Puzzle & Dragons, DragonVale), Simulation (Hay Day, Minecraft – Pocket Edition), Action (Clash of Clans, Subway Surfers), Strategy (Kingdoms of Camelot: Battle for the North, The Hobbit: Kingdoms of Middle-earth), Adventure (The Simpsons™: Tapped Out, The Sims™ FreePlay). Meanwhile in Google play, the top grossing categories are: Arcade & Action, Casual, Brain & Puzzle, Cards & Casino, Cards & Casino. iOS still generates more revenue than Google Play, 2.3x times, to be exact.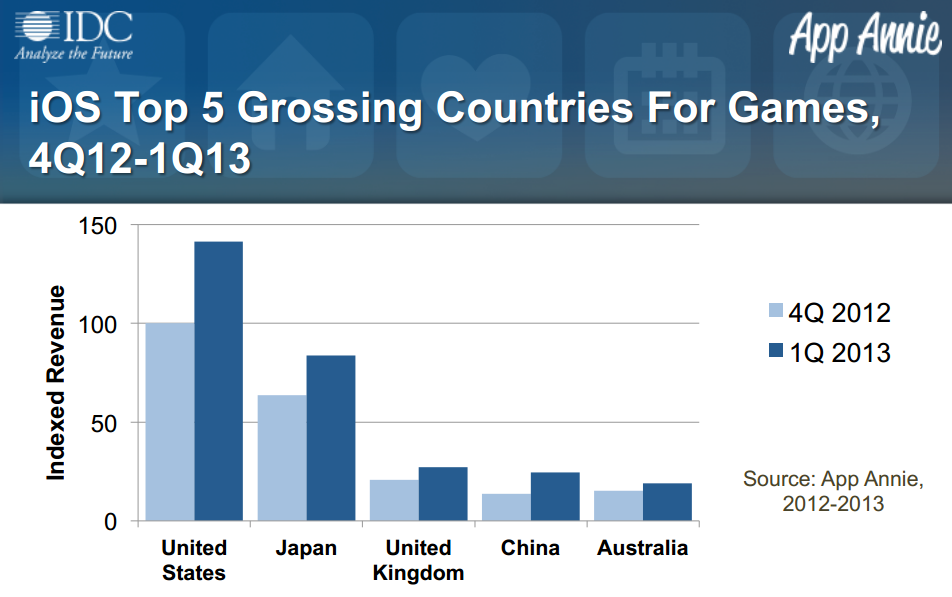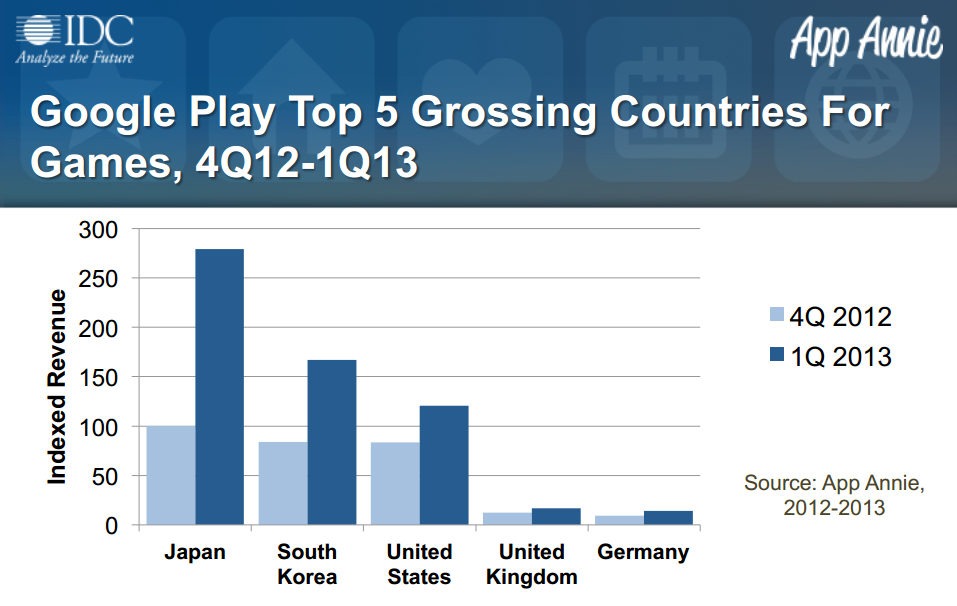 When looking at top grossing countries, for iOS The United States & Japan lead the way, while on Google Play Japan, South Korea, & the United States are the key players.