6 App Experts Talk About Emerging Industries
A lot of great stuff happened in mobile in 2013: devices are cheaper than ever, lots of Android smartphones and tablets flooded the market, iOS 7 and Android KitKat 4.4 got launched, wearables started to gain popularity and large enterprises in a variety of sectors like healthcare, banking, transportation, government, automotive, telecommunications and insurance are becoming increasingly mobile.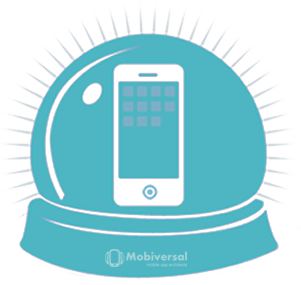 Since we're starting a new year, I wanted to take the pulse and find out what other fellows from the industry are feeling, which are the areas they are most excited about in the upcoming period. So I've talked about this issue with a couple of experts that have built apps for brands such as RunKeeper, Macy's, Porsche, NFL, Bloomingdale's, Forbes, or Lady Gaga. Please find below their views and also our opinion. Let's dive in!
Ken Yarmosh – Savvy Apps
"The last year savvy apps has seen a sizeable increase in developing apps that will never get published on an app store. Ranging from medical devices to sales tools, enterprise or in-house application development is really starting to come into its own. Of course, everyone is talking about driveables, wearables, and the connected home. So, while corporations are just catching up inside the enterprise with custom smartphone and tablet applications, the consumer front is again pushing the edge forward. We expect an influx for both areas in 2014."
Ryan Matzner – Fueled
"We like ecommerce, anything that's making money right away is always nice. We like products that have a clear and early route to monetization, that's sort of our favorite. But anything disruptive, that's ultimately what defines a product that we get involved with. It's not all ecommerce, it's just anything disruptive, people that are bringing some sort of disruptive element to an established market, is exactly what we love to see."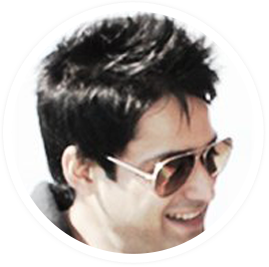 Michael Watson – Mobiers
"As per Mobiers, the industries where mobile apps could have a big impact in the coming years include the ones mentioned below:
E-Commerce– It has been predicted that in the year 2015, simple mobile apps would allow customers to check in to a store by simply taking the phone into the premises. In addition to this, apps would also allow the retailers to offer promotions via mobile devices.
Travel– It is interesting to know that now we have a mobile app that helps passengers know about the arrival time of different trains and the stations they're arriving at. The coming years would witness major improvements in the travel industry with innovative mobile apps coming into the market.
Sports– With mobile apps already available for getting news and schedules for various sports events, the Sports industry will definitely witness a huge success with the introduction of new and improved mobile apps."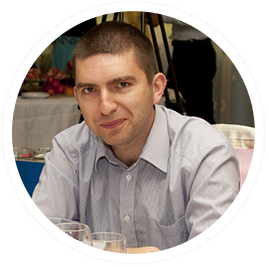 Alin Merches – Mobiversal
"For the short term or near future I still bet on games, especially for the creators of games who already have a successful title, then I would say many of SaaS web apps should have native mobile apps for their mobile users. I also see potential in healthcare apps and everything related to medical equipment. This is growing even in developing countries, where mobile technology is used to deliver health training, enable more efficient monitoring and data collection, and ultimately improve the delivery of health services.
On a medium-long term I would say the trend is "The Internet of Things", where mobile is going beyond the current borders, so don't be surprised if the next big app will run on various connected devices like cars, kitchen and medical appliances – all communicating together."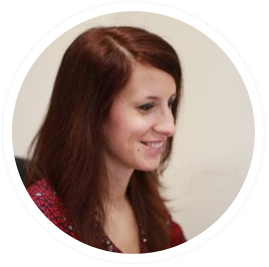 Olha Musakovska – Lemberg
"For one, we have been keeping track of how Bluetooth technology is evolving. Recent reports say that more medical devices will make use of wireless technology over the next few years, and Bluetooth Smart will account for a third of these devices. This means that Smart devices (some call them appcessories) such as glucometers, heart rate monitors, shoe sensors and more will push the limits of their capabilities. There's a long list of areas this technology can be applied in.
Medicine – Currently, a set of heart rate monitors, breathalyzers, blood pressure monitors, glucometers and pulse oximeters can transfer data to mobile or desktop devices via Bluetooth or Wi-Fi. One use case of this is that patients can be monitored distantly and doctors can monitor their state of health using their iPads, for example. Traffic police can measure blood alcohol levels in drivers and transfer the data onto a unified database. Various sensors integrated into armour can take soldier's vital signs on battlefield – looks like Michio Kaku's prediction about smart armour will be fulfilled well before 2050.
Mapping – GPS hiking watches would be more helpful for hikers than stopping each time to take a look at their maps, and they significantly save phone battery life. Proximity sensors can be used for smart application mode switch, location-based ads (you get an ad on your phone when walking past a store).
Lifestyle – Use your mobile phone to monitor your weight using data recorded from your weight scales, improve your posture with Smart posture sensors. Soon Smart watches and Notification devices, like the Smart Clock, will become your everyday companions.
Housing – From controlling you LED outdoor lights with your phone to smart homes or hotels like the hub by Premier Inn.
Sports – Smart devices like Fitness trackers and Cycling sensors will record your sports activities onto your phone and post your achievements to, say, Facebook.
Gaming – From toy helicopters and cars to high-end augmented reality devices like AR.Drone.
Automotive – Modern cars have full-fledged Bluetooth to work with and connect to your phone, but we're talking small accessory devices like tire pressure sensors etc. that will now send data to your phone.
Security – A general example would be all sorts of anti-loss devices like bicycle locks/alarms, a more specific example are camera remote timers."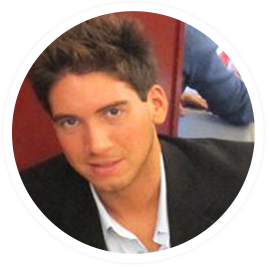 Jordan Edelson – Appetizer Mobile
"We're super excited about augmented reality and the possibilities that Unity Game engine opens up in this space."
Besides these predictions, you can also discover how the above companies are working with their clients to turn ideas into successful apps, by downloading (free, no email required) our latest latest eBook:  Expert Advice on Building Successful Mobile Apps.