Pokémon Go explained for beginners
Published on
Jul 26, 2016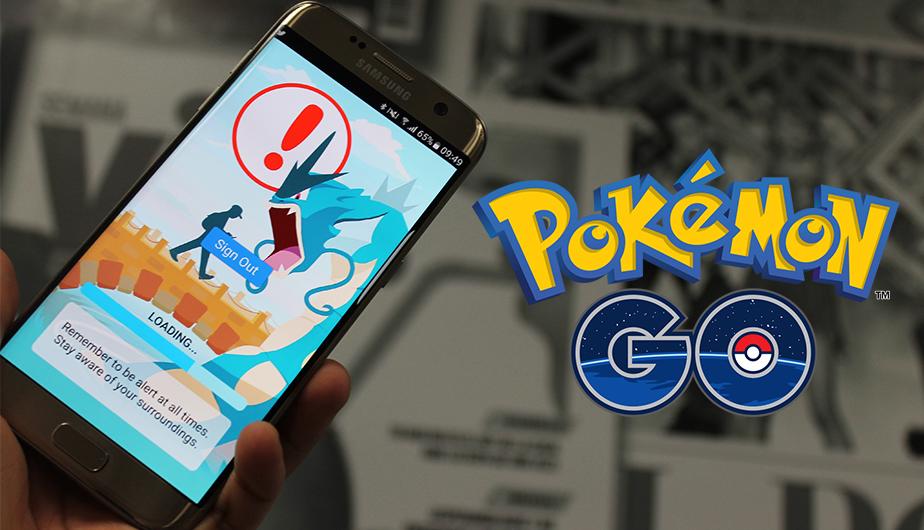 Apple has told that Pokémon Go has broken an impressive App Store record. While the game was only available in a few countries at the time, the app has attracted more downloads in the App Store during its first week than any other App Store app has in its first week, ever.
What is Pokémon Go?
Pokémon Go is an augmented reality game played on Android and iOS smartphones, which takes the original principles of Pokémon and applies them to the real world. Using GPS, the human trainers are the 'real world' users of the app. You can pick up new Pokémon at real world locations that the app sends you to. Once you reach the location, you wave your phone camera over the area until the animated Pokémon appears. You catch the Pokémon by throwing an animated Pokéball.
You can then begin training your Pokémon. You can even become the "gym leader" of a certain location, like a train station. So it's effectively like Foursquare, but with Pikachu.
How can I get my hands on Pokémon Go?
After a short pause, Pokémon Go has been released in the UK on the iOS App Store and Google Play. It's been available in the U.S, Australia and New Zealand, Romania and other countries.
Is Pokémon Go just for kids?
No. In fact, these celebrities who love Pokémon Go are more than a little addicted.
How can I get extra XP?
One way to get your hands on some extra XP is to throw your Pokéball with skill. If you manage to throw the ball inside the coloured (usually green) ring that slowly closes around the Pokémon, you'll get a 'Great Throw' notification, and some extra XP. You'll also get extra XP for a curveball – drawing a circle around the ball to give it spin before throwing it. Then there's the 'Nice Throw', which is not as good as a great throw and is like a tiny consolatory pat on the back.
How can I get Pikachu as a starter Pokémon on Pokémon Go?
To get Pikachu as a starter Pokémon, you need to walk away from the Squirtle, Charmander and Bulbasaur initially offered. They will respawn a few times but eventually a fourth Pokémon, Pikachu, will arrive. It's like Pokémon Yellow all over again.
How many Pokémon are there?
There are 151 varieties of Pokémon to catch. The rarest of all are Mew, Mewtwo, Moltres, Zapdos, Articuno and Ditto. Nobody has reportedly found one of these Pokémon yet. Here's a chart compiled on Reddit showing the rarest Pokémon to date.
When will I be able to catch Legendary Pokémon?
Niantic Labs, the developers of Pokémon Go, have confirmed that Legendary Pokémon (the rarest Pokémon) will not be made available until after the worldwide release of the game. Due to the server overload that's come with the huge popularity of the game, Pokémon Go is currently only available in North America, Oceania, most of Europe and some of Asia. A worldwide roll-out is expected by the end of July.
Following the worldwide release, you will be able to get your hands on Legendary Pokémon at special events, where trainers can team up to defeat the Pokémon.
Why should I care about Pokémon Go?
In the U.S, Pokémon Go is already more popular than Tinder, and as popular as Twitter. 3% of all android devices in the U.S have an active copy of Pokémon Go.
It's seriously addictive. The daily usage time is an average of 43 minutes, 23 seconds. That might be why one man from New Zealand quit his job to go on a two month Pokémon Go search after collecting 700 Pokémon in less than a week.
Pokémon Go increased Nintendo's shares by 56% in less than a week
Pokémon Go initially launched in New Zealand, Australia and the U.S. Apple didn't provide any hard number, but it's clear that Pokémon Go became a massive phenomenon and an instant hit.
The Pokémon Company has continued rolling out the game in more countries over the past few weeks and the game just launched in Romania last days. The Pokémania isn't going to stop any time soon.
How the mighty fall. Yes, Pokémon Go is a big deal now. Yes, it had a great first week in Apple's App Store: better than any other app ever released. Yes, lots of people play the game and, yes, you've probably been tempted to play the game too — even if you managed to fight off the initial buzz.
According to Survey Monkey, Pokémon Go had the most daily active users on July 14, just over one week after the game's release. SurveyMonkey estimates that figure at right around 25 million users or so. Since then, the game's daily user count has been on the decline.
"Surprisingly, downloads of Pokémon Go were largest on the day it was released, July 7th. Most successful apps, including previous record-setting hit games Draw Something and Candy Crush Saga, experience a slow start. These games hit their daily-download peaks some months after initial release. Pokémon Go is unusual not just for the size of its success but also the incredible speed of its ascent up the download charts," SurveyMonkey notes.
These same download charts reveal that the game might be reaching a saturation point in the United States, as it sat at right around 1.5 million daily downloads or so as of July 20. That's quite a drop from a week prior, where it was close to six million downloads in a single day.
Pokémon Go is still a pretty big phenomenon, especially when you factor in the popularity of its international launches, too. We doubt it's going anywhere soon, but the craze does seem to be dropping from feverish proportions in the United States — at least, a little.
Tell us your opinion about this phenomenon in the comments bellow.