What Are Mobile Shoppers Spending Money On
Published on
Nov 21, 2011
We're all seeing the number of smartphones around us growing every day, however there's also happening a shift from a communication tool to an entertainment and shopping tool.
Mobile audience media company Jiwire released recently an infographic on behaviour trends for mobile shoppers. When looking at product categories often purchased on a mobile device, 32% are entertainment stuff (books, music, movies) , 27% travel (airline tickets, hotel reservations, car rental), 23% electronics, 17% clothes/shoes, 14% software and hardware and food and beverage rank with 6%.
Also interesting is that 59% of mobile shoppers are men, while women add up to 41%.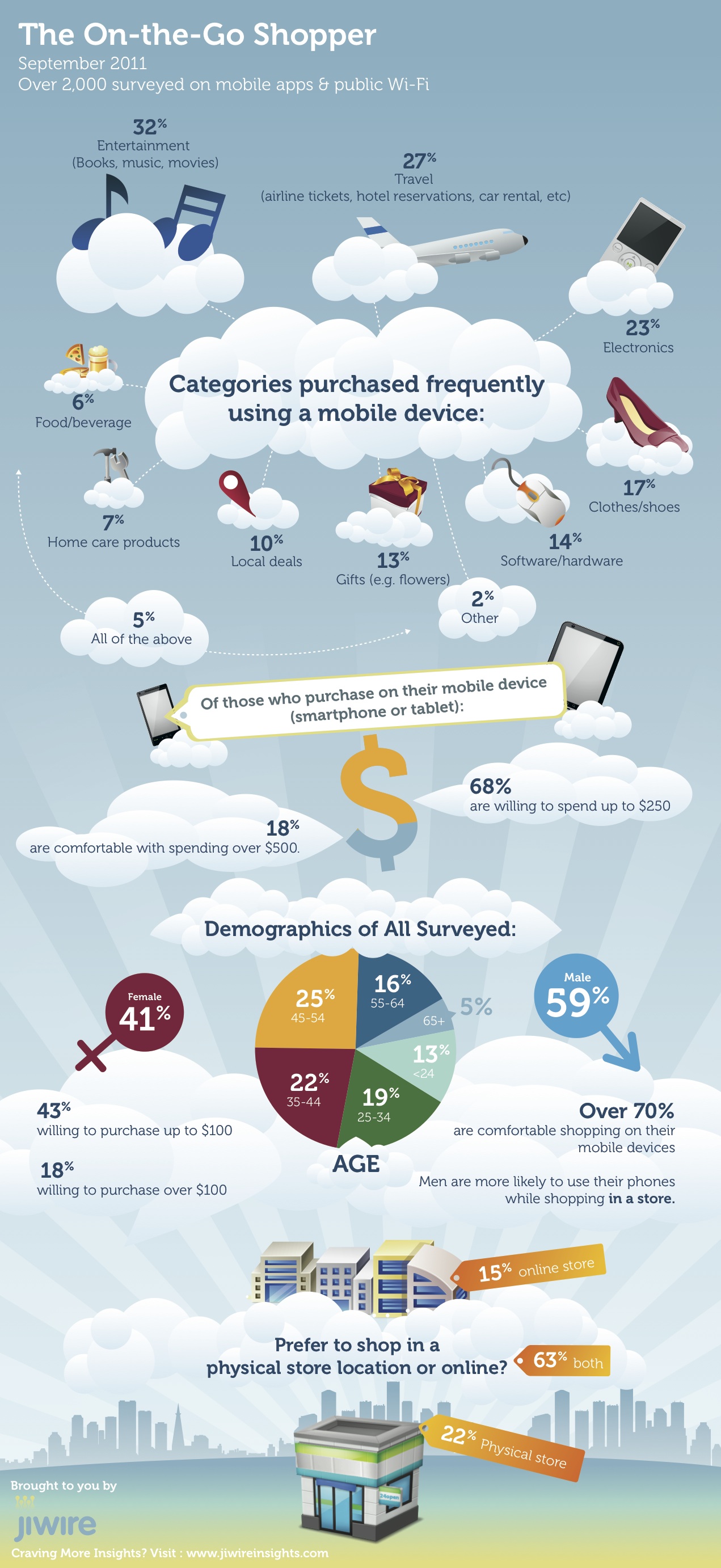 Mobiversal
, a mobile app development company working with startups and established brands like Forbes to create unique mobile experiences. Mobiversal is also the maker of
Appointfix
and
FieldVibe
. Connect with him on Twitter
@FlaviusSaracut
.