Coupons Remove Mobile Shopper Fear Of Tracking
Loyalty and engagement platform PunchTab did a survey during April on 1,000 consumers to see what consumers feel about being tracked by brands in return of receiving relevant, real-time information and offers. Half of respondents weren't very happy about being tracked using their smartphone, however 27% said they would likely allow it if they would receive certain incentives.
Shoppers have mostly privacy concerns, they feel like the store doesn't need to know their every move. They are also afraid of being spammed with advertisements or irrelevant messages.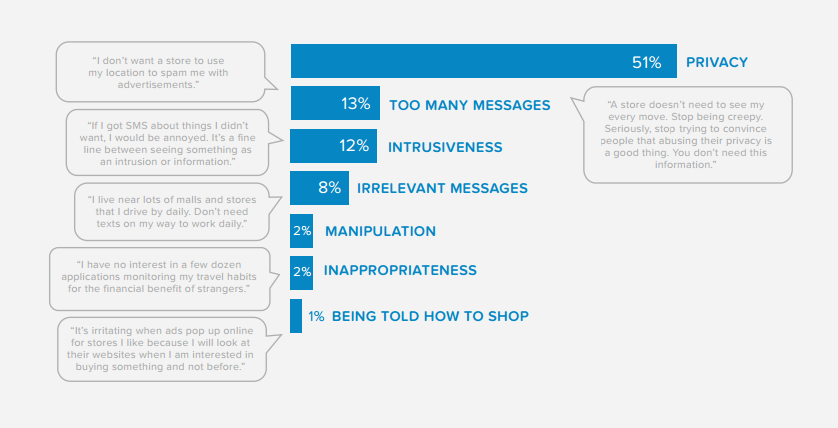 The places where shoppers were positively inclined towards tracking were Superstores, followed closely by Department, Grocery, and Home Improvement Stores. The most popular reasons for sharing their locations were coupons and offers, shorter checkout times, and targeted alerts about sales and products they like.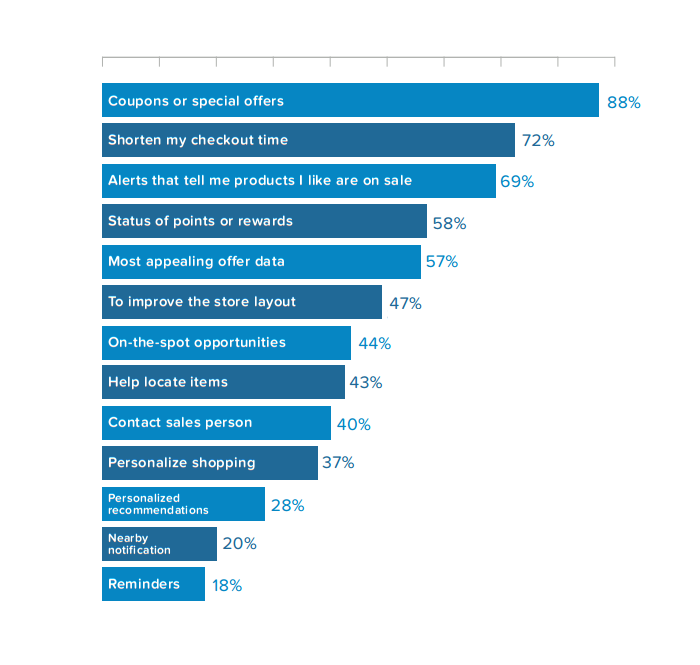 According to a a new report from Juniper Research, there will be 1.05 billion mobile coupon users by 2019, up from just under 560 million this year. Retailers started to focus more on delivering coupons direct to consumers instead of relying on coupon sites like Retailmenot.
Coupons allow retailers to:
• increase engagement with the shopper
• track each shopper's purchasing patterns and behavior
• analyse the relative success of campaigns as measured against the yardstick of redemption or engagement;
• deliver targeted offers based on a user's purchasing history or location.
We're living a time when coupons are moving from just raising awareness about a product/store to driving transactions and if retailers will provide valuable offers at a time that the consumer deems appropriate, we'll probably see more people accepting mobile tracking.