Average mobile app development cost breakdown in 2023
If there's one question we get a lot these days, as a mobile app development company, it is this one: "How much does it cost to develop a mobile app?". Of course, the current situation of the pandemic made a lot of businesses move online, and therefore the need for an app increased, hence the question became more of a trend. 
Both App Store and Google Play Store have already celebrated their 10th anniversary, and the number of apps in them shows no signs of slowing down, both app stores growing by 300 apps per day. These apps have come to play a major role in our daily lives, from listening to music, playing games, and doing business, to allowing us to stay in contact with our friends and family facilitating social distancing.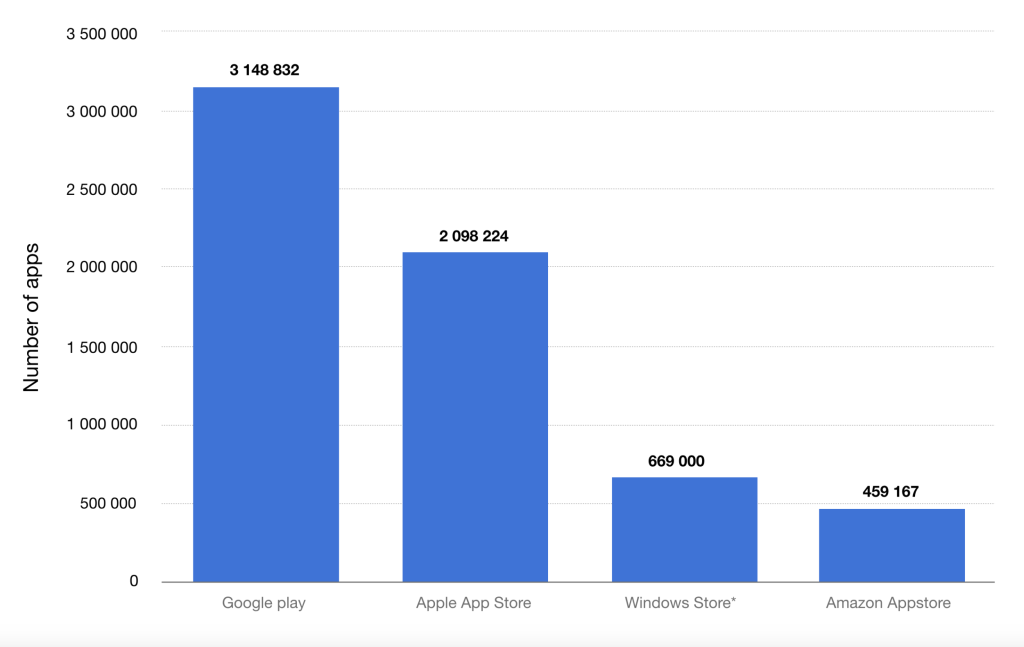 Number of apps in mobile stores
Though the total number of apps available in app stores is over 7 million, there is still room for more, and there's no wonder that people are turning to apps, and wondering how much does it cost to develop a mobile app. We'll take a closer look at the mobile app development cost breakdown and by the end of this article, I hope you'll have a better understanding of how much it costs to turn your app idea into a reality.
TIP: We wrote a book about the whole process of developing an app. You can download it for free here.
Mobile app development cost breakdown
The reality is that more often than not when customers come for a consultation regarding an app idea they have no clue what the process and the cost of a mobile app are. They more likely will have a broad outline of the functionality of the app they want, and ask for a price. Fair enough, right? Unfortunately, just a broad outline of the functionality is not enough for fair price estimation, and to be honest, it's almost impossible to give a certain answer to the question of how much it cost to develop an app without a very detailed understanding of its functionality and in-depth research.
Briefly, an app development cost breakdown comes down to:
Mobile app functionality – what do you want your app to do
Platforms and devices supported – the app will be developed cross-platform for Andriod and iOS, or just for one of the platforms. Is it meant for any specific devices like iPhone12, Samsung Galaxy S10 Plus.
Third-party apps integration – will the app be integrated with a third-party app
The complexity of visual elements – the number and the complexity of visuals that the app will contain
The complexity of features – the complexity of features will define the complexity of the app itself
Maintenance plan – once an app development project is over, certainly it will require technical support from its developer
A very basic answer to this question could be given, either by giving a fixed charge – a fixed payment that implies the cost for a specific project and timeline or by calculating this formula: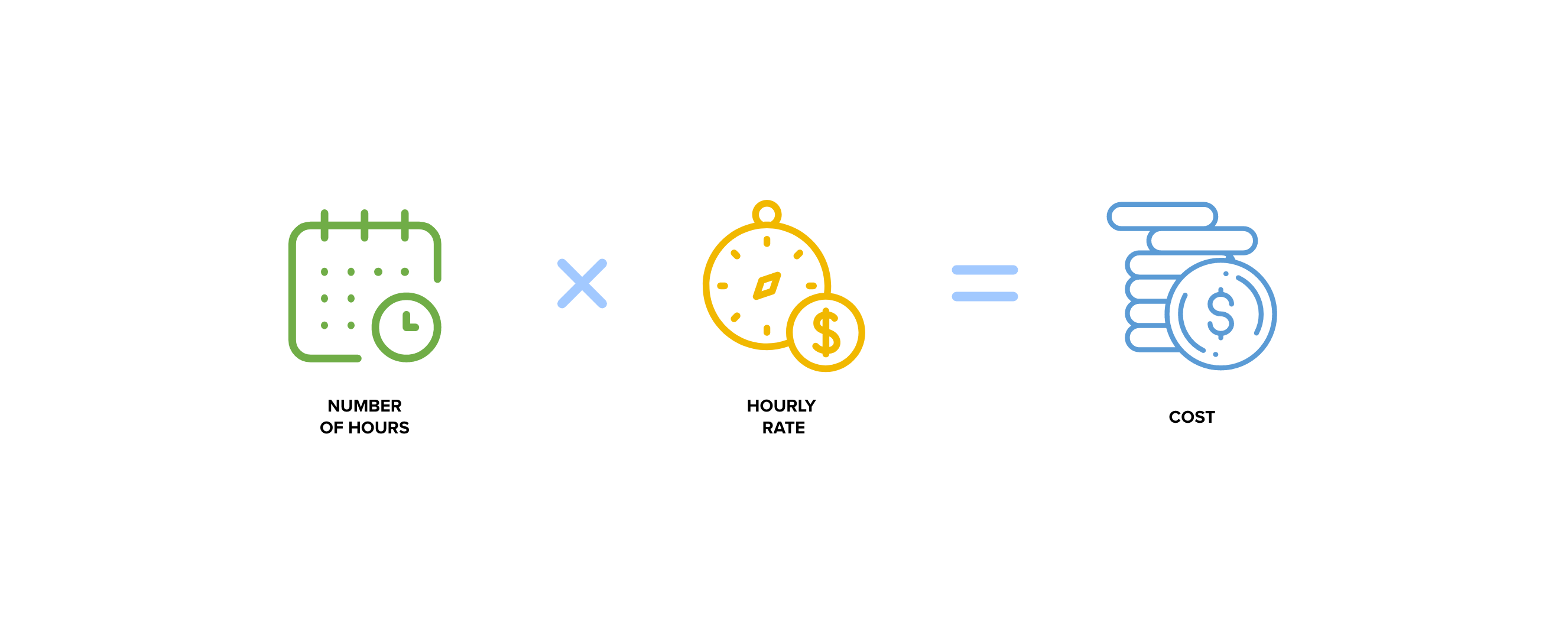 You probably googled, like I did, any research available on the price of developing an app, or perhaps some calculator available to the maths to get a rough figure. As much as I would like to say that the numbers are right they are not, and often it just puts people off. Clutch had research done in 2015 saying and it resulted that the average cost for an app is between $37.973 and $171.450. However, these numbers are so often misleading, and the real cost of a mobile app is given by the complexity of its functionality, design, and technology used, the more complex is the functionality of the app the pricier it is.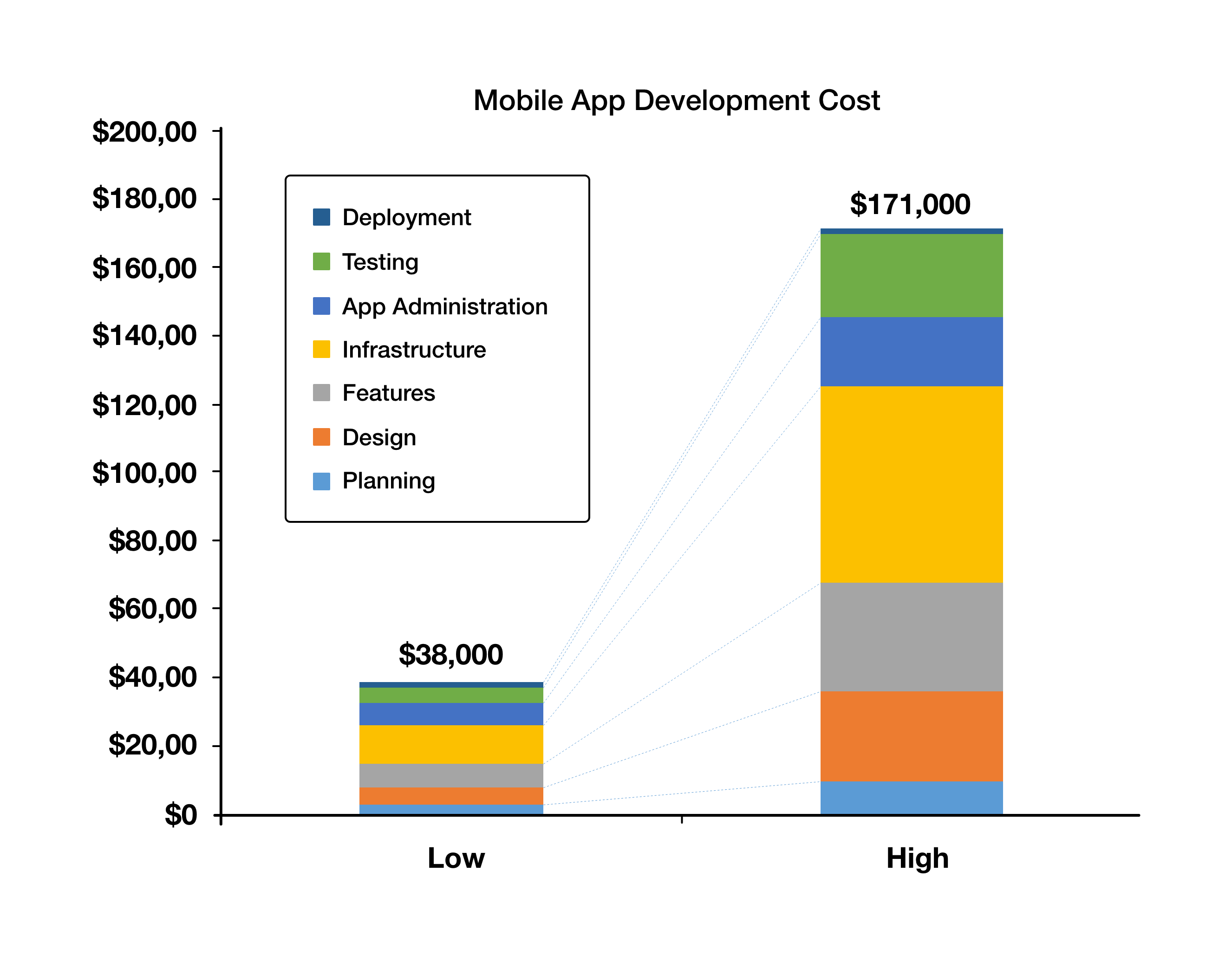 So, let's take a look at the mobile app development cost breakdown per phase. The app development process can be divided into several phases. Each phase will take a piece of your app development budget, and knowing the price per phase can help you get a more accurate answer to your question "How much does it cost to build a mobile app?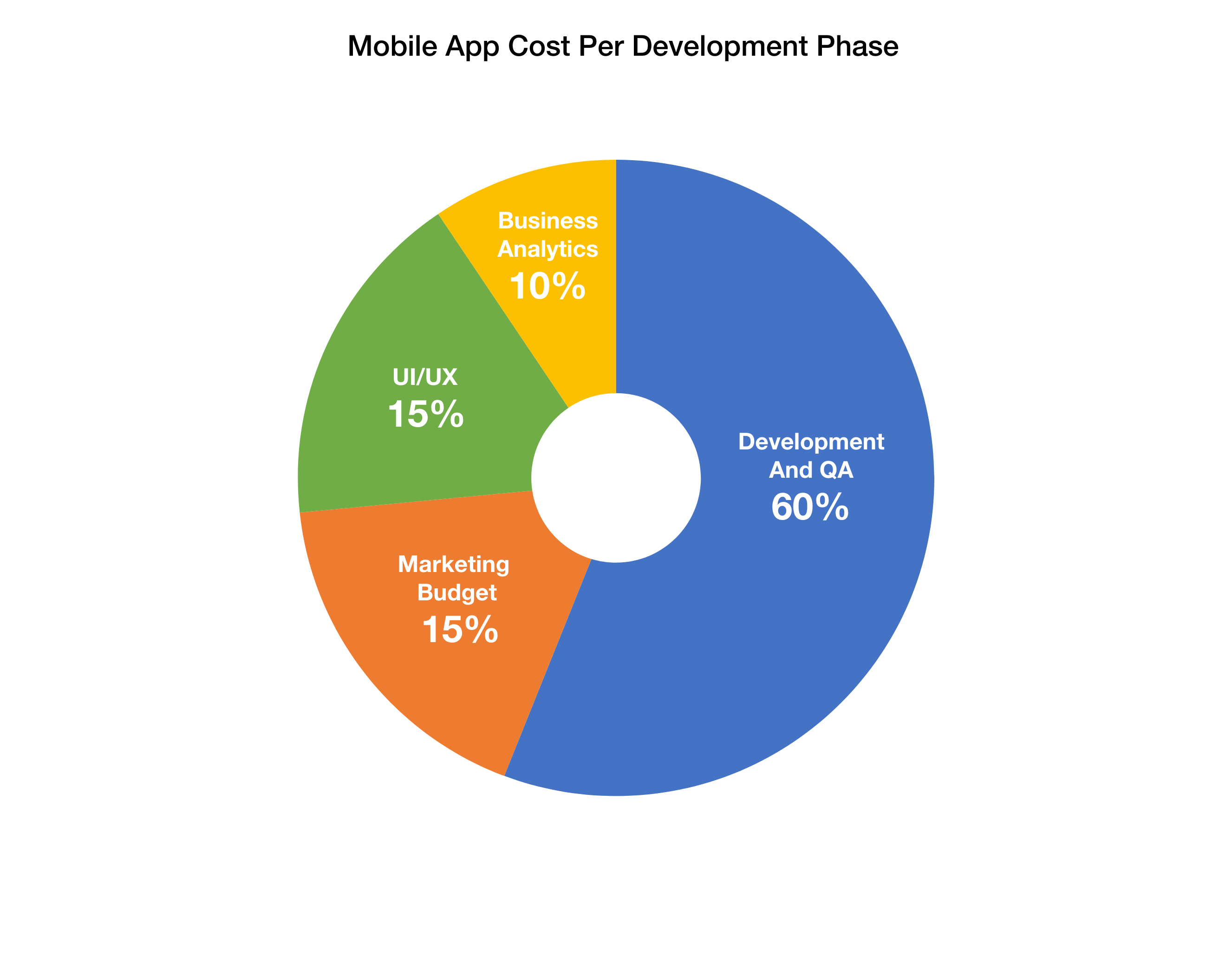 Mobile app strategy phase cost
You'll often find the mobile app strategy stage under various names like strategy, discovery, planning, and so on. Regardless of the name, it means the same thing: in-depth analysis and market and user research, objective definition, and MVP concepting of your mobile application. Some mobile app development agencies like Mobiversal, offer special services for the mobile app discovery phase.
Your great app idea needs a detailed mobile app business plan, market analysis, and documentation. Almost any experienced mobile app development company will ask you a lot of questions at this point, I would even dare to say that you should doubt their ability to deliver the right product if they shy away from asking questions.
You should expect around 10% of the final cost of the mobile app to go into this phase. In terms of hours, it can take anything from 20 hours to 200 hours, according to Clutch. At the end of this stage, you should receive a document containing the following:
Objective definition
Market & User Research
Competitive Analysis
A clear positioning of the product
MVP Concept
App strategy phase costs: $1,200 to $11,000 with a timeline of 2-4 weeks
Mobile app design cost
The next phase in mobile application development is designing the app. However, this in itself is not a very straightforward process. Before starting to develop the wireframes of the app, the designers need to understand and have a documented understanding of its functional specifications. This document will tell both the designers and the developers about the functionality of the application in detail. So, most of the time this document is the starting point for the mobile application design phase.
The mobile application design stage implies wireframing and prototyping the application, visual design (UI), and user experience design. Because the first impression is essential, the app's design is utterly important to be an experience that appeals to the users, getting them hooked. Flawless UI & UX are a must in today's apps, so don't get stingy when it comes to paying out for the design. It is also important to speak the same language as your designer so we recommend watching some web design tutorials so you will be able to explain what you need in a professional way.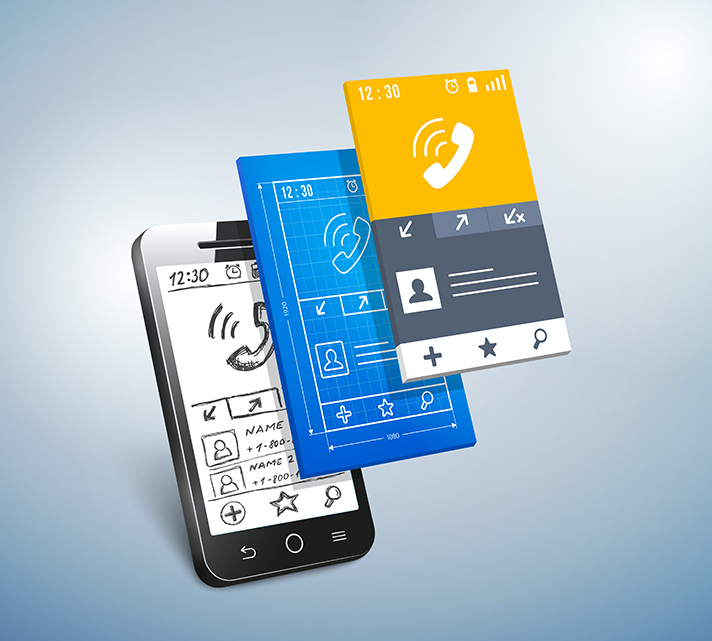 App design process: Prototype, UI, UX
Though it's hard to give a precise time frame for this phase, you must know that a larger number of custom-design elements, complex screens, and UI requires a higher number of hours. According to some surveys, the amount of money spent on the design stage ranges from $5-$50K, approximately 10%-15% of the total cost of the app development. Also, the design for social media and gaming apps tends to be more expensive, due to its visual complexity.
Mobile app design costs: $5,000 to $55,000 with a timeline of 2-4 weeks
Mobile app development cost
By now, you should expect this to be the most expensive phase of your mobile app development. After the design, the app goes into the production stage, this is where the clients get in 'touch' with their app for the first time. Based on the design received, the developers can estimate the cost of development and give an estimated time of delivery.
The cost of the app development is highly dependent on the number and the complexity of features it needs, these will define the complexity of the app itself. You must consider the complexity of your mobile application, as it's so often related to user retention. However, here are some of the core features that most of the applications use:
Native device features
User engagement: SMS, Email, Push, Social
User login and registration
Use of location data search
Payments
Sync across devices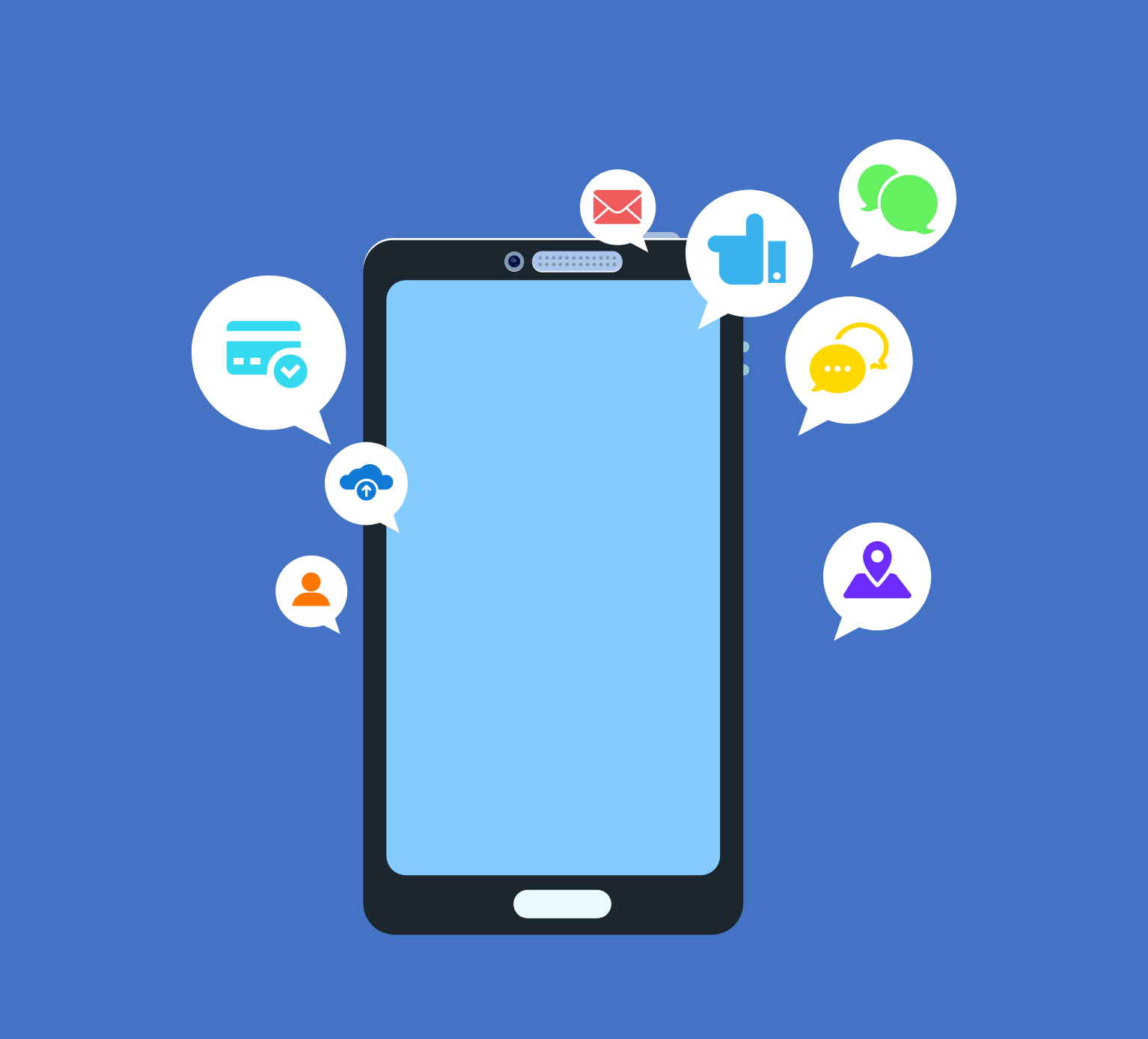 Apart from the features, this stage of the application development includes the infrastructure of the application, the app's architecture. The infrastructure of the application implies basic control, data storage, third-party API integration, access to enterprise data, data encryption, scalability – the large number of users.
Another aspect of calculating the cost of the application development is choosing the platform for your application. The decision between the Android platform and iOS platform should depend on the audience you want to reach and must keep in mind that these platforms differ in language programming, SDKs, and development tools. However, unless you want the app for both of the platforms, there is no significant price discrepancy in the cost of creating Android and iOS apps.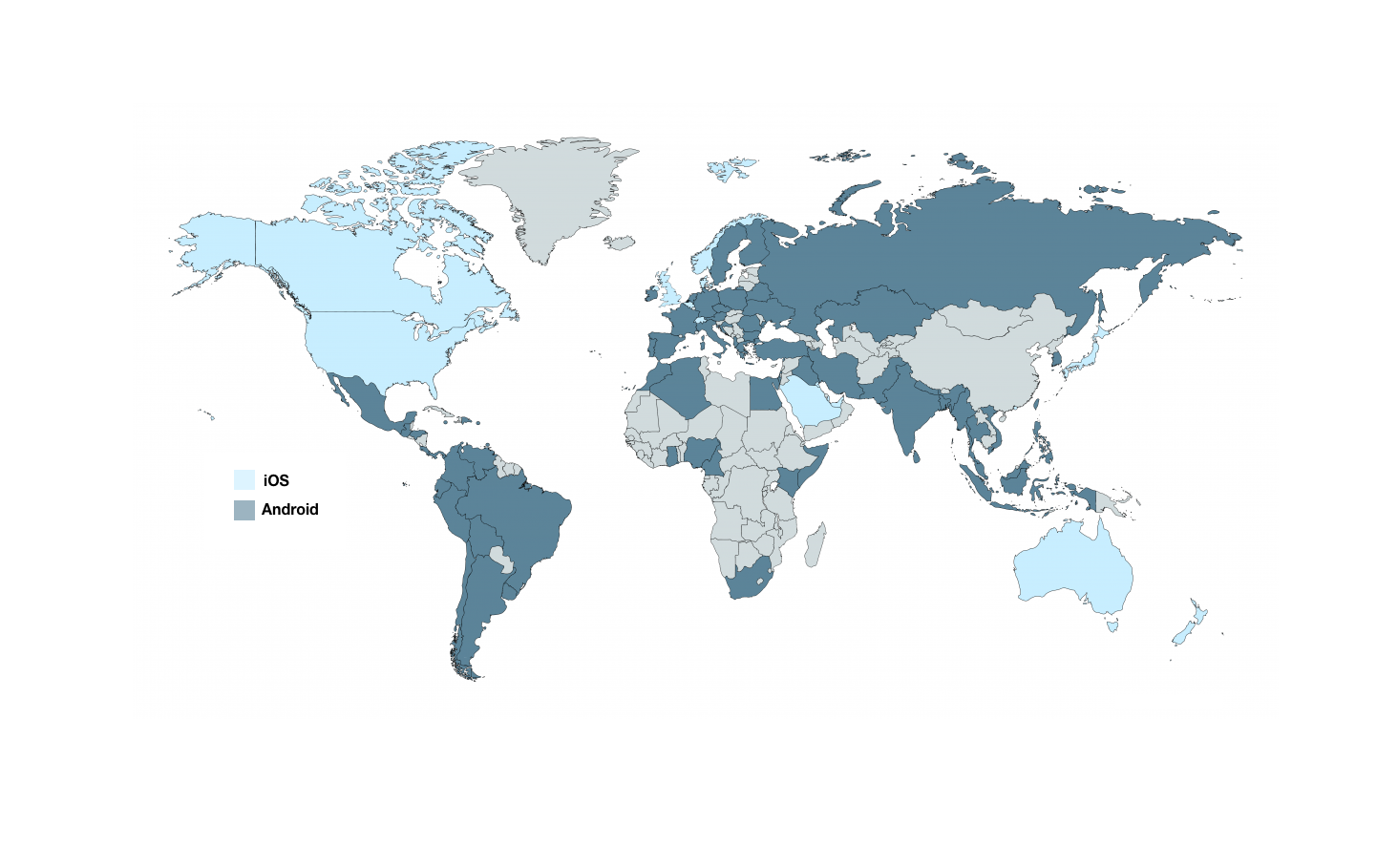 Android and iOS market share
App development phase costs: $2,000 to $60,000 with a timeline of 2-6 months
App Testing And Deployment
After building your app, testing is a crucial facet of your app development, as it confirms the quality of your product. The amount of time required to test the app is determined by its complexity and the app's purpose. You should know that the number of complex features and a higher number of screens, will reflect in higher costs and time.
In-depth testing by the QA team means that your user experiences fewer issues, in terms of lags, glitches, and bugs. The ideal is that your app will get published with a minimum number of issues, that will not get in the way of your user enjoying using the app.
App testing and deployment phase costs less than $5,000 with a timeline of 2-4 weeks
Hidden cost of App development
App marketing budget
Having your mobile application developed, tested, and deployed is not everything. You need to have a budget for mobile app marketing. Even though the app marketing budget is a different thing, you should plan for it from the moment you plan your total app budget. Gone are the days when a good app would sell itself, now with the millions of apps in the app store and google store, you must plan and invest to get some visibility in the app store.
However, the minimal app marketing, that one can do without a budget, and needs to be done includes:
App reviews, in apps stores or other top web publications
App Store Optimization (ASO)
Social networking
App trailer
When setting the budget for app marketing, you should allocate at least $10,000 to plan go-to-market strategy for your app according to Business of Apps.
App maintenance budget
Though most of the costs of the app development process can be foreseen, there are some costs that get hidden from the client's eye, like ongoing development categories and app maintenance. So, if you consider building a mobile app, then you should consider budgeting for maintenance and ongoing app development that you will have to deal with.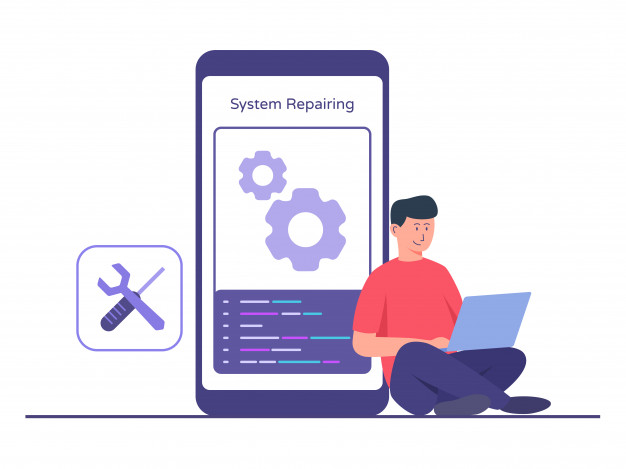 Keep in mind that most of the software development companies estimate only the current cost of development of the app, without adding the cost of maintenance, which is itself being charged as a different service. More often than not, the cost to maintain and support an app can be surprisingly higher than the original cost of app development.
Recent studies conducted by Outsystem Survey have shown that around 50% of the app development cost will be spent on maintaining the app during the first year, 25% on the second, and 15%-25% each subsequent year.
It only makes sense to set aside two different budgets for apps, one for the development phase and one for maintenance.
Bring your app idea to life
To summarize the cost of app development according to recent industry studies ranges from $10,000 to $500,000, and yes this means it is hard to predict the cost upfront.
According to the same research, the timeline for development can vary from 1 month to 9+ months (for ongoing projects). The first phase of the process, the strategy and discovery phase, though expensive, it's worth every penny, as it makes the difference between a successful project and an unsuccessful one.
Now that you have a rough idea of the factors that influence the cost of your mobile app development, you can start working on your budget and project. However, if you want to hire a third-party agency, we might be just the right fit for you, as we are strong believers in delivering quality services at affordable prices.
Being in the app development industry for over 11 years now, one thing we know for sure is this: developing a mobile app is a challenging process, and it takes specialized skills and experience to build a successful app. We have seen apps rocketing up straight from the start, and we have seen apps failing big time, which only enrich our experience and expertise in developing successful apps.
If you have a brilliant app idea and are not sure where to start from, just get in touch with us, and we'll help you get your app idea to life.