MySmileBuddy, The Latest App We've Built
Published on
Dec 11, 2012
After building games, navigation apps, productivity tools or apps for the restaurant business, we're happy to announce that we've finished our first health app, MySmileBuddy for iPad. MySmileBuddy is a mobile application to guide health workers assessing a child's risk for early childhood caries (ECC or severe tooth decay) and counseling that child's family on preventative lifestyle changes.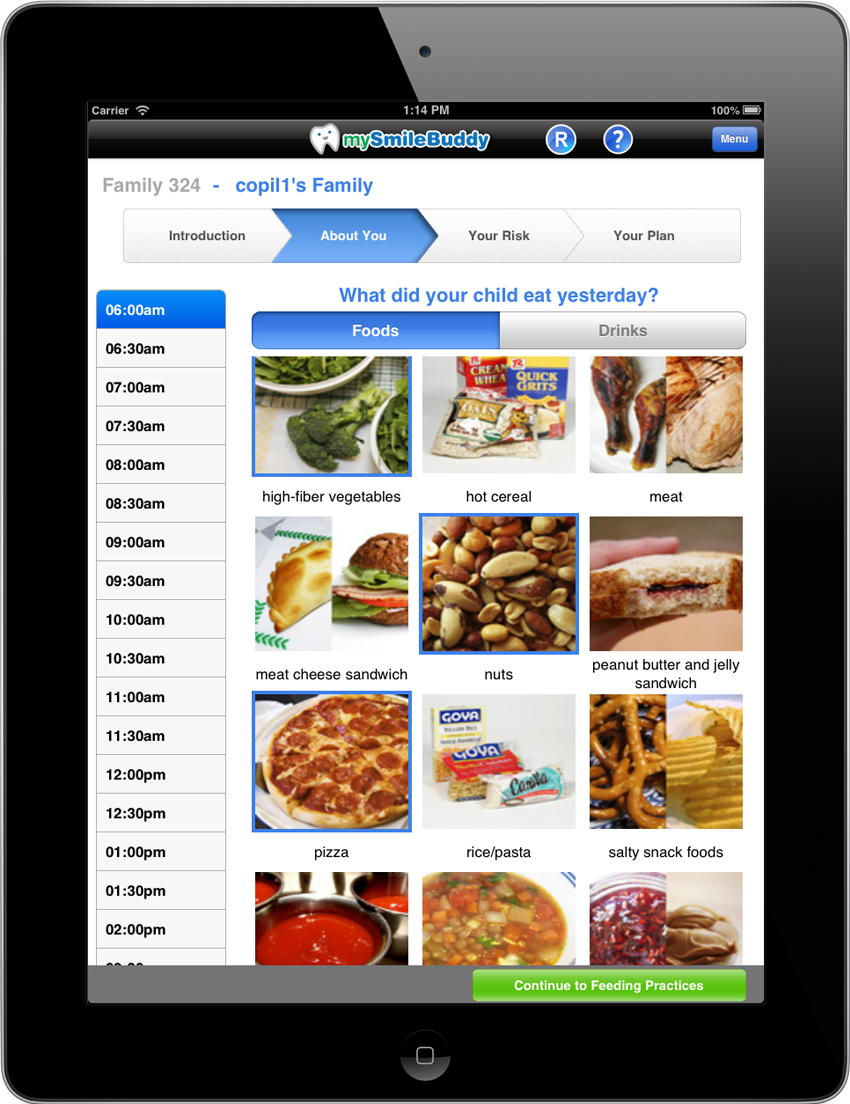 Health workers and families using MySmileBuddy will supplement their face-to-face interaction with the use of MySmileBuddy's mobile application on a tablet computer that calculates risk for ECC and assists health workers in providing educational and motivational activities about oral health. The mobile application features assessment questions, interactive day/diet planner, videos and animation, as well as researcher tools including an online equation weighting tool for developing appropriate risk scores and an administrative area for viewing family data.
MySmileBuddy represents a novel approach to improving dental health through emphasizing prevention rather than repair, exploring ways to move dental education and care into a community health worker context, and helping dentists learn to deliver counseling messages about behavior change.