Mobile App Strategy: Determine Your App's Goals
Published on
Jun 23, 2021
Category
Business Strategy
The product strategy is the backbone of your business. The process that leads to a successful and profitable product will ultimately determine whether or not you are able to sustain your company for years to come. With all the different products available in today's marketplace, it can be difficult to create a strategy that will work well for your app.
Mobile product strategy as a process is not just about creating an app or website that will work on any device. It's about understanding how people are using their devices to access information and then building your product around those habits.
Here at Mobiversal, we approach product strategy very seriously, so the entire process includes: objectives definition, market & user research, competitive analysis, positioning, MVP concepting, and marketing strategy consultancy. We'll approach each one of these steps systematically and in-depth, with the goal of creating a mobile app that not only meets your objectives but also provides value to your target audience.
We'll look into common mobile application objectives and their metrics in this article, like customer retention, product awareness, engagement, conversion rates, sales volume or leads generated. Also, when defining the objective for your mobile app project there are some key factors that need consideration: what kind of audience will use the app? What is the desired outcome from this project? How many people will see my mobile application?
1. Why you should have objectives for your mobile app
Aims and objectives are key factors in decision-making. This allows businesses to decide what their mobile application's main focus should be. Aims and objectives also show key stakeholders, such as investors and employees, the direction the business is planning to take. This could make them more likely to support new projects.
Mobile objectives are the results that a company wants to achieve through mobile apps. Often, but not always, they come as a result of business strategy for growth and reaching a larger audience–and sometimes it's just because technology is changing so fast!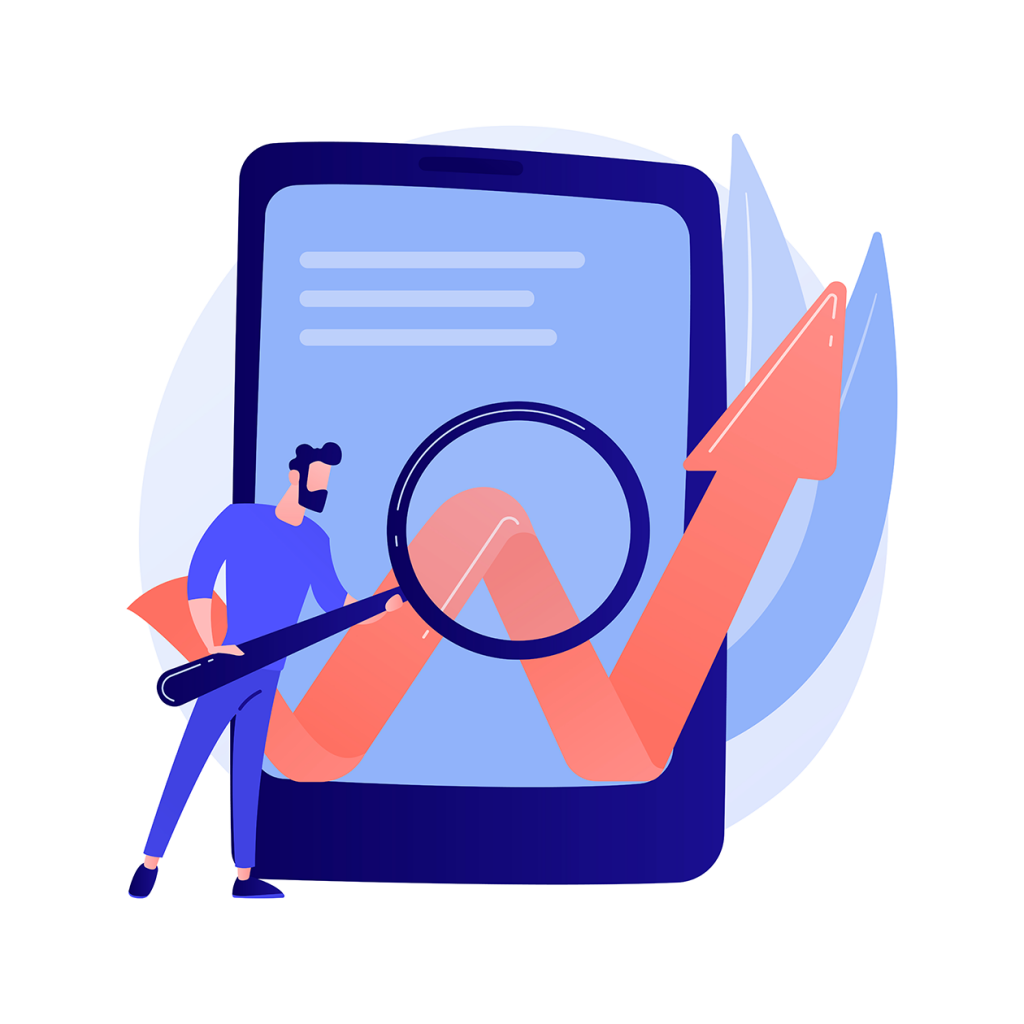 An objective defines the purpose of a mobile app. The definition helps set expectations for what the end-user will get from an experience with your company or brand. Setting measurable goals and objectives allows you to measure its success, see how people are using it, which is important as apps evolve over time and need updating.
In other words, it's important to define what you want the mobile app to do for users in order to provide the value they'll be willing to pay for.
2. How to create an app objective for your mobile app
One mobile application can have more than just an objective, but for each objective, there are three parts of the definition process: target audience, purpose or goal (why), and performance indicators (how). Your mobile project will have multiple objectives with different purposes and KPIs; all these together make up your strategy as an organization – not just one single mission statement!
Define your target audience (for Who?)
Defining a target audience is the first step to creating an app that meets users' needs. Whether you're looking for something more basic or have goals of surpassing expectations, defining who will be using the application should help get it right from day one!
Defining a target audience for an app tells you more than just what demographic they are likely to be, but also how your application should be built with certain features that would appeal most to them, which implies reducing the cost of the app as well. Understanding the nature of your target audience helps you customize your communication, design, illustration, and content to create an app that is unique. For example, when building a fitness app it is crucial to know your target audience and what you want your users to achieve through using it, as monetization and scalability depends on it.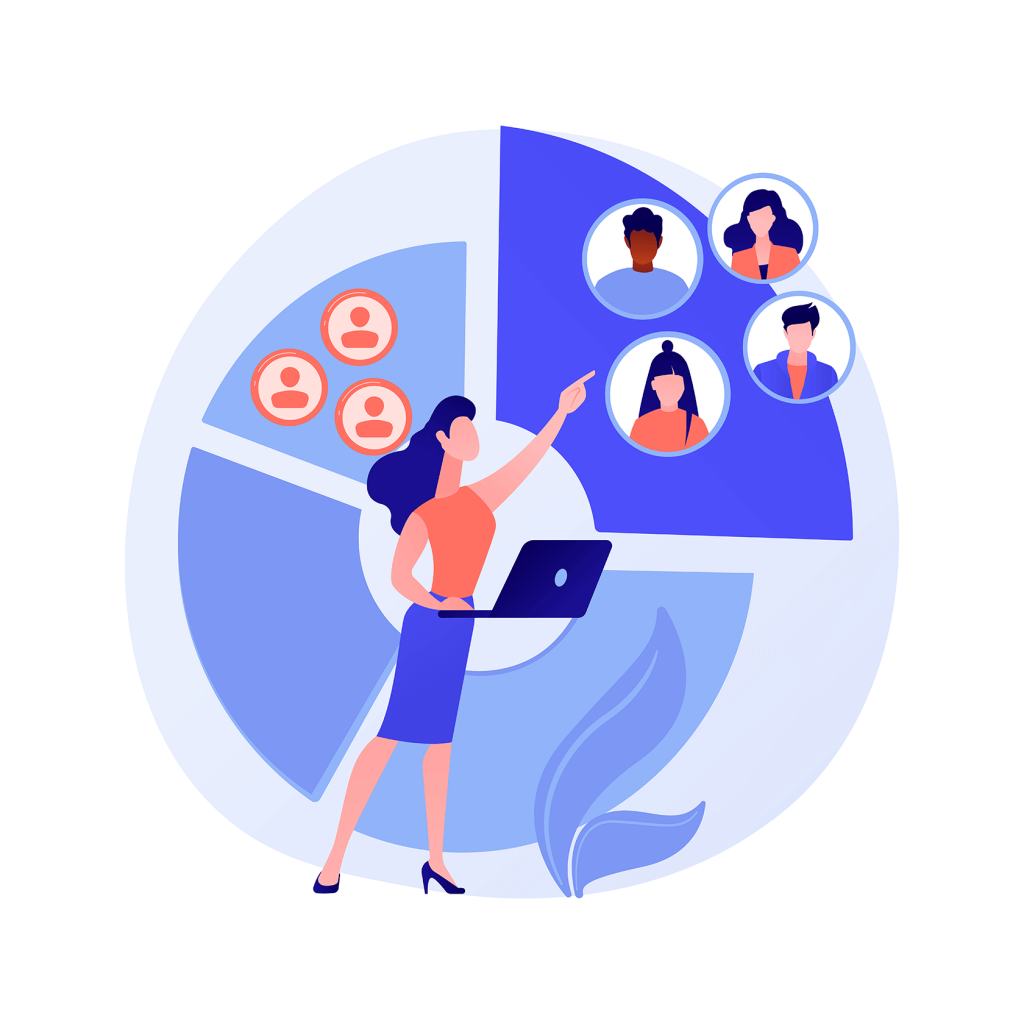 When defining your target audience, this basic classification can help give a better perspective of who your users are going to be.
General audience: This category of audience refers to the fact that your app should be easy for anybody to use because it is designed with the average person in mind. Make sure your content and design are straightforward so that people will feel confident navigating around your site or using the services you offer.
Knowledgeable audience: This refers to audiences that are familiar with the latest technologies and industry knowledge and trends. For this particular category of audience you don't have to confine your design and visual language. You can choose from multiple options while keeping your UX design rich and contemporary!
Expert audience: If your target audience happens to be expert, made up of highly-skilled professionals, you want to design an interface which feels like a sophisticated and welcoming space. With this audience you can use a mature and sophisticated tone. The content should focus on serving the end goal rather than educating users. This applies mostly to B2B collaborations where these are the potential app users. Other cases include high-end service or experience apps like those that provide unique experiences not available elsewhere but still want interaction on par with more commercial offerings.
Define your app's objectives (why)
When thinking about building a mobile app, it's very important to think about what problem they aspire to solve using it. Therefore, having a clear understanding, vision, and purpose statement will only ease up the process of making a user-friendly app and goal-oriented.
You can establish the app's goal by answering the following questions:
What problems or pain points will your app solve?
Why is this app important to your users?
How will the content and features of your app differ from your website?
How often are you aiming to update and add new content to the app?
Will this project require collaboration with other departments or community organizations to fully meet the needs of your audience?
Are there goals related to monetizing the app?
Why should your users keep coming back to your app and share it with their friends?
What makes your app stand out from other similar apps in the market?
How do you plan to have a check on app uninstalls?
How different is your app from the mobile version of your website?
Why should a user download your app in the first place?
Set performance indicators (how)
KPIs are such a crucial part of mobile app development. Without them, you can't make any decisions about the features that will be included with your release version or which ones may come later. The most important thing to remember is that these metrics help us define our roadmap for updates and what we need to do now so it's not too late when more people start using the product!
Having clear KPI data means everything as far as knowing how well an app performs on various functions like design or performance issues. The ultimate goal is to achieve and measure SMART (specific, measurable, achievable, realistic, and time-bound) goals.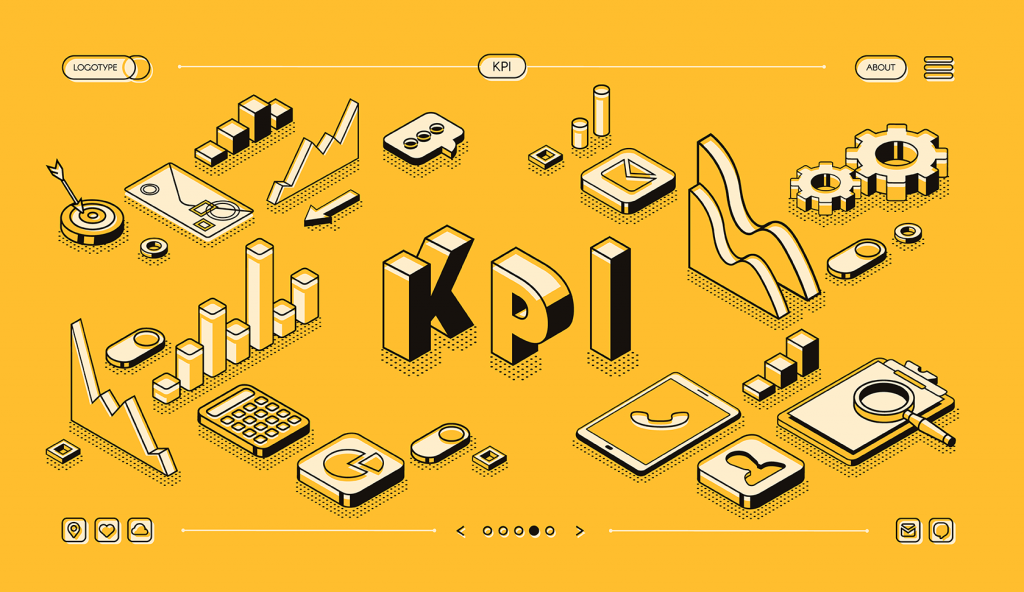 Examples of KPIs for general app:
Number of downloads
Number of accounts made
Increase search volume in app stores
Brand awareness and familiarity
Time spent on the app
Examples of KPIs for eCommerce app:
Number of purchases
Chart abandonment rate
Items saved to favorites
Items moved to cart
Refund dispute rates
Return of investment
Cost per acquisition
Rate of conversion
Examples of KPIs for product/brand app:
Number of opens on the same day
Number of shares
Customer rating in the app store
(Reduced) number of uninstalls
Daily active users and monthly active users
Lifetime customer value
3. Examples of mobile app objectives and their metrics
There are three main objectives for a mobile app: User Growth, Engagement, and Brand Awareness. 
The truth is, the acquisition is the easy part of growing a mobile app when compared to activation, retention, revenue, and referral (AARRR) – all others make up what's known as Dave McClure's famous pirate metrics model. 
When measuring user growth it is important to make a difference between growing the user database (which might be a goal in itself for some apps owners) and growing the number of paying users (if you have a premium version of your app).
We'll refer to the metrics you'll want to know in order to improve acquisition, such as how prominent it is within an app store or what channels are funneling users towards your product. Knowing this will help direct future marketing efforts so you can make financial decisions about whether spending more money for new customers is worth their value- which depends largely on user retention rate!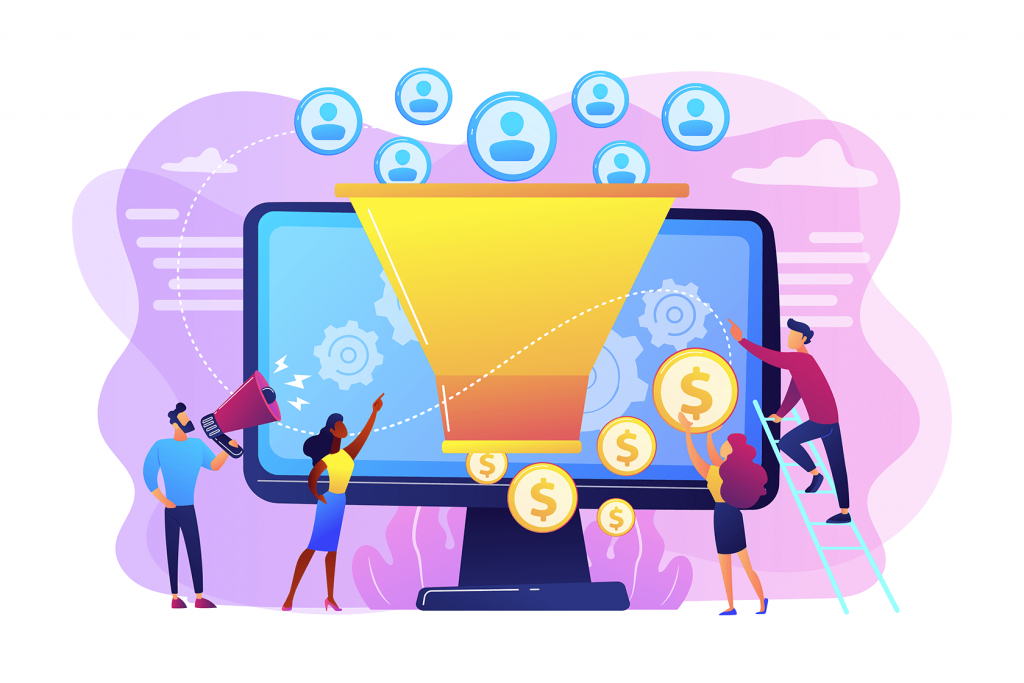 App Store and Play Store Ranking
The app stores might not be the only factor in your users finding you, but they are a big one. It's important to remember that channels used by customers can also tell us which marketing campaigns will work best for our own apps. There isn't necessarily just "one answer," but analyzing these metrics may help point out what channel has better conversion rates and less competition with other applications who want new users too!
Note: We wrote an article about App Stores Optimization, which you might find helpful.
App Attribution
Attribution allows you to see where your customers are coming from. This metric is especially helpful in measuring the success of marketing campaigns based on which ones lead users to install, signup, or purchase a product within an app. For example, by creating a special campaign link that tracks when someone who saw one of our advertisements taps it and installs the app before they make their first purchase – we can tell which channels have given us the best return so far!
Tools: App store analytics for basic attribution features.
App Abandonment
The abandonment metric is the rate of how many people who are interested in your app give up before they even sign up. This number can point to an onboarding process that's not engaging or another issue that could be preventing potential users from signing on, so it should always be monitored closely!
Tools: Your main analytics package with some investigation.
A mobile app means that every time a customer unlocks their phone, your logo is going to be there on the screen. This increases brand visibility and improves the customer base with effective advertising methods.
Measures can include the number of app downloads, how many sessions each user has, how many pages views that have, or brand recognition (if your company tracks this)
Put simply, mobile app engagement is providing your users with a reason to keep coming back and using the features of your application, and performing the intended actions.
You can use your main analytics package (e.g., Google Analytics, Mixpanel, Kissmetrics, etc.) for monitoring and measuring the following user engagement metrics.
The following metrics can be used to determine both brand awareness and engagement.
App Downloads
Your app's download numbers are the first signal of how your marketing funnel is doing. If you have few or no downloads, then it could point to issues with anything from your listing on the store down to App Store optimization techniques like keyword research and reviews. It all depends on what other signals there were that led up to this outcome – but a lack of downloading might prompt deeper investigation into where in your process you went wrong.
Active users
The point of the "active user" metric is to measure how many users are actually using your app, not just downloading but never opening it. This measurement varies depending on which analytics tool you use; for example, Google Analytics counts a session as when someone opens and interacts with an app until 30 minutes without interaction. In this case then, according to Google's definition of active usage, would be that person who initiated their first time interacting with the app in 30 minutes or more!
Active users are often further segmented by the frequency of their sessions into daily active users (DAU) and monthly active users (MAU). DAUs can be used to find out how many people use your app on a regular basis, while MAUs might help you determine which demographic is most likely to buy from you.
Active user segments include:
– Daily Active Users – those who have at least one session per day in a month
– Monthly Active Users – those who have at least 1 session within that same time period
You can use the ratio of DAU and MAU to determine the "stickiness" of your app. Your stickiness ratio is the chance you have of turning an MAU into a DAU
Average visit time
Your app's average visit time and screen views per session are both good indicators of how engaged your users will be. With that said, you'll want to pay close attention to the number of screens a user interacts with during their first few sessions as well because it demonstrates whether or not they're having an easy enough experience using your product.
Retention
Retention measures how many users return to your app after their first visit. Since there's more opportunity for your app to be successful when users stick with your app, retention is one of the more important metrics. According to a 2017 Localytics study, on average 43% of users return to an app at least once within one month of downloading it. That number drops dramatically in the second month to 34% and slightly again in the third month to 29%. These rates, of course, vary by industry.
App Event Tracking
Event tracking is a useful tool for understanding how your users are interacting with the features that make up your app. This will help you create more intuitive experiences and better-targeted ads, which in turn can keep people engaged longer on our platform.
eCommerce – Sales, sales sales
Measures may include the average number of purchases, purchase size, total sales.
Conclusion
Building an app doesn't happen overnight, but as long as you have your objectives clearly defined, you have a starting point and you know where you're heading to and how to measure the success of your app.
As mentioned at the beginning of this article, here at Mobiversal we offer full mobile app development services, and defining mobile app objectives is part of what we call the product strategy phase. If you have an idea of an app, and not where to start from, get in touch with us and we'll walk you through the whole process from start to finish.