5 Reasons why your business needs a mobile app in 2021
Published on
Apr 23, 2021
Category
Business Strategy
If you're reading this, chances are you own a business. And if you do, there's no question that your business needs a mobile app in 2021!

One crucial part of succeeding is to "go where the customers are". Since they are on their mobile devices, it only makes sense that that is where you need to be also.

Mobile technology is a huge part of our lives. In fact, by 2021, it's projected that there will be over 5 billion smartphones in use worldwide. That's a lot of people who can't get enough of their apps! However, many business owners still believe that having a website or Facebook page will be enough to attract and get in touch with customers – and this just isn't true anymore! Mobile apps have become the marketing tool for businesses large and small. While some might think developing such an application would be too expensive or an unnecessary investment to make, these can actually help drive sales even more than traditional advertising methods like radio ads!

If you're thinking about expanding your business and want to reach more customers than ever before, then a mobile app for your company might just be what you need. But how can a mobile app help your business? It's time to take a look at 5 reasons why your business needs an app in 2021.

1. A mobile app makes it easier to promote your business
The average person spends two to three hours on their mobile phone each day. While they're exploring the apps and using them, they'll notice the brand logo or image that's included in every one of those moments. If you see a certain app multiple times per day with no variation—you might find yourself recognizing it almost by instinct!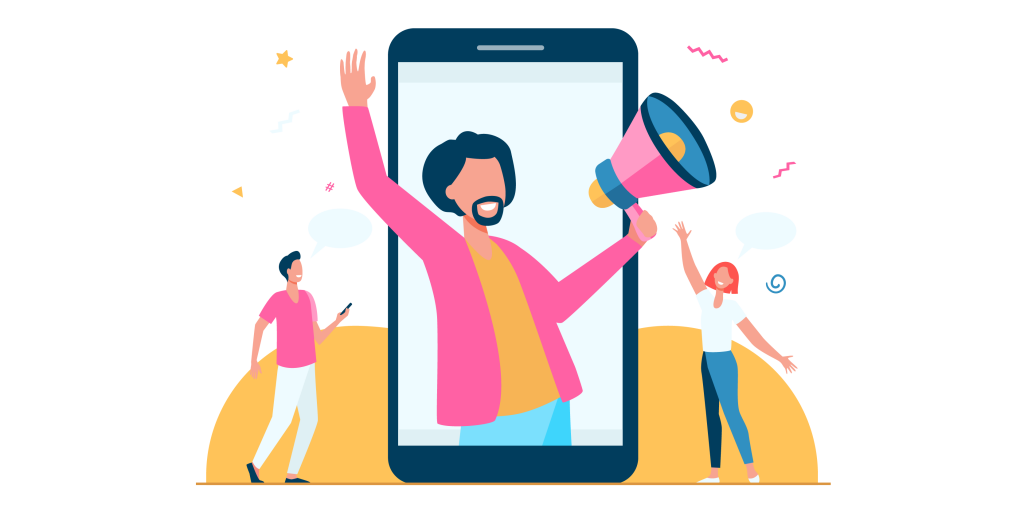 If you want to make your brand stick in your customer's minds, they need to see it more often. You have a few ways of doing this – one way is by installing a mobile app that consistently displays your logo or name. This will help them remember who you are and what's associated with the company!

One of the most important things a mobile app offers to consumers is awareness and engagement with your brand. And through that regular interaction, you're fostering trust.
With an app, you'll demonstrate why they should trust you by showing (rather than telling) what your company stands for – it's all about showcasing every little detail from design down to service!

2. It Will help you reach and engage with your customers
Having an app for your business is almost pointless if you don't engage with your customers. The "love affair" between users and their mobile devices gives companies an excellent opportunity to leverage the relationship. It is well known that engaging customers and building a loyal base of repeat buyers are critical to a company's success.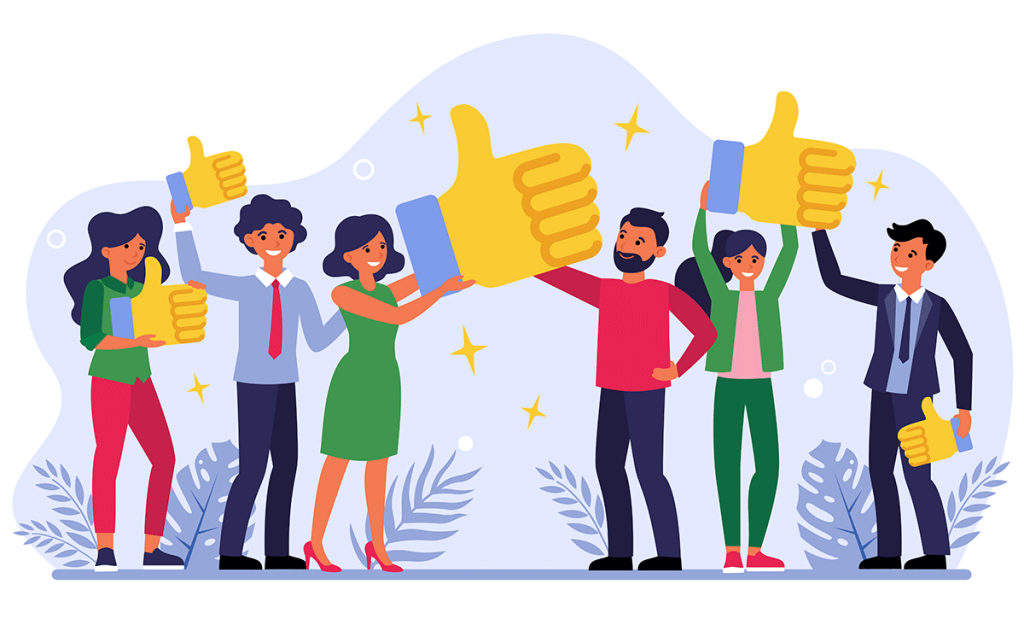 Integrating a loyalty program into your mobile app can make it an invaluable tool for increasing customer retention and boosting profitability. You should offer users exclusive offers, promotions, or bonuses if they have installed the app so that you can keep them coming back to use its features over time.

So, here are a few tips on how to build loyalty and engagement with your customers via a mobile app.

Offering exclusive deals for app users. Be it a discount, a contest of just allowing them priority status for certain services can make your business visible to a wider audience.
Make it personal. A good rule of thumb is to use the customer's name in any interaction whenever possible, even if it is just to say "Welcome back". Consider collecting information about your customers to create special offers and product suggestions that would truly resonate with them.
Make it fun for your customers to use your app. Using games, videos, or augmented reality is a fun way to keep them engaged. For example, a sporting goods company may create a tennis game or a hair salon might allow users to upload images in order to test out new styles and colors.
Make it easy for users to find what they need. Include a map of your physical location, to allow your customers to find you and see driving directions, or if you have a large store, show an aisle-by map with symbols for each department or products noted by number and location.
Last but not least: Make sure your app is easy to use and responsive. Try it yourself! If you find it difficult to get around it, the users will find it difficult too. Does it work equally well on iPhones and Androids?
3. A mobile app will help your audience growth
Another reason why your business needs a mobile app is to increase its target audience. What is a target audience? A target audience is the group of people that you want to reach, that your product or service is intended for. Growing your audience is essential for every business's success, and making use of tools and channels specific to your target audience offers a huge potential payback.

A mobile app development company builds mobile apps on both iOS and Android and thus helps businesses target customers across the world. Having a mobile app that is optimized for both iOS and Android is just one move a business can do to target its audience. Here's a couple of things a business can do to target their audience, and therefore grow it:
App Store optimization. 65% of the people will find your business through app store search. To make sure you are visible in stores, implement a good ASO strategy and make sure your app preview screenshots are attractive. The best screenshots highlight the major features of an app that a target user would like. There are a few other factors affecting your position in the app store search that we covered in this article about ASO Strategies.
Ads. Apple Search Ads and Google UAC are the advertising options for the mobile app stores, both iOS, and Android. You can exponentially increase your app's exposure in the Apple App Store and Google Play store by bidding on relevant keywords and constructing targeted ad audience groups.
4. Sales growth
The main reason why a mobile app is not a luxury anymore, but a necessity for businesses is that apps have a proven track record of increasing sales. According to INFORMS app users buy 33% more frequently, they buy 34% more items and they spend on average 37% more than non-app users over 18 months after app launch.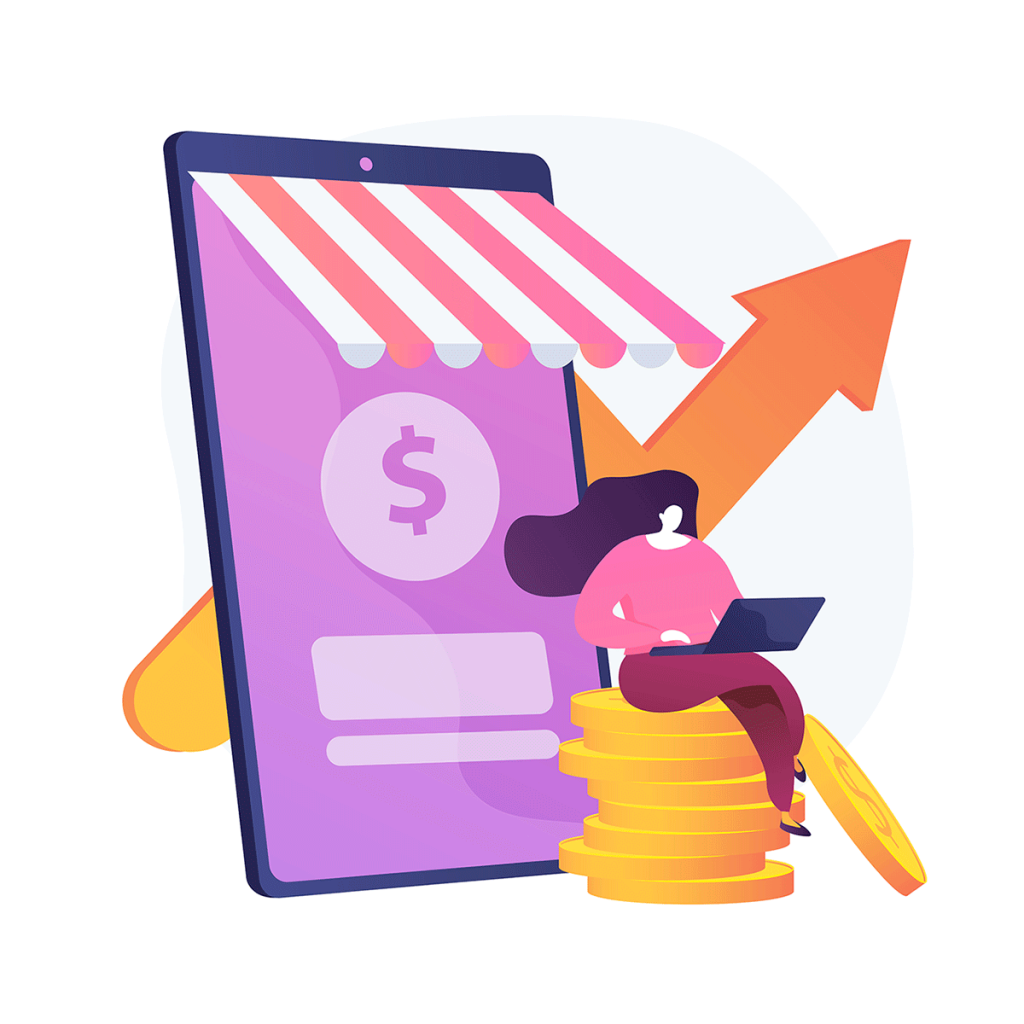 Developing an app that is appealing to users is a must in order to make the user engage with it and compel them to purchase. Consumers often respond to intuitive design that offers a smooth experience, fast and easy. Here are some key features to look for when thinking about building an app for your business.

Simplicity. Keep it simple, complicated apps are frustrating and it will only make people delete your app. Providing a seamless experience for users by following simplicity is the key to creating a winner app.
Fast Loading Time. Unfortunately, we live in the era of instant gratification, therefore no one has the patience to wait for an app to load, you want the app to take no more than 2 seconds to load in order to keep your customers.
In-App Payments. Integrating a payment gateway improves the buying experience for your customers, giving them peace of mind and simplifying their purchase. The checkout process should be quick and easy to avoid losing potential buyers with doubts about security or legitimacy.
"For the retailer, the lesson is that having a retail app will likely increase customer engagement and expand the range of products being sold online and in store," added Shankar. "We also found that some app users who make a purchase within 48 hours of actually using an app, tend to use it when they are physically close to the store of purchase. They are most likely to access the app for loyalty rewards, product details and notifications." source
5. More valuable business analytics
Your customers will love the convenience of your mobile app as you gather data about them! With a few clicks, you can see which products they like to buy and how much time they spend on the site. You'll get an inside look at their favorite features while also learning where improvements are needed so that everyone has more fun browsing with ease.

By utilizing our newly developed Mobile App feature, we're able to collect valuable information for further analysis including what product categories do most people prefer when shopping in-store or online? How often does one visit our website before purchasing something? What is his/her average order size during the checkout process? And finally, which functions are used most frequently by users; such as filter searches based on a price range?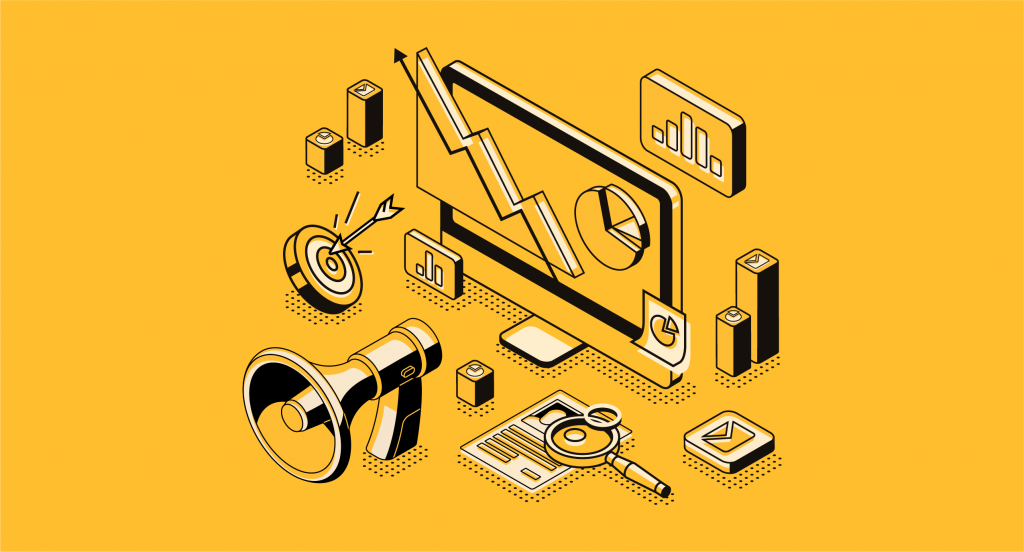 The best way to improve your app experience is by understanding the needs and wants of customers, so they keep coming back for more. By tracking the way people interact with your app, you can understand how you can improve it in order to provide them a better user experience. Understanding customers will be key for any business venture!

Back to you
In the last year, pandemic forced businesses to move online and recent studies show that there is no going back, as the customer behaviors and preferred interactions have changed significantly it's important for business owners to be aware of how customer behaviors have changed. Even though 75 percent of people are using digital channels for the first time indicate that they will continue to use them when things return to "normal. Businesses will need to ensure that their digital channels, including mobile apps, are on par with or better than those of their competition to succeed in this new environment.

A mobile application is a new way to do business. With a competitive edge and an innovative, creative marketing strategy, your established business or startup company can flourish with little competition in any industry! After reviewing this article on why your business needs an app now more than ever before, I'm sure that we'll all have a clear understanding of how beneficial it would be if our businesses had one too!

If you would like to level up your business with a mobile app, you can count on us. As a full-service mobile app development company, Mobiversal's team has extensive experience creating mobile apps that are full-featured and functional. We know what it takes to create an interactive, user-friendly application for your business from start to finish in order to meet all of your goals. If you're looking for help or consultancy with designing or developing a new product or service on the go, contact us today!